The Caribbean is one of the most interesting areas in the world for yacht chartering and the British Virgin islands represent the pinnacle of the Caribbean chartering experience. It is hard not to like the BVI: sandy beaches, excellent snorkeling, beach party bars, upscale moorings at internationally famous hotels, places of interest, and, of course, beautiful sailing and captivating sunsets. Read our BVI sailing itinerary so you can start planning your memorable trip!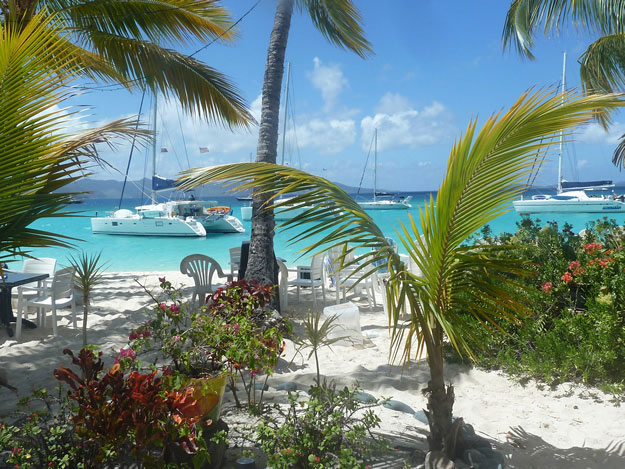 What would we recommend? Catamaran every time! This truly is an unbeatable experience with the perks of a cat. See BAMARANDI below, one of our all time favourites!The normal embarkation/disembarkation point is Tortola island, the biggest of the BVIs. Tortola is situated right in the middle of the Virgin Islands archipelago, so it offers a convenient springboard from where you can explore all the surrounding islands with panoramic views and mouth-watering restaurants: Anegada, Virgin Gorda, Jost Van Dyke…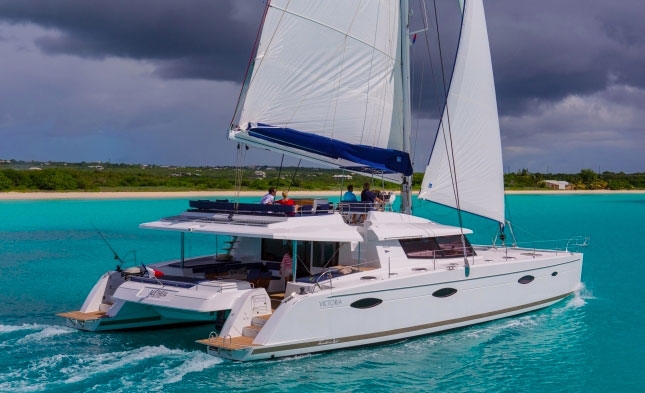 The waters are idyllic, the sights gorgeous, the pace relaxed, and the activities endless, providing the perfect sailing holiday. It makes the perfect sailing holiday with the constant BVI trade winds and gentle sailing is line-of-site in the protected Sir Francis Drake channel. The British Virgin Islands are one of the warmest and relaxed destinations in wintertime, if you are a keen snorkeler or scuba diver then The Wreck of the Rhone will definitely float your boat as it is the most celebrated dive site in the BVI.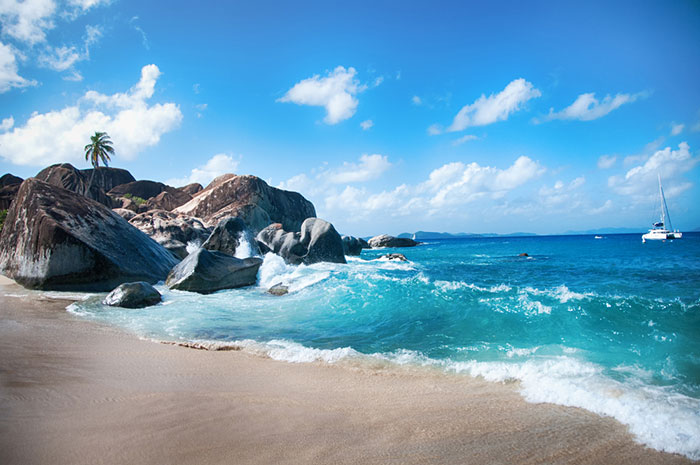 The Baths are definitely unique in the Caribbean and most probably one of the loveliest places: turquoise waters, natural pools, white sand, the Caribbean blue skies…
So if you are tempted by these astounding attractions of this glorious destination, then have a chat with our expert brokers to get the ball rolling!