The cuisine on the beautiful Island of St. Maarten and St. Martin is famous for the skilled chefs preparing the most delicious French and Creole delicacies that is most popular on the island.  Food connoisseurs from around the world gravitate to St. Maarten and Sint Martin as they have so many wonderful choices of dining atmospheres to choose from.  Whether you're looking for elegant fine dining or want a fun relaxed beachside restaurants with views that will take your breath away, this is the island to savor it all. With such a prevalent French culture on the island that even the Dutch side of the island is saturated with your traditional French cuisine, however, the Creole spices have infiltrated in he French dishes to create fusion dishes that you just can't get enough of.  I would suggest arriving a few days early to savor all that St. Martin has to offer before being whisked away on your St. Martin Yacht Charter. Here are three of our top suggestions from fine dining to casual beach restaurants.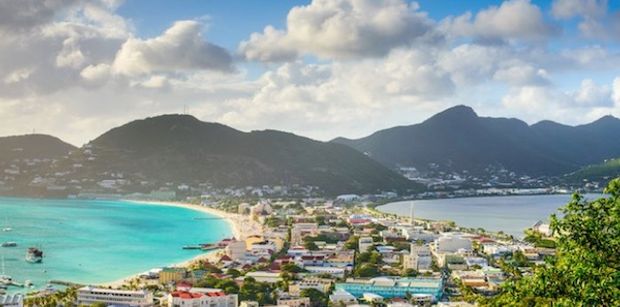 Grande Case – Ocean 82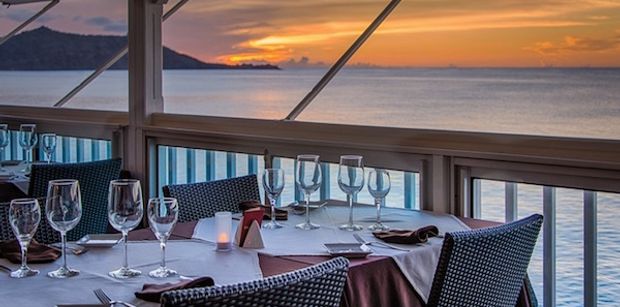 With over 65 restaurants located in the lovely quaint village of Grand Case, Oceans 82 is one of the most popular.  This French restaurant mixed with the taste of the sea is located right on the water and offers a wide variety of food to accommodate all taste palates. Be sure to start out with the traditional "escargots" gratinated with garlic butter, followed by one of their most popular dishes the Caribbean Fish pot with sea scallops, lobster, mahi-mahi, mussels in a seafood sauce with cream and lemongrass.  The beautiful view combined with the delicious food is a fabulous way to start your holiday!
Simpson Bay – Lee's Roadside Grill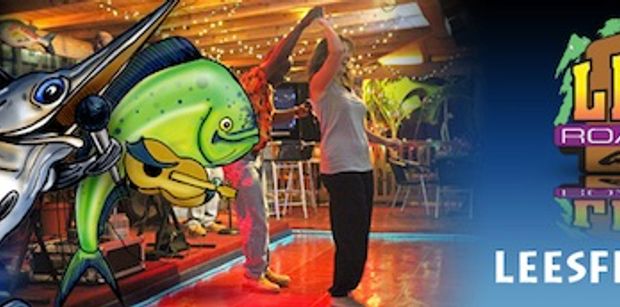 Lee's Roadside Grill has been recognized by the public as St. Martin's/St. Maarten's "Best Seafood Restaurant" for the past six years in a row and is always a first stop on the island for me.  Lee's is located on the lagoon in Simpson Bay and offers a totally relaxing atmosphere for all visitors that want to surrender to the flavors of the local cuisine. There is something on the menu for everyone from fresh grilled fish and mouth-watering lobster, ribs, burgers, etc. " Fresh it is"!  They also have live music and dancing Tuesday through Sunday.
Simpson Bay Beach – Karakter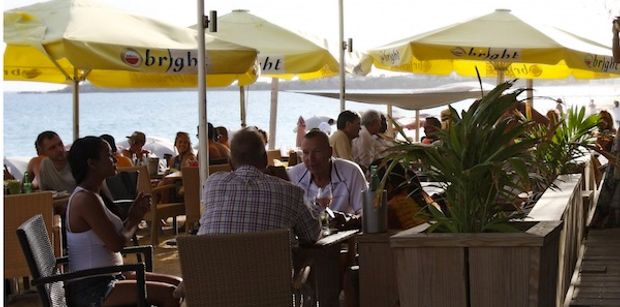 If you are looking for beautiful turquoise waters, shaded area's with palm trees, great food and a unique relaxing atmosphere then stop searching, we found it for you! Karakter is located on the mile long, Simpson Bay Beach that is one of the most beautiful beaches on the island.  Come early and enjoy the day as they open at 9:00am for breakfast where you can enjoy anything from a lovely continental breakfast to a delicious Portuguese omelet through lunch time for a scrumptious sandwich of beef Carpaccio with pesto and parmesan cheese.
For dinner Karakter transforms into a relaxing, cozy restaurant where can enjoy Caribbean delights such as homemade fish cakes to start and move on to a grilled whole snapper with lemon sauce, rice, and vegetables.  Make sure to save room for dessert, try the Gateau Chaud – a mouth-watering melting chocolate cake with vanilla ice cream.
Boatbookings
can assist you with creating custom itineraries, selecting the perfect yacht and crew for a holiday of a lifetime.
Contact us
for your personalized yacht proposal today.