What could be more perfect than sailing island to island in the beautiful British Virgin Islands for your Honeymoon Charter?! The BVIs are one of the most beautiful cruising areas for a romantic getaway, the islands are so close together you have time to enjoy it all. Upon returning from the BVI Charter Show one of the catamarans that stood out amongst all the others, and would be perfect for a honeymoon yacht or just a romantic getaway, is the 48′ Leopard BLOSSOM!  She really made a lasting impression on everyone and also came in 2nd place in Multihulls under 57′.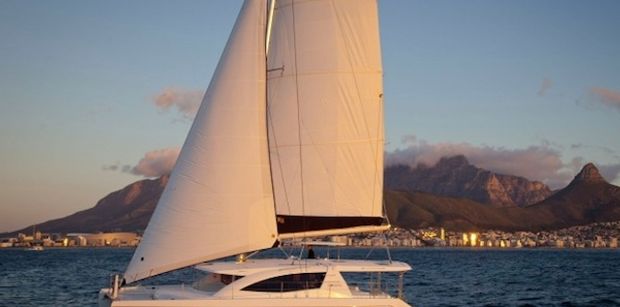 BLOSSOM is a beautiful 2013 48′ Owner's Version Leopard; she has a very large master cabin that would make this perfect for your romantic holiday!  They have every toy imaginable onboard, and also have a GoPro and a Laptop, for each of the guests onboard so no need to bring your own.  One of the best features on BLOSSOM is the crew; Byron and Molly were so hospitable, and their passion for chartering showed from the moment you stepped onboard.  Molly specializes in healthy cooking with fresh local ingredients so your taste buds will be tantalized for your entire holiday!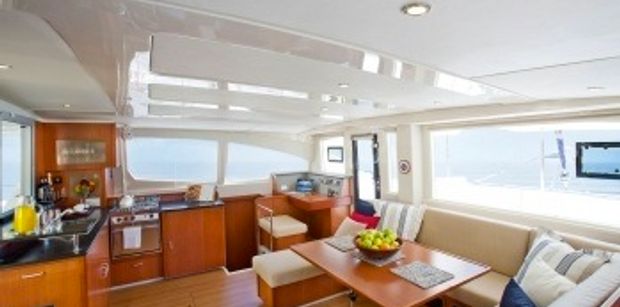 She has a lovely comfortable salon where you can watch Molly create your next culinary delight, or just relax and unwind from the days water activities.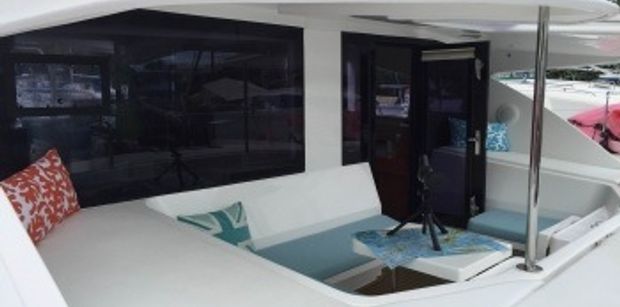 A forward lounging area which is perfect place to relax in the morning with coffee and watch the Caribbean come to life, or sip the famous 'Pain Killer' cocktail while watching the sunset.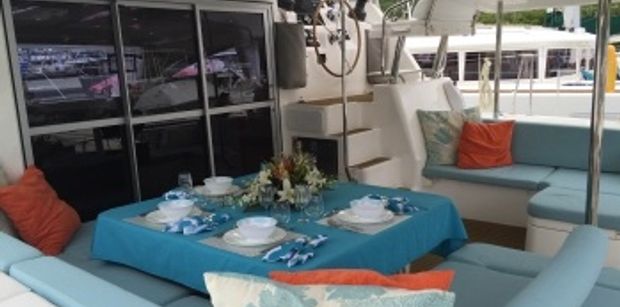 The aft-cockpit and alfresco dining area is spacious and the perfect place to have all of your meals and enjoy all the stunning views in the BVIs.
BLOSSOM, beautifully lit up in the evening!
 We at Boatbookings are wishing everyone a wonderful Holiday Season.  Contact us to start planning your amazing Caribbean Honeymoon!