If you are a seeker of the urban beach scene looking to catch waves amongst the barely clad beautiful people and hang at hot spots sipping cocktails then South Beach, Miami is a must-see and an iconic location for your boat charter Florida.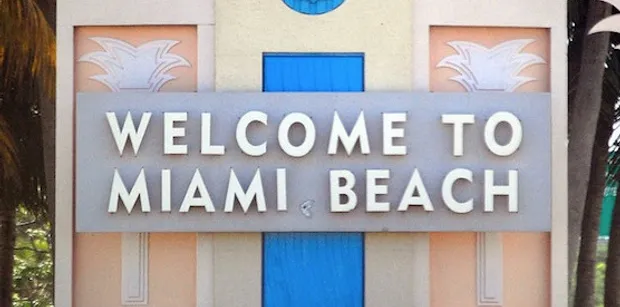 Imagine rollerbladers, quirky outdoor bars and a neon-lit beach, and you're halfway to visualising this magical Miami destination.  Whether it's rays of sunshine or the surrounding activites you seek such as boogie-boarding, volleyball or just lounging in the sun; this is the place to begin a memorable holiday.  So put on your sexiest swimsuit, grab a towel and head to South Beach for a day overflowing with fun in the sun.
You must make it a point to stop at 10th Street and Ocean, also known as Barbara Capitman Way, named after the outspoken preservationist who's credited with saving Miami Beach's art-deco buildings from the bulldozers in the 1970s.  On the Shore, the pink and yellow art-deco-style lifeguard stands are proud and visable as soon as your feet hit the sand.  Many use this as a focal point and it's also a great place for photo ops are plentiful, thanks to the art-deco "Welcome to Miami Beach" clock tower.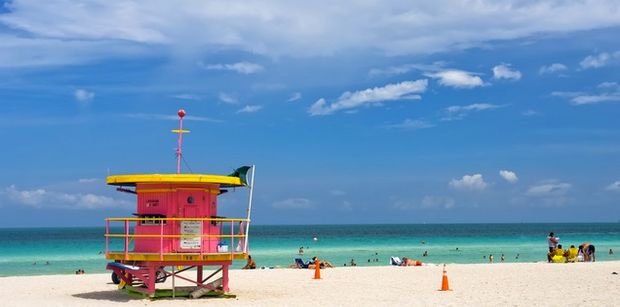 After spending the day in the sun head to the South Pointe Park, SoBe's southern tip, where you can catch a glimpse of the mega cruise ships making their way through the bayside Government Cut.  You are spoilt for choice with restaurants and bars, one of the best viewings is from a seat at Smith & Wollensky's bar sipping one of their signature cocktails, the Ralph Wollensky's "Elit" Gimlet or the Charlie Smith's "Ultimat" Martini.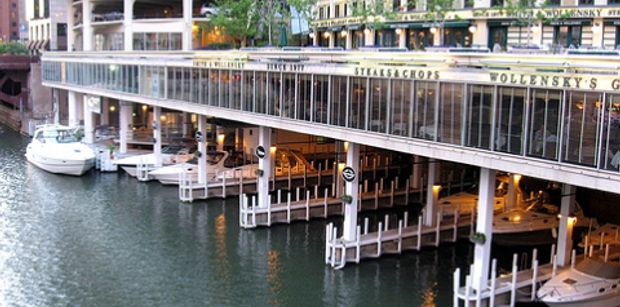 The park just beyond the pier is tranquil at sunrise, this is where the locals of South Fifth stop by on their bicycles, with their newspaper in hand and a cup of coffee to start the day right!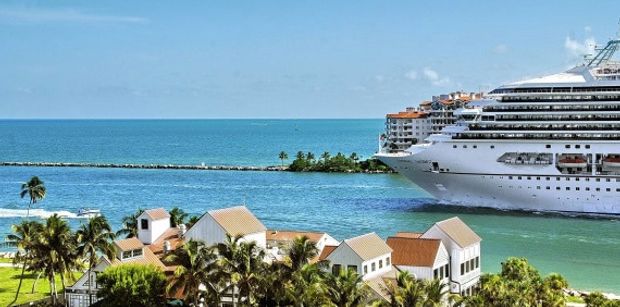 Boatbookings can assist you with creating custom itineraries, selecting the perfect yacht and crew for the holiday of a lifetime.  Contact us for your customized yacht proposal today.