We all know and admire the luxury, performance, craftsmanship, design and durability of Nautors Swan sailing yachts. There are many specimens available for charter, some in better condition than others, and there's only one for your Greece sailing vacations!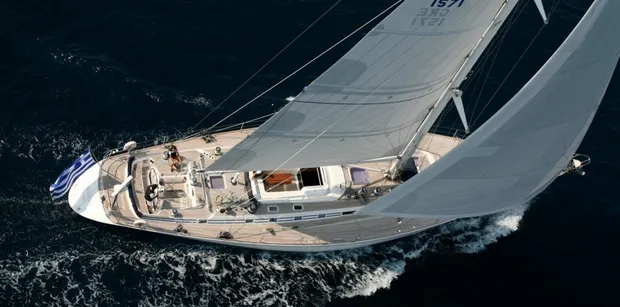 There is however one Swan that definitely outpaces all her sisterships: CALLISTO, a Swan 77, extended version. CALLISTO was built in 1995 as one of the biggest Swans at the time and, having had only 2 owners who have spared no expense to keep her in prime condition, she is in immaculate condition still.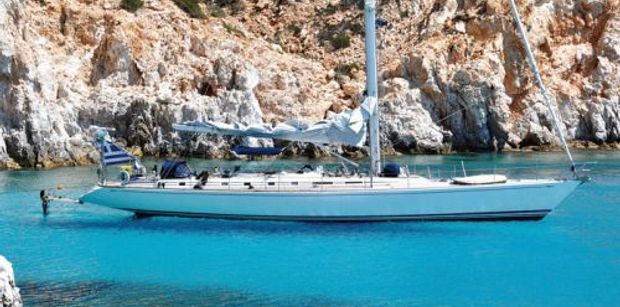 What's more impressive is CALLISTO's charter record: in an era when even the most professionally run yachts struggle to get their calendar filled with charters, CALLISTO is constantly fully booked for the whole summer period one year in advance!!! Take note if you want to charter for next summer! This achievement is also attributed to her crew: Captain Argiris Kaltsounis and his crew of 3 have been together as a team for 5 years and are ensuring that their guests onboard CALLISTO literally receive the "royal treatment".
Accommodating 6 guests in 1 master, 1 double and 1 twin cabins, CALLISTO's interiors display all the understated luxury characteristic of Swans.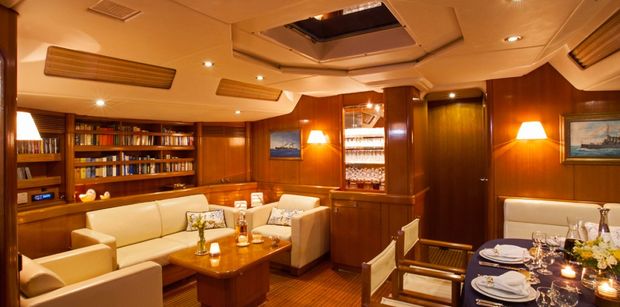 The deck is adorned with 2 cockpits: a central for the guests and an aft cockpit for the crew. This array not only offers more space, but also guarantees privacy.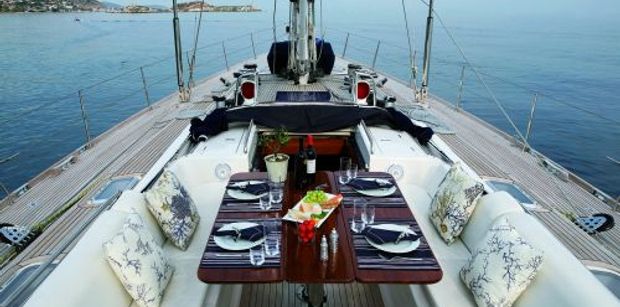 If you like performance sailing yachts, enjoy luxury, great service and gourmet food, we strongly suggest that you should consider Callisto for your next sailing charter. Send a charter request today to get the wind in your sails!