Malta might not be the first place that springs to mind when you are planning your summer charter, due to its reputation as a package holiday destination. However, that would be to judge too quickly. Malta, along with its sister, Gozo, lies just south of Sicily in the Mediterranean. With over 6,500 years of history between these islands, they have been visited by most almost every civilisation on earth including the Phoenicians, Romans and Byzantines, adopting elements from all their invaders leading to a culture that includes: English food, Italian Catholicism and Arabic language. These islands are also in the enviable position of possessing three UNESCO World Heritage Sites: The City of Valletta, Megalithic Temples and Hal Saflreni Hypojeum.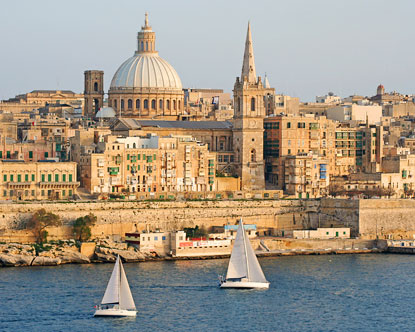 Here are the top reasons to visit Malta this summer:
Culture & Heritage: Immerse yourself in the beautiful buildings including the 16th century masterpiece the Grandmasters' Palace and the National Museum of Fine Arts which offers art from the early Renaissance to the present.
See the stars: Dubbed by the London Times as "the Mediterranean's mini-Hollywood," TV series and files are being made here on a regular basis. Brad Pitt and Angelina Jolie were filming in the autumn following their recent wedding. You never know who you may bump into!
Climate: With a Mediterranean climate this is the perfect place to relax on the beach and get some exercise exploring the sites.
Food: There are plenty of options for the 'foodie.' Savour the local dishes or choose from many international fare while drinking the best wines.
Nightlife: There are many cultural events throughout the year as well as great clubs, wonderful restaurants and wine bars, casinos, cinemas and theaters.
Shopping: Malta offers great shopping with boutiques offering the best in high-end fashion, local souvenirs, arts and crafts.
Valletta: The capital of Malta, the city is also the upcoming Capital of Culture for 2018.
There are  plenty of yachts to choose from for a sailing holiday in Malta. Our personal favorite for this summer is the Jeanneau 53 available from Marina Kalkara, situated inside Valletta's Grand Harbor. Created by Philippe Briand and Garroni Design, this yacht is far superior to any other in her size range. The comfort on board, level of finish and the ergonomics were carefully designed to make every moment you spend on board truly special.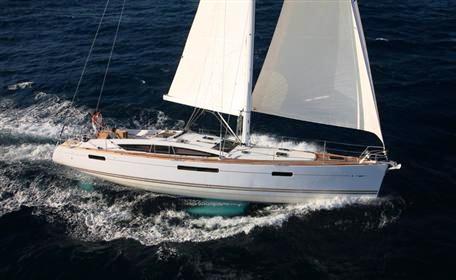 Combining all of the above with a long sailing season lasting from May to October, Malta makes for an excellent getaway for the sailor looking to broaden his horizons. Book your Malta mecca today!