Gourmet Food on Yacht Charters - Foodie Yachting!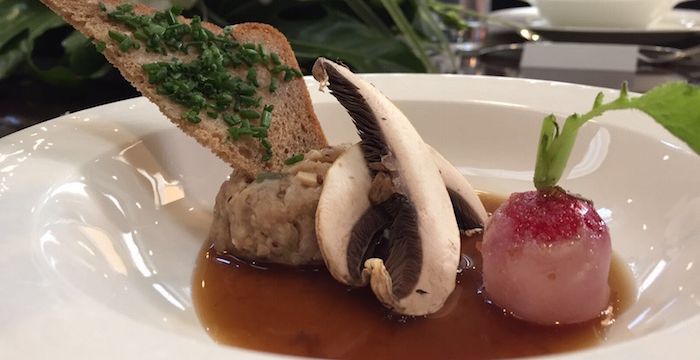 Enhancing your charters with gourmet food - "foodie chartering"!
One of the areas that has evolved the most in luxury yacht chartering in the past few years is the quality of the food. As charterers have become more discerning about food, yacht owners have placed additional emphasis on hiring great chefs as part of the crew, and ensuring that ingredients are fresh, local and organic.  It is common now that a chef will get up at dawn, take a tender to the local markets and bring back the best local ingredients to incorporate in your meals for that day.
Gourmet food designed for your specific tastes and requirements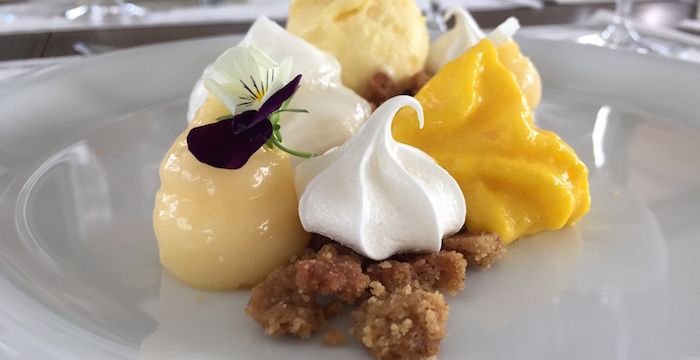 This focus on food is defined entirely by your tastes - they are not cooking for an entire restaurant, only for you! So you can enjoy excellent cuisine, customised to your tastes, on a daily basis. Each meal is extensively planned and designed for your specific needs and requirements, often creating some of the best meals that you are ever likely to eat.
The joy of having a fully crewed yacht, and in particular a skilled chef, is that any dietary requirements and requests can be catered for. Whether you're vegetarian, allergic to nuts, or only eat a specific type of meat (Halal or Kosher), we can find the very best yacht to suit your wishes.
You may think that you will have to charter a 50m+ crewed super yacht to experience fine dining, but this really is not the case. Whether you are chartering a crewed Sunseeker Predator in the South of France, a Nautors Swan in Greece or a luxurious Lagoon catamaran in the Caribbean, we know the very best yachts where you will receive 5* food, service and more importantly, an unforgettable experience.
Menus on a "foodie" yacht charter in the French Riviera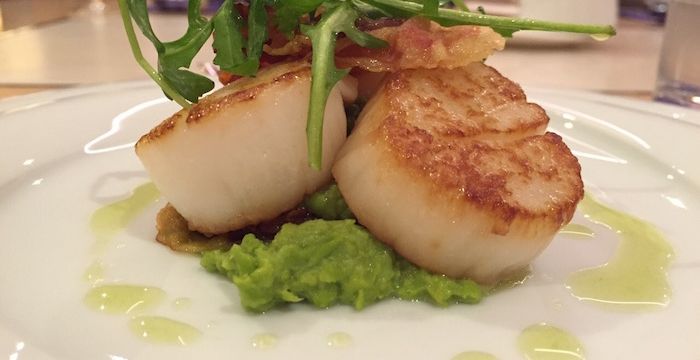 To give you an idea of the type of cusine to expect, here's a lunch that was served on a on a 30m motor yacht on the French Riviera (see our list of French Riviera yachts that specialise in gourmet cuisine). The yacht's owner had carefully selected the chef from over 70 applicants in a MasterChef style elimination process.  In just two hours he created a lunch equal to the quality of many Michelin starred restaurants:
Canapés – served with Moët and Chandon Rose Champagne
Smoked Aubergine Caviar with Marinated Mozzarella and Melba Toast
Roast Belly of Pork with Crackling, Potato and Black Pudding Dauphinoise, Pomme Purée, Grilled Asparagus and a Red Wine Reduction
Vanilla Cheesecake, Served with Tempered Chocolate, Sugarwork and Seasonal Fruits
Each course was perfectly matched with a local wine.
Caribbean Gourmet Charters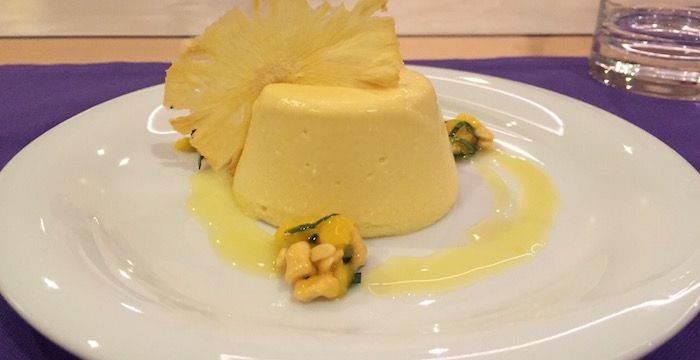 Not to be outdone by the French Riviera, there are also many yachts that specialise in gourmet food in Central America and the Caribbean. Here is a sampling of food that you might expect from a crewed family catamaran charter in the Caribbean:
Sample Breakfast Menu
Selection of tropical fruits with rustic granola and fresh yogurt
Belizean rum and cinnamon french toast
Eggs made to order with freshly baked breads
Sample Lunch Menu
Caribbean shrimp pineapple salad with fresh basil & mint
Tropical reef burger – guest rated 5 stars
Lobster, cucumber, mint & ginger rice paper wraps with sweet chili sauce
Sample Dinner Menu
BBQ Caribbean lobster with fried plantains and pineapple cilantro salsa
Catch of the day – chef's whimsical creation with the days catch
Belizean rum marinated BBQ pork tenderloin served with an exotic tamarind sauce
Here is our list of Caribbean yachts that specialise in gourmet food in the Caribbean.
A Super Yacht Gourmet Experience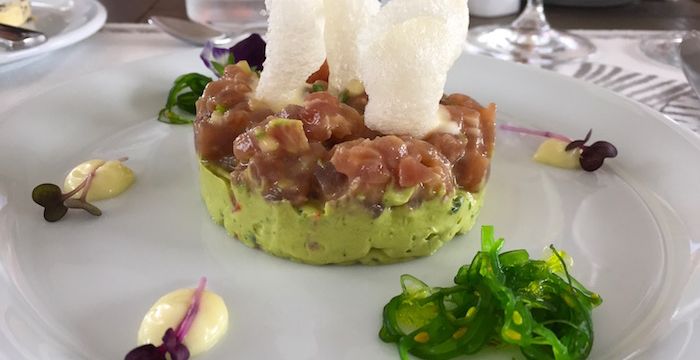 Chartering a luxury super yacht can be comparable to eating in some of the world's best restaurants. Whether you are in the Mediterranean, Asia Pacific or Caribbean regions, charter guests will receive the very best food, matched perfectly with delicious wines and served to the very highest standard.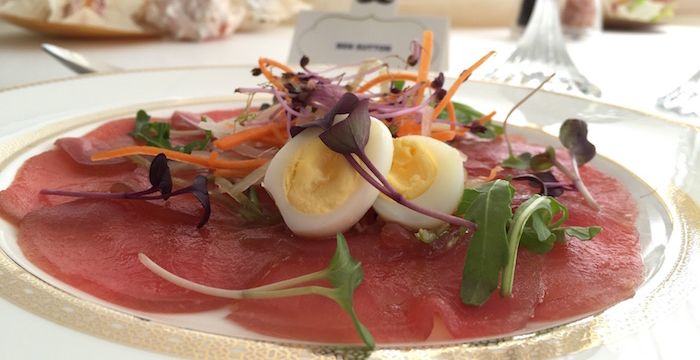 The crew are at the complete discretion of the charterer, giving guests total control about what they eat, where they eat and how they eat. This really does take private dining to the very next level. Imagine that you're celebrating a very special birthday, anchored in your very own bay on the Amalfi Coast, where you are served:
Royal Langoustine, marinated with mango and passion fruit sauce, served on a bed of salad with a touch of caviar
Sauteed Fillet of Dorade Royale, served with Charlotte potatoes flavoured with lemon zest
Fillet of Kobe Beef, served with red lentil puree, snow peas and cepe mushrooms
Chocolate Souffle, with caramelized apple and Giantuja sauce
Foodie Chartering
At Boatbookings, we know the very best yachts that specialise in creating gastronomic experiences for our charter guests. We are here at every step of the way to help you create an unforgettable experience, sharing our unrivalled knowledge of not only the yachts, but the crews and charter destinations (we've even been lucky enough to sample many of the meals so we can properly represent them to you!). We look forward to welcoming you on your first or next yacht charter.
Other Articles of Interest
Charter destinations