Fourth of July, or more commonly known as Independence Day, is a national holiday in the United States celebrating the Declaration of Independence on July 4th, 1776, from the United Kingdom. It is a time for celebrating and across the United States families and friends come together to enjoy this momentous occasion. Fireworks, parades, barbeques, carnivals, concerts and speeches take place up and down the country and there is no better place to view these marvelous celebrations than on board a luxury yacht of your choice. Below, we shall list the top 3 places to watch the Fourth of July celebrations.
The Boston Pops Fireworks Spectacular is one of the best spots to watch an Independence Day celebration in the country. The city of Boston is steeped in rich tradition since the Fourth of July celebrations originated here. The Boston Pops Fireworks Spectacular brings 200,000 spectators to the banks of the Charles River for an array of excellent musical acts and artistic performances. The annual free outdoor event will begin at 6pm, with the firework spectacle ending at 10pm.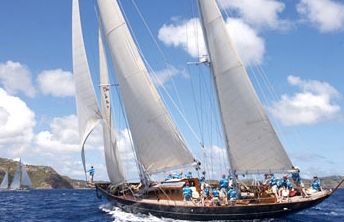 Charter SINCERITY, a custom 95 crewed sailing yacht accommodating up to 4 guests in 2 cabins. Witness the Boston Pops Fireworks Spectacular on board this luxury sailing yacht this July.
The Macy's Fourth of July Fireworks Display is a spectacular occasion, full of glitz and glamor. Every year guests are treated to performances from world class acts and solo singers, not to mention the famous firework display that lights up the Hudson River in New York. This year sees the likes of Usher, Mariah Carey, Tim Mcgraw and TV presenter Nick Cannon showcasing their talents to the masses. More than 40,000 fireworks will light up the sky, synchronized to a hand picked score.
Charter JUSTINE, a Guy Couach 97 crewed charter yacht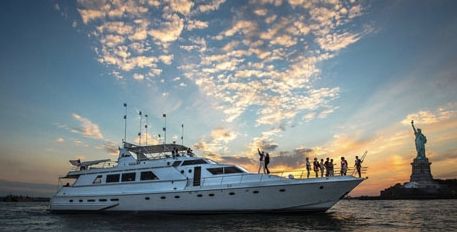 accommodating up to 8 guests in 5 cabins. JUSTINE is a professionally crewed luxury charter yacht that serves elite corporate groups and luxury lifestyle enthusiasts. It is ideal for charters around New York City and along the Hudson River.
Experience a vibrant and flamboyant Fourth of July celebration from on board your luxury yacht along Miami Beach. 'Fire on the Fourth' celebrates Independence Day in tremendous fashion, with live performances from Fred Thomas, South Florida Symphony Orchestra Quartet and DJ Maximus3000. The firework display commences at 9pm and lasts for a whole hour.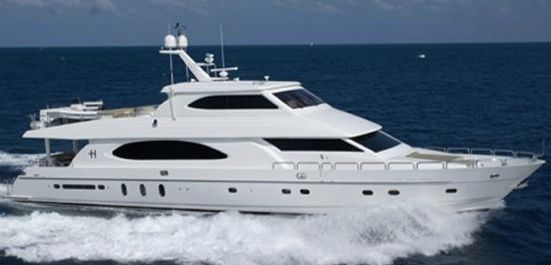 Charter TIGERS EYE, a luxury yacht that is supremely elegant and warmly welcoming. Sophisticated decor, sumptuous cuisine and an expert crew provide a superb chartering experience. Marvel at the fourth of July celebrations from on board this luxury yacht.
At www.boatbookings.com, we are here to help you plan your perfect luxury yachting holiday. We have a team of highly skilled professionals who are extremely knowledgeable in their destinations and will be able to help you bring together the yacht, the crew and all the other aspects that make your charter special.