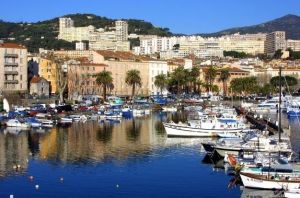 Corsica is a beautiful island with imposing mountain ranges, luscious pine forests and crystal clear waters. Located southeast of the French mainland and north of Sardinia, Corsica is the birthplace of Napoleon Bonaparte, who rose to prominence during the latter stages of the French Revolution. The island has prospered for over 3000 years from grape cultivation, creating great French and Italian inspired vineyards and wine.
There is nothing more spectacular in Corsica than the ports of Ajaccio, Calvi and Bonifacio. Set against imposing cliffs, these ports provide a great setting for dinner with delicious delicacies such as cured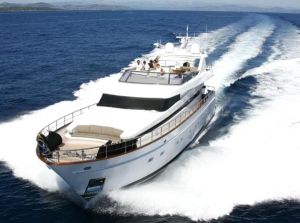 sausages, cheeses and lamb seasoned with wild herbs.
The ports of Ajaccio, Calvi and Bonifacio provide a great starting point for exploring Corsica's stunning coastline on a luxury yacht charter. You will find a great selection of yachts, motorboats and sailing boats in Corsica, due to the very close proximity of the French Riviera.
One of our favourite luxury yachts for weekly charter is LEILA LINA, a luxurious Cantieri di Pisa, perfect for chartering around Corsica, Sardinia and the French and Italian Riviera's. She combines great looks, natural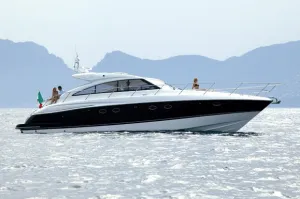 colours, dark wood and leather throughout, providing great comfort on the water. For luxury day charters, we recommend OUR LIFE, a beautiful Princess V53 motorboat. She matches luxury, performance and comfort and guests can enjoy her great outdoor space to soak up the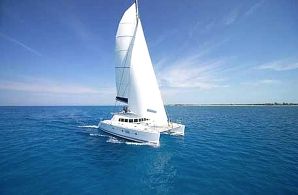 summer rays or for alfresco dining. She is a beautiful modern day motorboat, which would integrate into the most prestigious ports on the Riviera.
If you would like to experience things a little slower, then why not try a weekly charter on one of our luxury catamarans. Our Luxury Catermaran : Lagoon 500 would be an ideal choice for a relaxing week charter, giving guests time to relax on the wet bar whilst enjoying the warm waters of the Mediterranean Sea.
Check out our other great boat charters to book your charter for entertaining and exploring the natural beauty of the French Riviera.