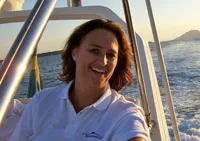 Sharon Bahmer has run the Caribbean/North American Charter Business for nearly 4 years at Boatbookings.com, and has managed literally hundreds of charters in the BVI. She takes great pride in placing guests onboard her favorite catamarans in one of the world's most excellent charter destinations. Here are her thoughts about the BVI and expectations for this year:
Q – What makes the BVI such a special charter area?
I like this question because essentially the BVI is just a perfect environment for sailing, and yachting of all kinds.  The seas are generally calm because the many islands shelter the Sir Francis Drake Channel. The wind is predictable – almost always from the East at 10 – 12 knots.  The sun shines nearly every day. Each island is an easy sail away offering a new adventure with something for everyone – a great hidden beach, the Baths to crawl through, a perfect beach bar, sea turtles coming right up to your boat, amazing snorkeling, shipwrecks, pirate lore… As I said it offers everything!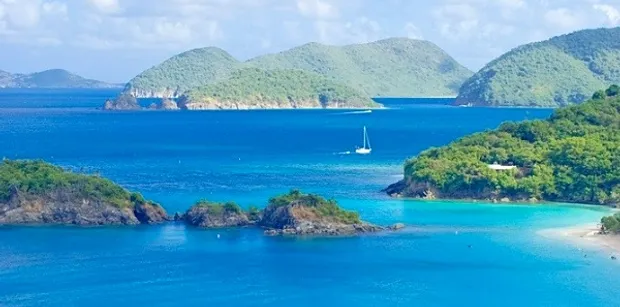 The BVI is such a special charter destination because the yachting and charter infrastructure has evolved to the point where you now have more yachts/boat types to offer guests, many options for provisioning, excellent marinas, so you can spend a lot more time enjoying being on your boat, and less hassling about getting everything the way you want it.
I prefer recommending the BVI, and crewed catamarans options to my guests, because I know they'll come back happy!  I have many testimonials from ecstatic guests even some who are now repeats, making my job more fun! See our BVI Catamarans for charter.
Q – Who do you see chartering in the BVI, and what do they normally charter?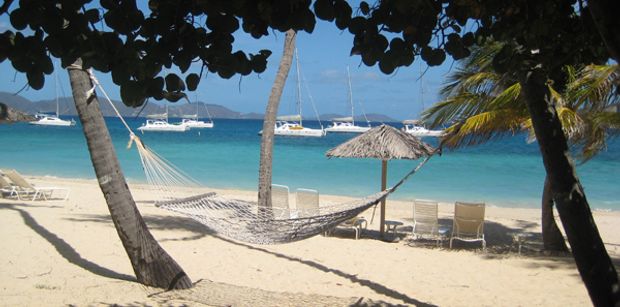 We're seeing more and more families, or groups of families, because there is so much for the kids to do, and I think families like the thought of a "green" holiday on the water instead of being cooped up in a resort.  So much more freedom for the kids – it's more special for them. Generally we recommend that families charter a catamaran, because cats are so "family friendly" – big salon, complete kitchen, private cabins, great deck area, less seasickness, etc.  And unless you really know the islands, we always recommend a crewed cat or a bareboat with skipper – it takes all of the hassles out of the day and allows the whole family to relax.  Even with a skipper, people can do plenty of sailing!  More on Chartering with Children.
Another type of charter guests are couples. Honeymoons and Anniversaries are often celebrated in the BVI on these beautiful catamarans. Crews know how to spoil you and make you never want to return home and back to reality.
Q – Provisioning, What are your thoughts?
One recommendation about provisioning, if you're on a bareboat.  I wouldn't recommend trying to order all the food online – there's a good chance you'll get things you didn't want or produce that is not quite fresh.  Most of the provisioning companies will pick you up and take you back to your boat for no charge – you won't need to rely on a taxi service, waiting on you to find that right spice for your chicken dish.
Q – What recommendations do you have for charterers in the BVI?
My main recommendation is to always tell your charter broker exactly what you're looking for (and what you want to avoid). Taking time to communicate with us greatly assists us in finding the right boat for you. Ask your charter broker if they have personally viewed the boats and met the crews, ask us for itineraries, favorite restaurants and bars – we've researched as many as possible  😉
Q – What's your favorite story about a BVI Charter?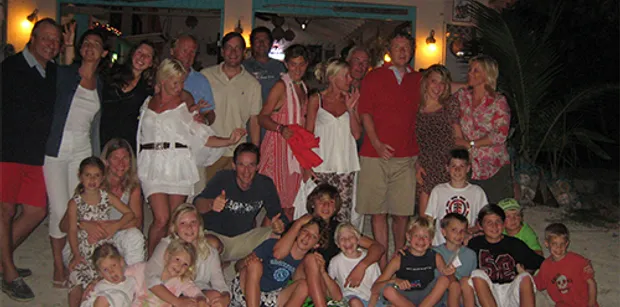 Well there was this group of 5 skippered Catamarans for a tandem charter with a total of 12 adults and 15 kids.  After a year of emails, phone calls, boat changes, price changes, flight schedule changes and after the adults had decided to cut some of their time onboard short because they feared the kids would be bored being on a boat for too long. The satisfaction came when I received the testimonials and photographs from the group, including the kids saying ˜When can we do it again?'
Sharon has helped author many of our British Virgin Islands Pages – if you want more information, please click on one of the following: 7 Day BVI Sailing Itinerary, BVI Yacht Charter Guide, BVI Attractions and things to do, BVI Yacht Charter Slide Show, our BVI charter yachts listing.