Customer Testimonials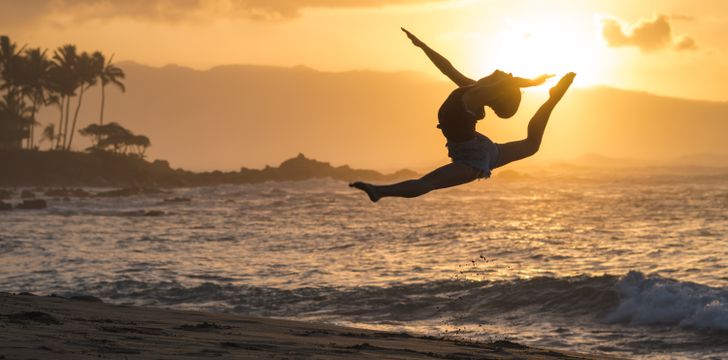 Yacht Charter Testimonials from Boatbookings' Clients - Charter a Crewed Motor Yacht, Catamaran and Bareboat in 2022
At Boatbookings, our passion is to ensure you have the best experience possible on the water - successful charters provide memories for a lifetime. We have had innumerable happy charterers, many of whom have sent us glowing reports about their experiences. Below are just a few of the comments that we've received. We also ask clients to provide testimonials and rate individual yachts directly on the site - click here to see our top-rated charter yachts. Please add yours!
Motor Yacht MANIFIQ on the French Riviera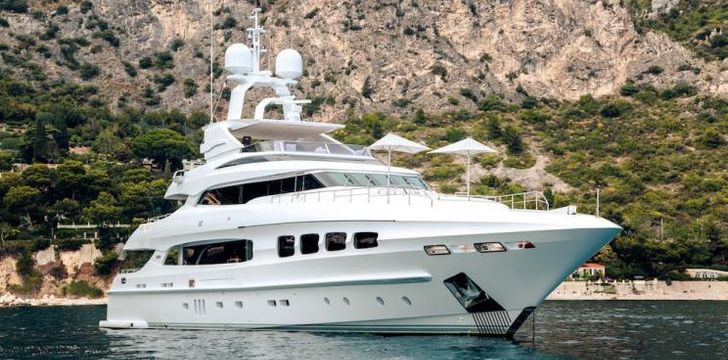 Last night during dinner we were all talking about what we loved most about the trip and most especially those working behind the scenes to make this such a memorable trip for us, I had to mention to everyone what amazing support you have been over the last few months and your commitment to making this trip enjoyable for all, your attention to detail, all the recommendations, planning and organising. I have thoroughly enjoyed that experience with you, I started off speaking to different yacht companies and some of them even had other yachts at lower budgets but I decided to go with you because I felt you were someone I wanted to work with, you were extremely attentive to every detail and very responsive. So a very very big THANK YOU! You put this all together for us and it has been amazing! Everything about this trip has been MANIFIQ! See MANIFIQ here.
French Riviera Charter Guide Enquire Now
Motor Yacht AVALON in New England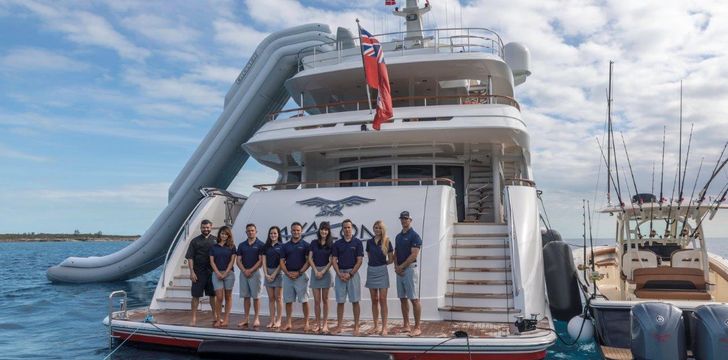 Captain Whitney would ask us every morning what we wanted to do… out came the jet skis and slide. The next day we were looking at colonies of seals and whale watching, flaming and catching huge fish! After each shore excursion - Maggie and Madison would greet us on the back deck with cold drinks and iced hand towels. Our cabins were kept immaculate! These girls worked so hard! Always one step ahead of our every need. Pete (the sea saviour), Jesse, Adam and Devon were an amazing team of guys that kept the boys entertained and the equipment ready to go! Chef Kevin bowled us over with his culinary skills. Every meal was amazing. He even took care of our 5-year-old to make sure she was happy. There were always warm delicious cookies somewhere onboard. We have travelled around the world - our kids told us this was the BEST TRIP EVER! That speaks volumes about this crew and yacht. We will definitely look for this yacht and crew again - thank you for introducing us and for your superb organisation!  See AVALON Here.
New England Charter Guide Enquire Now
Crewed Catamaran ALTESSE in the British Virgin Islands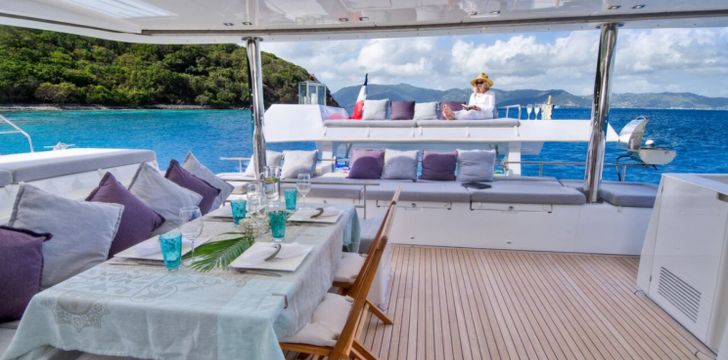 Altesse and Boatbookings provided the perfect BVI charter for my family and friends. Richard, you are simply superb and brilliant at working out the best itinerary and plan for the trip. You listened to my suggestions, pushed back or provided alternatives when necessary and got my boys involved in the sailing, which was great. Sarah, you are an extraordinary chef and organizer and kept everyone happy while managing complex logistics such as a lobster dinner for 11 on Anegada. The perfect BVI charter. Thanks again!! See ALTESSE here. 
Virgin Islands Charter Guide Enquire Now
Motor Yacht TOBY for the Monaco Grand Prix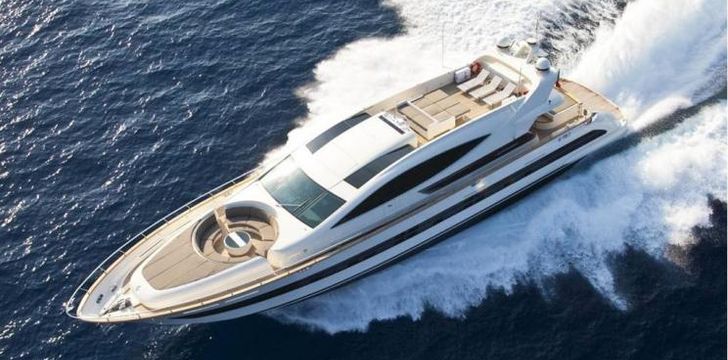 TOBY was an excellent yacht for the Monaco Grand Prix, extremely spacious, modern in and out and in great shape. Moreover, the crew were unbelievable. From the captain to the chef, every crew member was extremely attentive, educated, hard-working, accommodating, and always going the extra mile to satisfy our wants and needs with a smile on their face. Would definitely do this all over again! In a nutshell, best trip of my life. AMAZING!
The broker was on point from day one. He promptly responded to all our inquiries and concerns, coordinated with the owner and the crew, booked the berth we wanted, handled bank transfers and even arranged our transportation from the airport to the ship making sure everything went according to plan. Upon arrival, he was waiting at the ship to greet us and stayed to make sure we were happy and had everything we needed. Additionally, he followed up numerous times a day throughout the entire stay to make sure we were satisfied and that we had no concerns of any type. See TOBY here.
Monaco GP Charter Guide Enquire Now
Sailing Yacht THALIMA in the Grenadines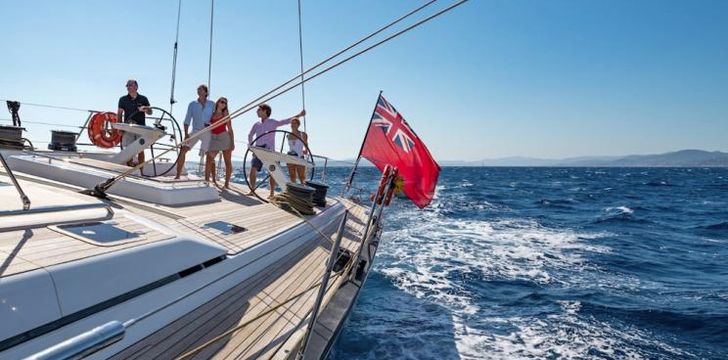 Eight passengers and a great, great crew. Seven days of beautiful scenery, blue Caribbean waters, picturesque islands, exciting sailing trips and delicious meals. Time passed too quickly but every second was relaxing and enjoyable. This is what makes a vacation special - great times with friends and family on a world-class sailing yacht with a warm and highly attentive crew. We`re already looking forward to our next time aboard Thalima! See THALIMA here.
Grenadines Charter Guide Enquire Now
Crewed Catamaran BLUE MOON in Thailand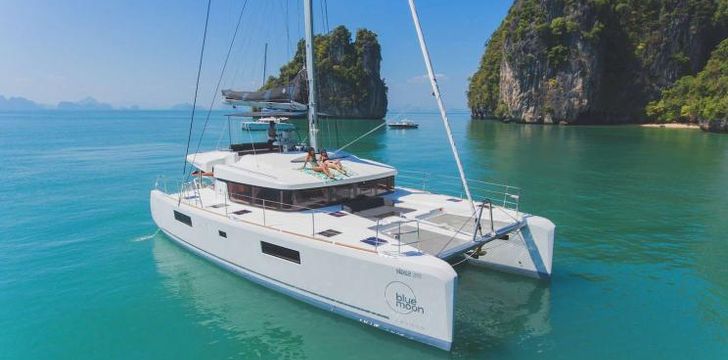 We had a family and friends tandem charter - of all ages: 10-year-old, 20s, 40s and 50s! Blue Moon and a skippered catamaran. Captain Ning is fabulous as Captain, as well as managing an itinerary to please all ages and the other Captain. Everything was possible including buying fresh fish at local prices - out at sea and hosting the most delicious meals for both boats! Recommend bringing along a Masseuse too! Every one of us had a memorable holiday. See BLUE MOON here. 
Phuket Charter Guide Enquire Now
Day Charter Yacht REHAB on the French Riviera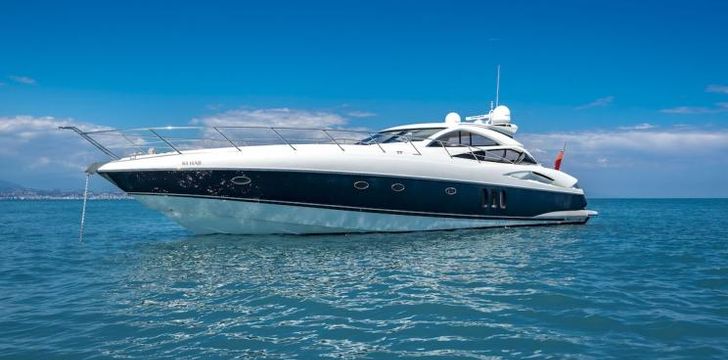 We had a fantastic time on Rehab and enjoyed all the activities and of course the great captain + crew. Thank you for being so efficient and for providing such excellent service at such late notice, we really appreciate it and know we can always count on Boatbookings for any future charters. See REHAB here.
Top Yacht Charter Destinations
Full Destination Overview Enquire Now
Boatbookings Yachting Industry Memberships
Boatbookings is a proud member of the following key Yachting Associations and Charter Industry Groups. Boatbookings is also a Yachtfolio subscriber and respected user of the MYBA Charter Agreement (The Worldwide Yachting Association).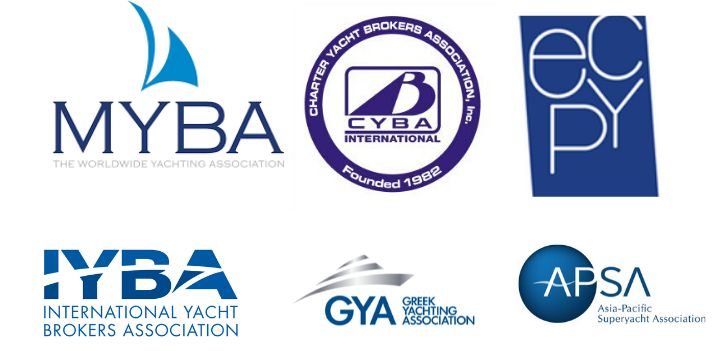 Through our memberships, we keep current with marine issues including regulations and safety, visit new yachts and meet the crew, learn about new and changing destinations, and follow market developments. Our associations allow us to be better brokers and advisors to our clients.
Other Articles of Interest
Charter destinations