Location de bateaux, Luxury Yacht Charter, Mediterranée, Caraïbes/Boten Verhuur, Boot Charter, Middellandse zee, Caraiben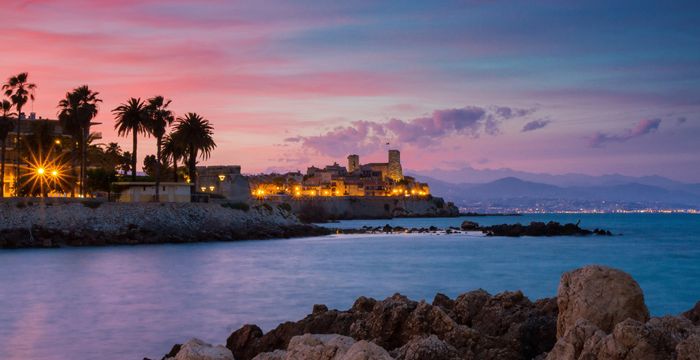 Location des bateaux avec Boatbookings.be

Lorsque vous prévoyez votre location d'un yacht, vous pouvez presque entendre le clapotis des vagues contre le bateau, voir le magnifique site isolé dans lequel vous mouillerez, et sentir le pont en teck sous vos pieds nus. Rien que cette pensée vous extirpe de votre quotidien pour vous plonger dans l'océan, et vous vous sentez ressourcé, peu importe votre état de stress de l'instant précédent. Rien n'égal le fait d'être sur votre propre bateau, que ce soit "bareboat" ou en équipage, à moteur ou à voile, monocoque, catamaran, ou un super yacht.

Boatbookings.com partage votre enthousiasme d'un séjour sur un yacht, et sait que le fait de fournir non seulement le bateau, mais aussi une organisation complète et sans souci est l'expérience que vous recherchez. Et nous savons que vous voulez aussi le meilleur prix possible.

Boatbookings.com a été fondé pour rendre tout cela possible. Nous mettons nos équipes dans les ports, à proximité des bateaux, afin d'avoir une connaissance personnelle du yacht que vous voulez affréter, des membres d'équipage (si nécessaire), des ports et des itinéraires. Ce réseau mondial de professionnels passionnés par les yachts vous propose plus de bateaux que n'importe quel site charter dans le monde - ce que nous résumons par "le bateau que vous voulez, où que vous soyez». Si vous avez une demande, nous ferons tout notre possible pour vous trouver le bateau, les informations sur la destination, et vous donner les meilleurs prix du marché.

C'est cet engagement-client, soutenu par la meilleure plateforme Web du secteur du yachting, qui fait de Boatbookings.com le leader en ligne de l'affrètement de yacht. Nous vous invitons à nous découvrir en visitant notre site et en nous sollicitant !

Pour Commencer. Pour commencer votre recherche de votre bateau idéal, nous vous recommandons de cliquer sur la carte ci-dessous, qui vous permettra d'accéder à des articles et notre sélection de bateaux dans la zone dans laquelle vous souhaitez naviguer. Si vous préférez que nous vous recommandions une destination, vous pouvez tout simplement nous contacter ou à remplir notre formulaire de demande croisière et nous vous répondrons très rapidement.

Bon Voyage!

Boot Huren met Boatbookings.be, Lekker Gemakkelijk

Wanneer u het verhuren van een jacht voorziet, kunt u bijna het gekabbel van de golven tegen de boot horen, de prachtige paradijslijke plaats zien waarin u zult zwemmen, en het teak dek onder uw naakte voeten voelen. Alleen al deze gedachten trekken u weg van uw dagelijkse rompslomp en u voelt u vol met energie; niets te maken met de stress van het vorige moment. Niets zo zalig als het feit om op uw eigen boot te zijn, of dat nu een "bareboat" of een bemande boot is, een motorboot of zeilboot, een monohull, een catamaran of een super yacht.

Boatbookings.com kent uw enthousiasme voor het reizen op een jacht, en weet dat het vinden van de juiste boot maar ook de volledige organisatie zonder zorgen uw wens is. En wij weten ook dat u niet alleen kwaliteit zoekt maar tevens de beste prijs.

Boatbookings.com's missie is om dat alles mogelijk te maken. Wij zetten onze teams in de havens, vlakbij de boten, om een persoonlijke kennis van het jacht te hebben dat u wilt charteren. Ook kennen onze teams de leden van de bemanning (indien door u gewenst), de havens en de routes. Dit wereldnetwerk van door jachten geboeide "professionals", stelt u meer boten voor dan op welke plaats ook in de wereld. Wij vertalen dit naar "de boot die bij u past, waar u ook maar wilt". Naar aanleiding van uw aanvraag, zullen wij ons uiterste best doen om u de juiste boot te vinden, u informatie te verschaffen over de bestemming, en u de beste prijzen te geven.

Onze persoonlijke verplichting om u de beste service te bieden, ondersteund door de beste specifieke web technologie, maakt van Boatbookings.com de online leider in de jacht verhuur wereld. Wij wensen u veel plezier in het vinden van uw volgende droomreis en kijken uit om u vragen te beantwoorden.

Bezoek onze botenverhuur twitter pagina

Om de zoektocht naar uw ideale boot te beginnen, raden wij u aan om op de onderstaande kaart te klikken, waarna een lijst van boten zal verschijnen in de gevraagde regio. Als u het verkiest dat wij u een bestemming aanbevelen, kunt u gewoon contact met ons opnemen of het aanvraagformulier invullen en wij zullen u zeer snel antwoorden.

Goede Reis!
Other Articles of Interest
Charter destinations