7 Day Croatia Bareboat Sailing Itinerary | Kornati National Park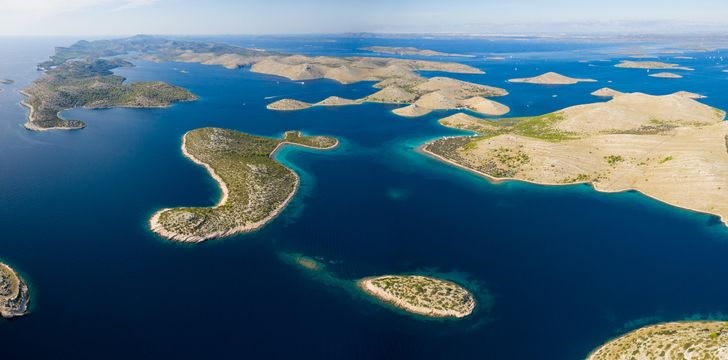 Explore the uninhabited islands in the Kornati National Park on our 7-day sailing bareboat itinerary
Let's take you off the beaten track and into the hidden gems of the Adriatic Sea. If you are looking for a tranquil charter to escape the fast-paced life at home, and the summer crowds, then this Itinerary is for you!
Croatia Guide Zadar Charter Information

---
Map
---
Day 1 - Zadar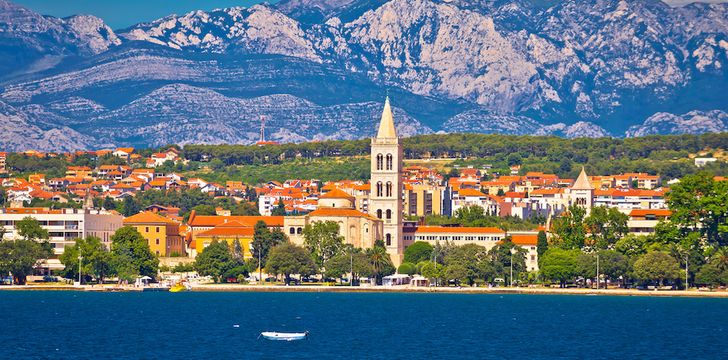 Embark towards the latter part of Saturday evening and spend the evening getting ready and settling into your bareboat charter yacht!
Zadar
is famed for its ancient Roman and Venetian ruins in its old town. It's well worth having a wander around the old cobbled streets to find an authentic Croatian restaurant. 
Day 2 - Ravni Zakan 27nm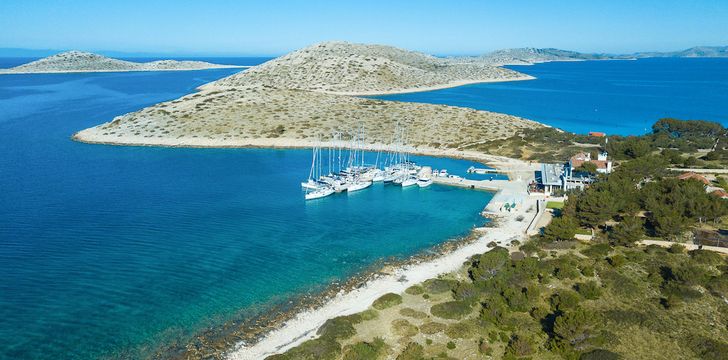 With over 100 islands located in the
Kornati national park
alone, you are truly spoilt for choice as to which one you go to first! After shaking out the sails and getting to grips with how your yacht handles, head on over to Ravni Zakan, where you have the choice of mooring in a harbour or anchoring in the turquoise water bay! Either enjoy an al fresco dinner onboard your yacht, or head on over to Zakan or Larus which specialises in Croatian cuisine and fresh seafood! 
Enquire! Croatia Bareboat Catamarans

---
Day 3 - Levrnaka Island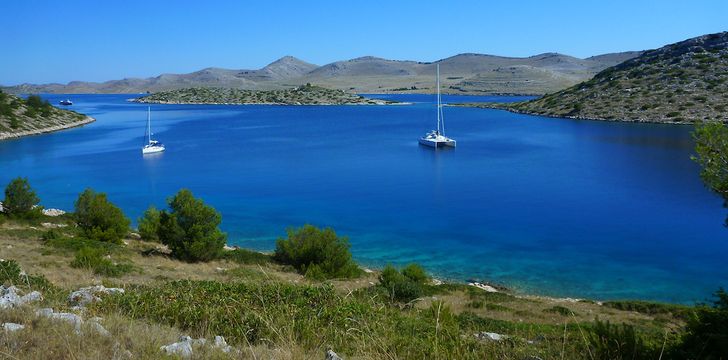 Sail northwest past Lavsa and Piskera island to the harmonious bay of Anica on Lavrnaka Island. This protected anchorage offers a tranquil escape from the fast-paced life at home. Uninhabitated, with only a few yachts visiting the bay, you can drop anchor, swim off the back of the boat and feel truly rejuvenated in this corner of paradise! Take your tender to shore and explore the island on foot - it's a great place to bring a picnic!
Day 4 - Zut island to Sali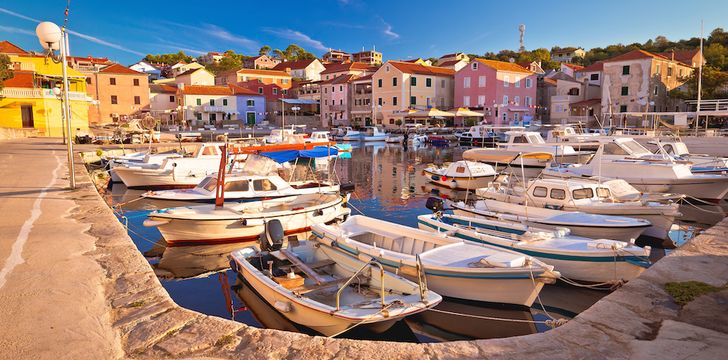 The quaint fisherman town of Sali offers a small market which makes this port a great halfway point in your charter to replenish your provisions. Dugi island is long, with half the island being a national park. The eastern side of the islands boasts various anchorages, so if you didn't want to stay in the port continue north and duck into a quiet anchorage. 


Croatia Gulet Charter Croatia FAQ's

---
Day 5 - Saharun Beach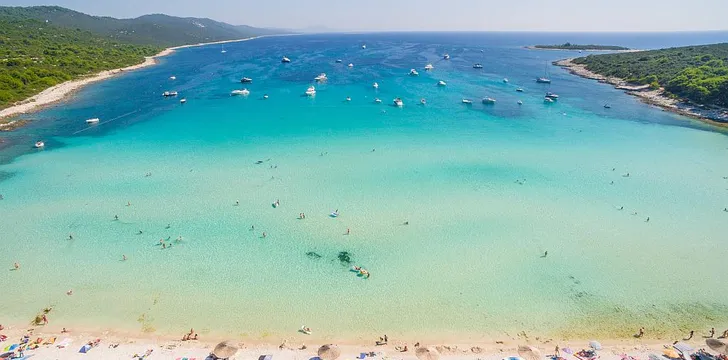 What is a charter without a Caribbean-like anchorage? Sail north from Sali around the headland and onto the beach of Sahuran. Sprawl out on the beach or onboard your yacht and be in awe of the scenery. This is a stunning anchorage so can get busy in the high season. The water close to the beach is so warm it actually feels like a jacuzzi!  


Trogir Catamaran Itinerary Mijet Charter Information

---
Day 6 - Head back to Zadar 
Unless previously organised, it is more than likely that you need to back at the base by 5pm the night before disembarkation. There are various points along the way where you can stop in for lunch.  


Other Articles of Interest
Charter destinations