Top New England Charter Yachts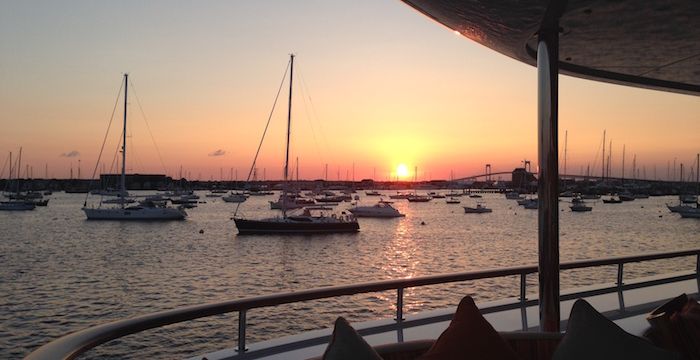 New England is rugged, spectacularly beautiful, and full of history and charm, making it the ideal location for a summer yacht charter vacation. Its quaint port towns, sandy beaches, romantic islands, small shops, and art galleries, and fine restaurants exude understated elegance. There is a long tradition of fishing and sailing that is apparent at every stop.
New England is a big adventure playground for children and parents alike! There are ample watersports, extraordinary sandy dunes and beaches, and of course seafood including lobster, clams, corn on the cob, and blueberry pie. All of this with the backdrop of the cradle of liberty - colonial American heritage including Plimoth Plantation, the battlefields of Lexington and Concord, Bunker Hill, and the Old North Church (where Paul Revere received his signal to ride) can be found virtually everywhere.
Your yacht charter itinerary might begin on the beautiful and unspoiled coast of Maine where nature abounds on rocky offshore islands like Acadia or where you might stop for a day of touring, visiting art galleries and shopping in sailing towns like Camden, Rockport, Wiscasset or Boothbay.
See our Maine Video Slide Show
Your next stop might be the famous old whaling town of Gloucester Massachusetts, then, the vibrant city of Boston and finally, out to Cape Cod and the Islands: Martha's Vineyard, Nantucket, and Cuttyhunk. Your last stop should be the chic and famous yachting town of Newport, Rhode Island. Please see our New England Yacht Charter Itinerary to help map out the spots you want to visit!
Fine below our curated selection of the best yachts in New England. We have listed yachts in Newport, but your starting point of course can vary.
Sort through the charter yachts below or use these handy links to quickly find the yachts that best fit your needs:
Motor Yachts: Crewed
Monohull Sailing Yachts: Bareboat (inc. Bareboat with Skipper) | Crewed
Catamarans: Bareboat (inc. Bareboat with Skipper) | Crewed
Yachts for Special Events: Motor Yachts
User Ratings: Top-rated yachts
Other Articles of Interest
Charter destinations