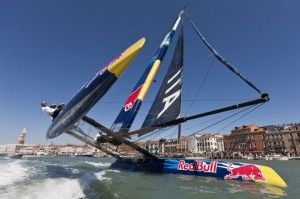 The Red Bull Youth America's Cup, which shall be joining the America's Cup Finals in San Francisco, is the perfect chance for young sailors to improve their skills and make their way up in the professional sailing world. Yesterday marked the announcement of the 12 youth teams to be invited to the February Selection Series, taking place from the 9th-24th February in San Francisco. These 12 teams are some of the best national youth sailing teams in the world, and their skills and competences will be put to the test in February.
The 12 teams were chosen by the Sports Directors for the Youth America's Cup; double Olympic gold medallists Roman Hagara and Hans-Peter Steinacher. They looked through over 30 youth team pplications, assessing their fitness, how the teams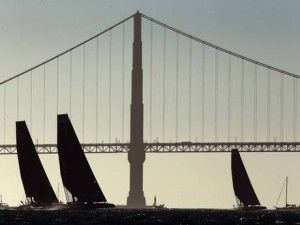 worked together as a crew, and of course their standard of sailing. They needed to choose the best of the bunch, given they shall be sailing the physically demanding AC45 wing sail catamarans in both the selection series and the race in September. These are the same boats that will be raced by the teams in the AC World Series, proving just how good these young sailors have to be, to be able to sail the same boats as the more experienced racing teams.
The selections will be held in two sessions, with one group sailing the 9-15th February and the other group the 18-24th February. The teams will be put through a rigorous training workshop and regatta, to see just how good they are, and put the very best on the start line for the main event.
The youth teams selected are:
Australia – Objective Australia                                             Argentina – Argentina AC45 Youth Team
Austria – Team Austria                                                         France – French Youth Team
Denmark – Danish Vikings                                                    Italy – Team Italy
Germany – STG/NRV Youth America's Cup Team               Netherlands – Flying Dutchies
New Zealand – Full Metal Jacket Racing                              Portugal – Team Cascais
South Africa – Team i'KaziKati                                             Switzerland – Team TILT
If you want to know more about The America's Cup 2013, watch this space for the latest industry show releases, news and gossip in the yachting world. If you liked the content on this page and our previous posts, please become a fan and like our Facebook page to receive up to date information on our publications.