With the most romantic day of the year fast approaching, many begin to think of how to show their significant other how much they love them, whether it's a candlelit dinner or a long weekend away. However, there are many spectacular cruising grounds to choose from at any given time of the year, offering alternative ways to search for a winter vacation. Here are the Boatbookings Team's favourite romantic destinations.
Amalfi Coast
The Amalfi Coast is well known as being one of the most romantic destinations, with pastel-hued buildings continuing to attract loved-up couples year in and year out for honeymoons, proposals or vacations. For a true level of Romance, head to Ischia, well known for its spas and a short distance from Capri. In Ischia, enjoy an unforgettable, romantic dinner in Ristorante Emanuela, where you can choose from steamed fresh seafood or blue lobster, ending your meal with homemade limoncello under the moonlight.
Seychelles
The Seychelles offers impressive granite boulders, white beaches, and coral coloured sunsets, epitomising true paradise. However, nestled within the luscious greenery of its gardens and beaches, you'll find Eden, a hub of creole gastronomy. This beach-side sanctuary offers the ultimate romantic atmosphere, overlooking the beautiful sands of Beau Vallon Beach. Make sure you try the delicious Tajima Wagyu beef carpaccio and yellowfin tuna with asparagus. Head back to your yacht and enjoy a romantic nightcap under the stars.
Martinique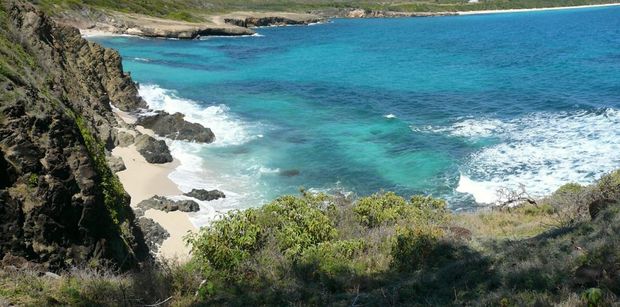 Martinique itself is completely dynamic; it combines rugged mountains with wild forests, rivers and waterfalls as well as the important coves and bays for your charter, there is plenty for you to explore during your vacation! Martinique offers natural hot springs, exotic black sand beaches and scenic hiking trails. As Martinique is a French Territory, it offers an exciting mix of both classic Caribbean and French culture which is demonstrated in their spoken language of creole. Enjoy a dip in the cascading waterfall near Falaise River before going to a Rum Distillery and enjoying the local products. Some of the best restaurants in Martinique include Le Rendez Vous, which has a beautiful view of the Caribbean Sea, and Le Touloulou, where you can taste some of Martinique's best seafood!
Contact one of our Brokers today to help organise your next charter!