Kevin, our Charter Director based in Southeast Asia attended the Phuket International Boat Show and has given us his review of this year's turnout. Established in 2003, PIMEX has grown into a well-establish marine and lifestyle show in Southeast Asia's tropical hub of yachting, Phuket. This year the show was held at Phuket's five-star Royal Phuket Marina with a specially constructed exhibition space overlooking the in-water display. This sublime setting provided fine dining and amazing views of the many luxury yachts.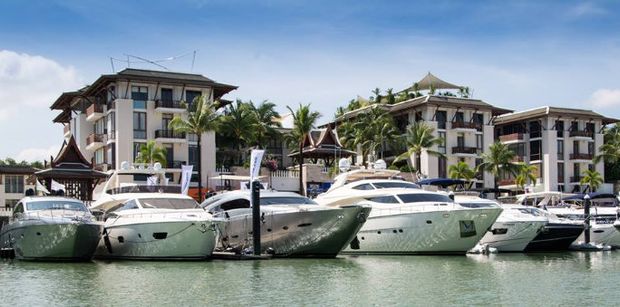 This year Kevin was particularly impressed with one of Boatbookings's favorite charter yachts, the Lagoon 620, on display at the Phuket International Boat Show. Based in Langkawi, Malaysia, this yacht is available for charters between Langkawi and Phuket all year round. This is a 2011 yacht but is only used by the owner a couple of weeks each year, so this charter catamaran is in almost pristine condition!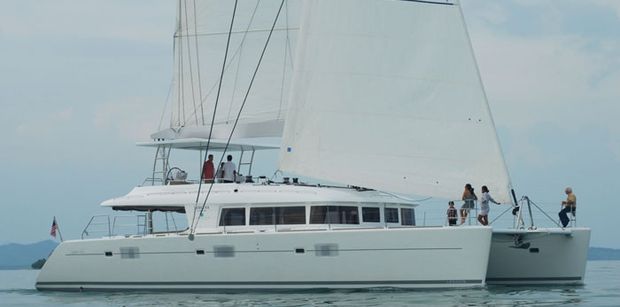 The Phuket Boat Show gets Wider and Wider
Don't you mean bigger and bigger we hear you ask?? No….Wider and Wider!
Probably the most innovative yacht at the show and showcasing in Thailand for the first time, the Wider 42 was part of the in-water display. If you feel that you don't already have enough space on board, this fast and sleek power boat expands on either side whilst at anchor to provide extra storage or sunbathing space! Kevin reliably informs us at Boatbookings that 18 sqm makes a astonishing difference to the deck space.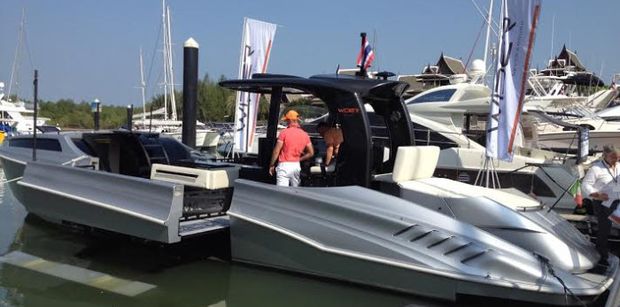 Flying the German Flag!
Almost lost amongst all the big Sunseekers, Princesses and Azimuts, our Asia Charter Director found one of the great dependables of charter fleets all around the world – the Bavaria 33.
This is a 2013 yacht and is only in it's first Phuket charter season, having arrived in Thailand in late 2013. There is also a full range of larger Bavaria bareboat charter yachts to choose from in Phuket.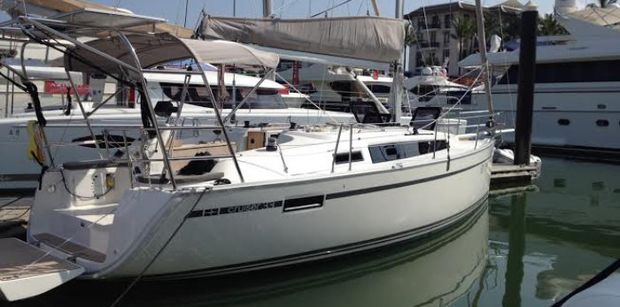 More cats in Phuket!
The cruising waters around Phuket are made for catamarans….and Multihull Solutions from Australia agree.
Multihull Solutions are Australia's leading multihull specialists and officially launched their expansion into Southeast Asia at the Phuket International Boat Show this year. They are the exclusive distributor for Fountaine Pajot and Catana catamarans in Southeast Asia.
Their in water display included this lovely Salina 48 Evolution!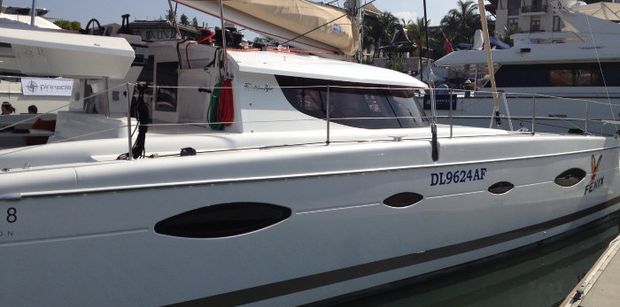 For more information about any yachting events, feel free to contact our brokers by email or submit an enquiry form here!