Boat design is fundamental when it comes to improving the yacht charter industry's green credentials. It is a powerful element that can help transform the fate of the future. 
Last week was 'Earth Overshoot Day', marking the date when our demand for resources in a given year exceeds what Earth can regenerate in that year. This is a poignant reminder of the immediate action we must take with the consumption and use of resources.
More than 80% of the environmental impact of a product is determined at the design stage, so it is without a doubt, we must continue to design better. At Boatbookings, we have seen various design developments and trends in the right direction to pave the way toward a better future.
We take a look into these: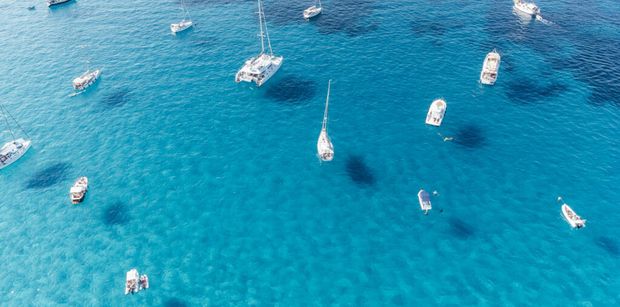 1. Sustainable sourcing
When selecting materials to design boats, choosing ones that have less impact and are more earth-friendly is vital. Responsible and ethical sourcing is key; for example, Lagoon now sources wood and teak from FSC-certified forests. Some boat builders are now replacing traditional, synthetic, and toxic materials with natural fibers, such as Silent Yachts and its use of flax fibers, bamboo, and cork when they outfit their catamarans. There have also been exciting developments using recycled composites, the recent launch of nlcomp's Ecoracer boat in Italy this year is a prime example. Hopefully, this is the beginning of recyclable composites used in bigger boat building in future years.
2. Life Cycle Assessments (LCA)
Today more designers are considering the entire lifecycle of design elements. Conducting lifecycle assessments can help identify where improvements can be made, from manufacturing to usage and maintenance. Pinpointing the environmental impacts at each stage can enable designers to make better decisions about what is used onboard. Sunreef, in particular, is spreading this mission of choosing greener materials, and the fabrics offered for its Eco-catamaran range have a Life Cycle Assessment analysis carried out to identify and minimize impact.  
3. Efficient construction
When it comes to energy efficiency, it is important to keep the yacht as lightweight as possible, enabling it to use less fuel and, therefore, emit less emissions. There have been various developments in the use of lightweight materials and more efficient hull design. When it comes to better hull designs, at Boatbookings, we increased our offering of crewed charter catamarans over the last few years to help with the choice of greener options. The wide beam and twin-hull design of a catamaran offers better fuel efficiency. Efficient construction is also about integrating smart systems that minimize energy consumption onboard, such as lighting and climate control.
4. Greener propulsion systems
There have been so many advances in propulsion systems that have also enhanced energy consumption onboard. Hybrid propulsion systems are now commonly seen, integrating traditional engines with electric motors. Designers are also utilizing renewable energy sources such as solar panels; the Fountaine Pajot catamarans champion the use of solar panels for more sustainable cruising.
5. Eco-conscious interiors
It is also important to look at what is on the inside. Interior designers have begun introducing more environmentally conscious interior materials, promoting renewable and non-toxic choices. There have been many exciting approaches and creative use of alternatives, such as using recycled ocean plastics for rugs and other fabrics. Materials such as organic cotton, hemp, cork, and flax are now being selected,. There has also been a rise in cruelty-free design and the use of vegan materials, for example, replacing leather with mushroom leather. 
We are at a vital crossroads in choosing a better future for our world; sustainability is no longer a buzzword. It requires commitment. At Boatbookings, we champion greener boat brands and embrace better design concepts. Contact the team at Boatbookings today to find out about our environmentally friendly yacht charters.