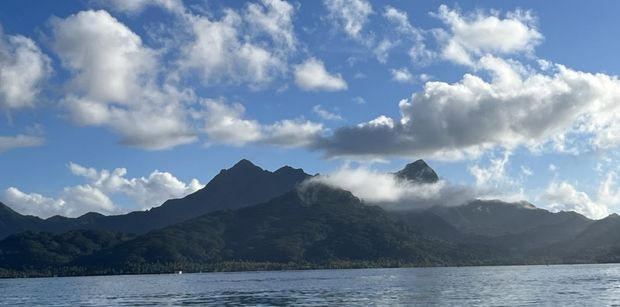 Waking up early (due to the time change) we were greeted with clear skies and a beautiful breakfast of fresh fruit, cheese, scrambled eggs and French pastries (croissants and pain au chocolats). Then we set off to Fare, the main town of Huahine, for a few items we'd forgotten to bring along.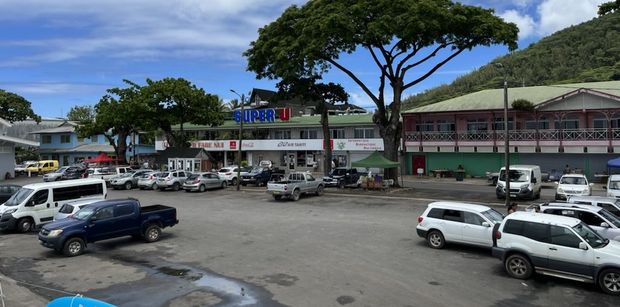 Fare is a very small port town, but does have a grocery store, internet access and a few food trucks. We pulled directly up to the dock, went ashore, and were quickly back on the boat.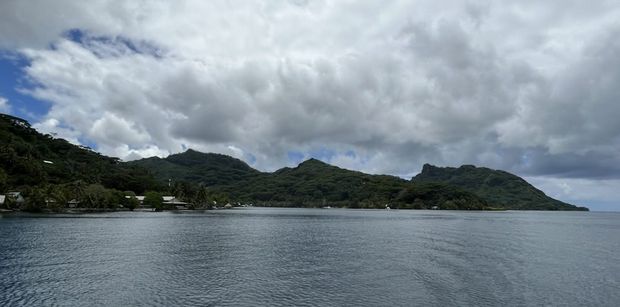 Fare is known for its view of a pregnant lady on her back – use your imagination!
We then anchored in a quiet spot just south of Fare for a beautiful fresh fish lunch prepared flawlessly by Clara.
After lunch cruised over to Raiatea, which took about 3 hours – 22 natuical miles. We anchored in a stunningly beautiful bay near Motu Iriru, on the east side of Raiatea, and got out all the water toys. The water in this bay was amazingly clear and the views of the island were spectacular. We saw lots of manta rays serenly swimming around the boat and launched the drone we brought for some great arial photos. Everyone truly enjoyed themselves on the kayaks and paddleboards!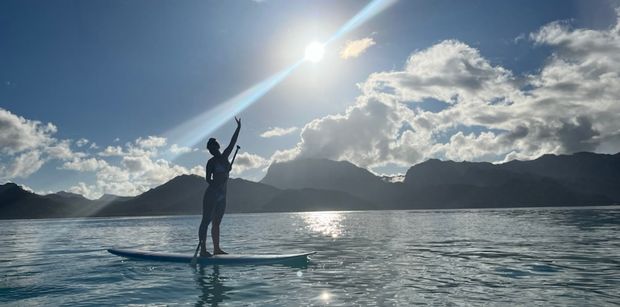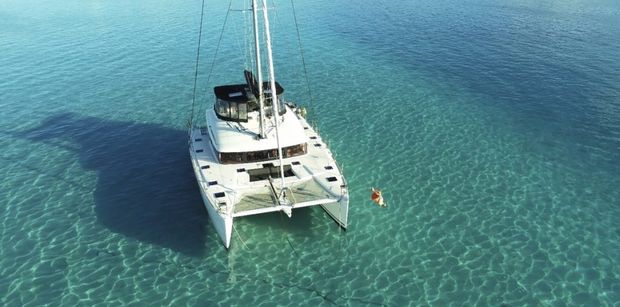 We stayed in the bay for the night and celebrated our second sunset aboard DIVA on the flydeck.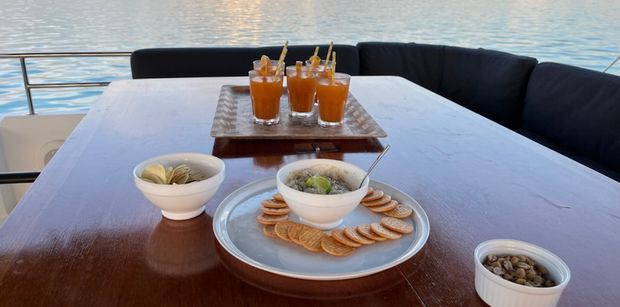 See more in our Tahiti Yacht Charter Guide
Tomorrow – Hiking an archeological site on Raiatea and cruising to the north of the island.