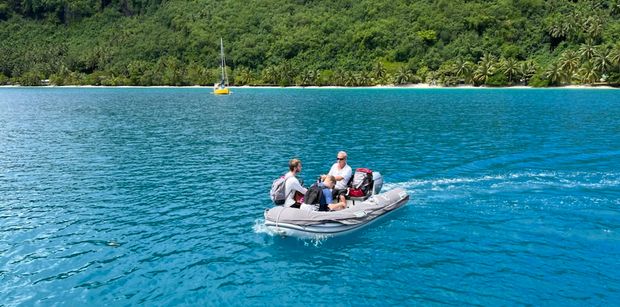 Getting to Tahiti is not as far as you might think. While, yes, it is in the middle of the Pacific Ocean, it is a smooth, 7-hour flight from Los Angeles. Closer than flying to Europe! Our Air Tahiti Nui Flight left LAX at 5:15 and arrived at around 11 PM at the main Airport on Tahiti Island.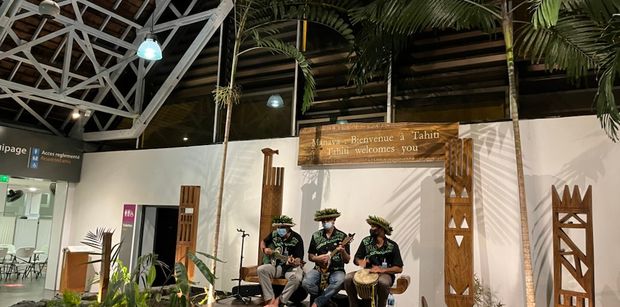 After going through customs (everyone had to take a COVID Antigen test in the Airport), where a band was playing welcoming Tahitian Music, we simply walked across the street to the Tahiti Airport Motel and slept for a few hours before returning to the airport for our short, beautiful flight to Huahine, where our charter was to begin.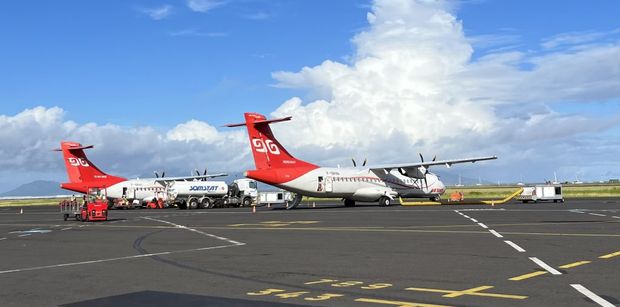 No need to arrive for flights 2 hours in advance in Tahiti, an hour or so will do! Our flight to Huahine took about an hour.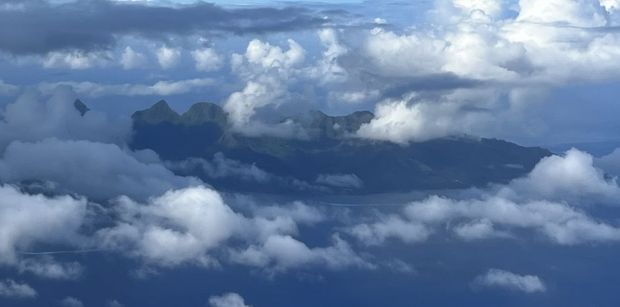 We arrived at Huahine at around 8 in the morning – too early to board the charter. So Boatbookings arranged that we would taxi to the south island (Huahine-Iti), and swim and have lunch at the pretty Hotel Le Mahana. Our Boat, DIVA, arrived promptly at 1 pm, and we were whisked by tender to our boat, and of course, given leis as soon as we boarded the boat!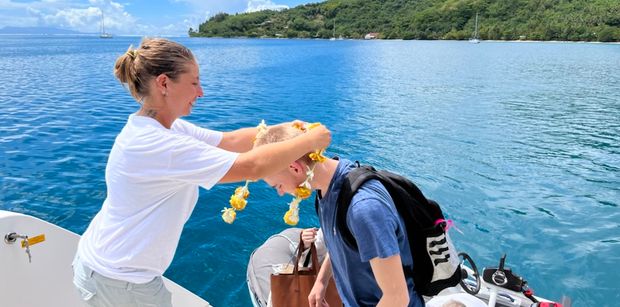 We had our obligatory Captain's Safety Briefing and off we went to our first anchorage, close to the town of Fare, but pristine with amazingly clear water.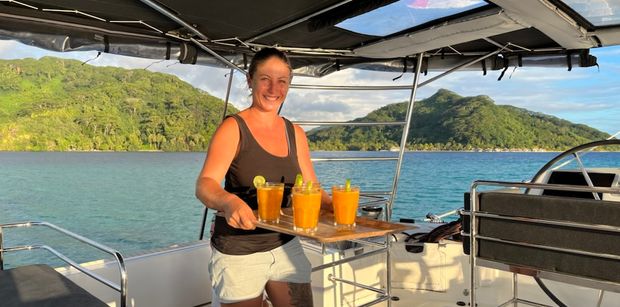 Drinks on the flydeck, then dinner – fresh meka (from the swordfish family) with a French sauce – amazing!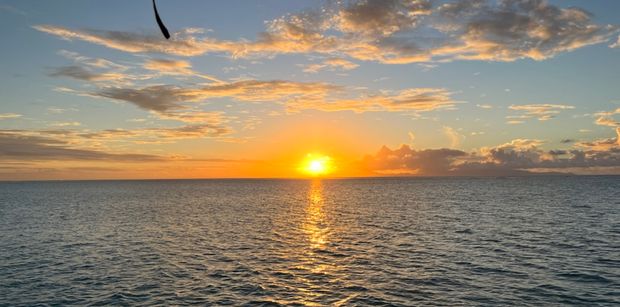 Learn more about Tahiti Yacht Charters.
Tomorrow – sail to Raiatea