Waking up in the beautiful anchorage, Clara had prepared a beautiful pancake breakfast.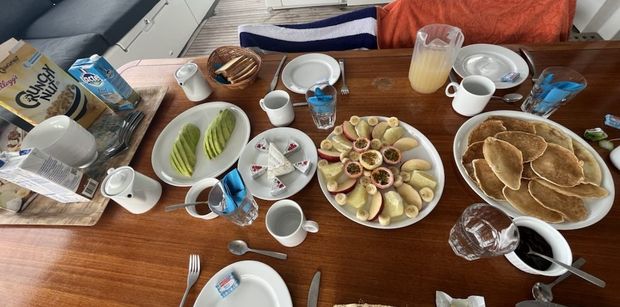 After breakfast, our group went for a hike on Raiatea and visited Taputapuatea marae, aUNESCO World Heritage Site that was once considered the central temple of Eastern Polynesia. You can do a self-guided tour of the temple's remains.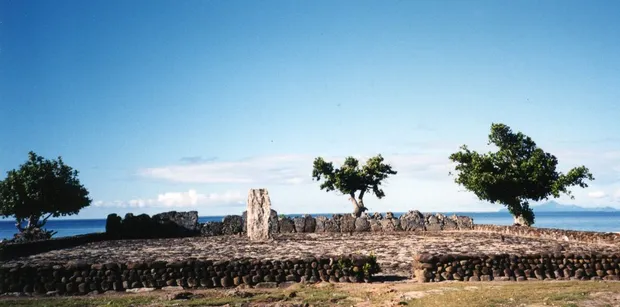 We then took a hike up the hill to get a view of the island and atoll from a different perspective. It was humid but worth the 40-minute hike!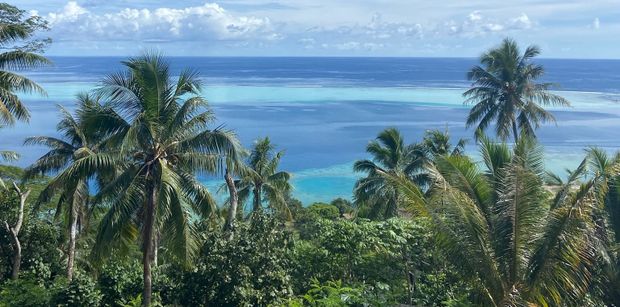 Jerome then sailed us to the south of the island and anchored in a pretty bay for lunch, this time marinated chicken and pineapple skewers.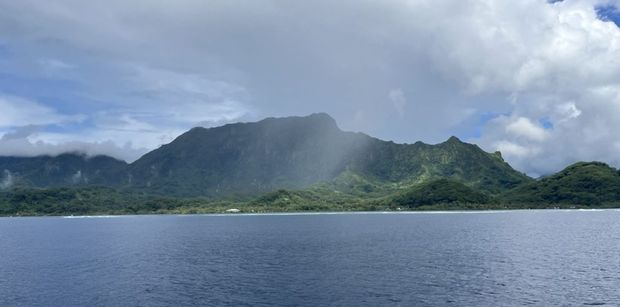 We sailed just a short distance north for our evening's anchorage. Again, we kayaked and snorkeled and enjoyed the beautiful clear waters of Raiatea.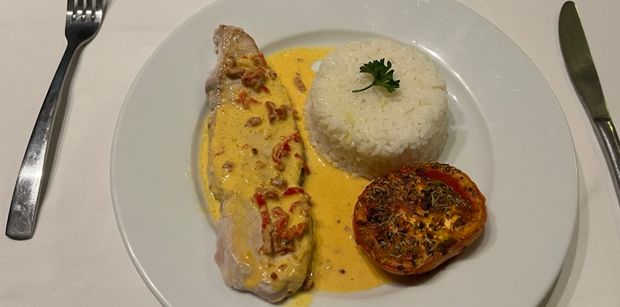 Clara served us an amazing swordfish dinner after we watched yet another perfect sunset.
See more in our Tahiti Yacht Charter Guide.
Tomorrow – Taha'a and a visit to at pearl farm