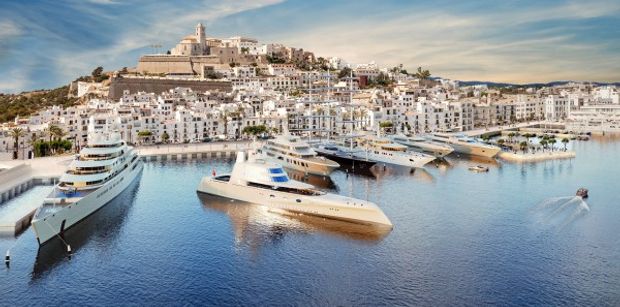 Finally! The yachting industry has long been awaiting the new marina to be opened in Port Ibiza Town, and it has now officially opened for business. This marina is set to have a huge impact on both Ibiza's yachting market as well as the Western Mediterranean yachting industry as a whole.
An additional 16 berths for yachts over 80m will be added to the previously available 42 berths, representing a huge 38 per cent increase in capacity within the Western Mediterranean region. There will also be 13 berths of up to 100m, one 125m alongside, and one 185m alongside (which is the third largest berth in yachting). This represents a huge leap forward for the island of Ibiza, which has previously remained in the 15m-40m market, allowing them to have much larger yachts that bring in prestigious international clients.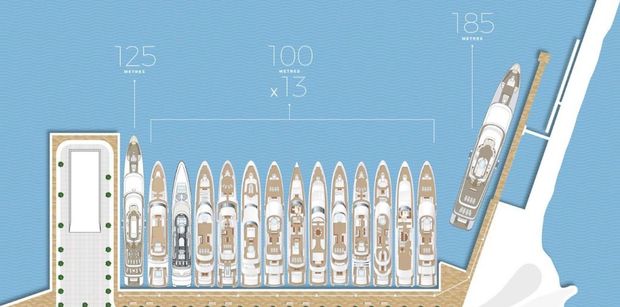 Ibiza has slowly moved away from its hippy chic reputation and become a luxury destination ideal for any yacht charter holiday! The new Sovren Ibiza marina is only going to enhance this glamorous tourist destination, allowing for larger groups to discover this dynamic paradise. There is so much to do on the island, from exploring her natural bays to partying in the best clubs in Europe, so you will not be dissapointed with a summer vacation in the most iconic Mediterranean hotspot!
Sovren Group has made it clear that the marina will be fully functioning throughout the year, allowing owners to leave their yachts here over the winter season. And with 300 days of sunshine every year, you can continue to charter in Ibiza up until the late autumn, so don't limit yourselves to only the summer months.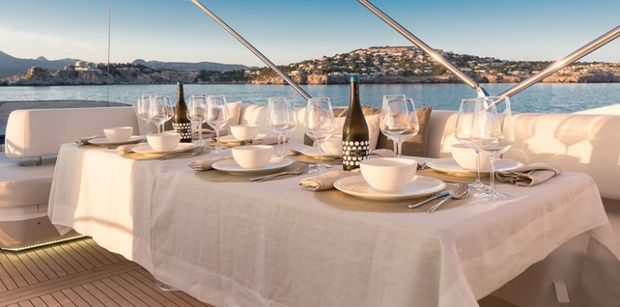 Contact one of our brokers today if this post has sparked an interest in you to charter one of our luxury motor yachts in Ibiza and the Balearic Islands this summer! Our brokers will be happy to help you organise your ideal holiday in the sun with your family and friends.