Travel to the BVIs for an gastronomic and cherished experience, dining on the soft sand with top notch service. Furthermore, discover how to attend festivals with the perfect combination of comfort and style, as well as the hottest new timepiece on the market…
Surfsong Villa Resort is an idyllic as it name, offering a luxurious and therapeutic stay  close to Tortola.  There are several things that make a holiday successful such as food, accommodation and activities, and this delightful resort has a big green tick in each box. The cuisine is certainly a boasting point, with Chef David Cioppa creating culinary marvels in this warm and vibrant environment.  He utilises what the BVI offers, to serve up fresh, sustainable and personalise experiences.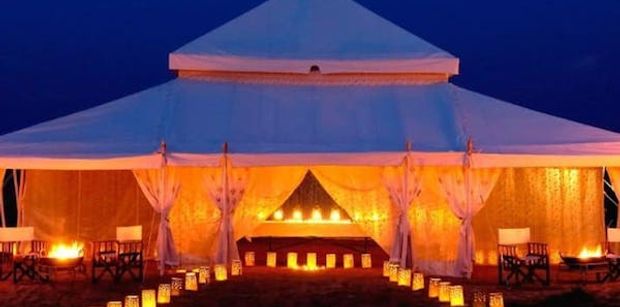 Glastonbury has commenced! The largest and most popular UK music festival creates an unrivalled buzz with the variety, excitement and headliners taking the stage. From the branded activations, to the nightlife and daytime entertainment this all encompassing experience offers something for everyone, hence the range of festival goers that attend each year. One thing that makes some reluctant is the camping, as the renowned wet weather makes for some unhappy campers! However, glamping is becoming more popular each year as it provides a way to enjoy the music whilst getting a good night sleep! The Pop Up Hotel takes glamping to the next level, with a spa, dining are and concierge service, so you can feel pampered and perky despite the mud!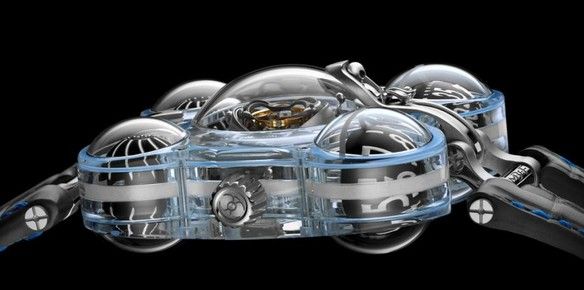 MB&F have invented and innovated a new timepiece, with an alien twist! With the base still the HM6 Sapphire Vision, but with the new Alien Nation has a sapphire midcase and only the lugs are in metal. With  12 separate sapphire parts that can take up to 510 hours of machining and polishing to create, it is evident that this watch is a masterpiece due to the time and effort put into the creation. A total of six alien "crew" have been added to the timepiece who appear to pilot the spaceship, giving it a nautical twist!
Speak to our expert brokers today to organise a luxury trip, and check out our LinkedIn for more updates!