The Cannes Film Festival has been at the forefront of celebrating popular culture, creativity and charisma every year since 1946. The event has come a long way in this time and in its 70th year, it's time to look back to where it all started.
Before the infamy of the Cannes Film Festival, the most established celebration took place in Venice. This all changed for the worse, however, in 1938 when under pressure from Mussolini and Hitler, the winning films were changed in exchange for a Nazi propaganda film. This set the ball rolling for a festival that advocated freedom of choice and focused on the celebration of creativity rather than the constraints of politics.
The following year, French diplomat Phillippe Erlanger and Education Minister Jean Zay commissioned the first Cannes Film Festival in September of 1939 which was unfortunately largely abandoned due to the outbreak of World War II. The idea was left to brew over the war years until 1946, when the end of war and Europe's elation created a new zeal for the Festival.
Since then, Cannes has been the gathering place of filmmakers and movie stars alike. The film festival offered the opportunity for directors from all over the world to showcase their finest work in a non-political or biased environment, placing Cannes at the forefront of the world of film and often world affairs.
Through the rest of the 20th century, the Festival has changed and evolved to what we see today. With the removal of censorship in the 1950s, the transition to the fifth French Republic, there have been many worldly changes that have influenced the running of the festival and the films shown, even today with Michael Moore's Farenheit 9/11 (2004) portraying some controversial ideas on political policies.
Nowadays, the festival is ingrained in the tradition of the film industry and it is hard to imagine such an enterprise in its formative years. The glamour of Brigitte Bardot in the 60s and the excitement of creativity flows through today in the exquisite hotels that line La Croisette, the fabulous yachts docked in the port and the hundreds of celebrities, journalists and fans that flock to the small city of Cannes each year to partake in the magic of this festival.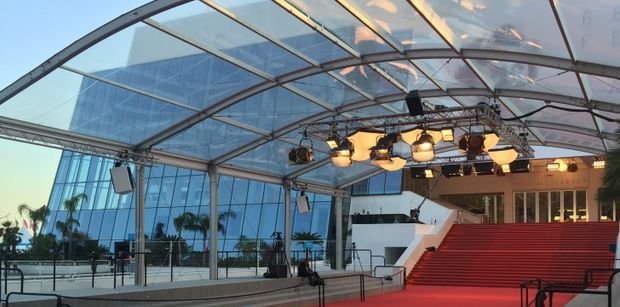 From its turbulent beginnings to the institution that it has become today, the Cannes Film Festival has been and still is at the centre of evolving European culture while remaining refined and simply spectacular.
If you wish to be at the centre of the Cannes Film Festival in 2018, then enquire today for the most memorable and luxurious experience alongside some of the world's most inspirational filmmakers combined with the beauty of the French Riviera.