There could be no better way to start the summer than to take a trip along the Ligurian coast in style. Not only is there stunning scenery along this beautifully rugged coastline, but the food is to die for and the locals are delightful.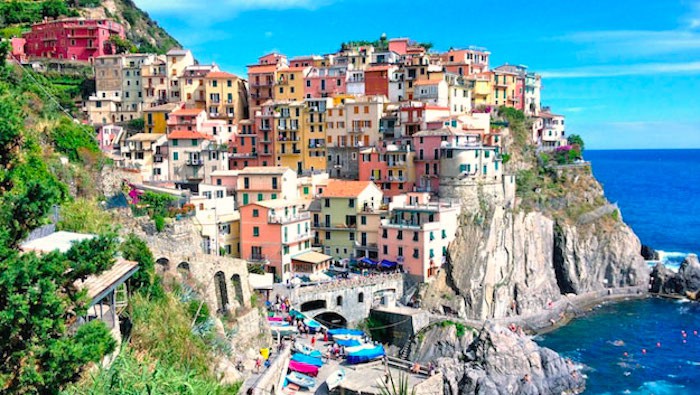 One of the most well known locations within this region is the Cinque Terre which is made up of five villages clinging to the seafront. Despite growing rapidly in popularity in recent years, these villages still retain a wonderfully rare charm. Manarola is the perfect spot to sit for an afternoon, with a glass of white wine in hand and a bowl of spaghetti all vongole, watching the waves roll in and the fearless Italian ragazzi jumping from the rocky heights into the ocean!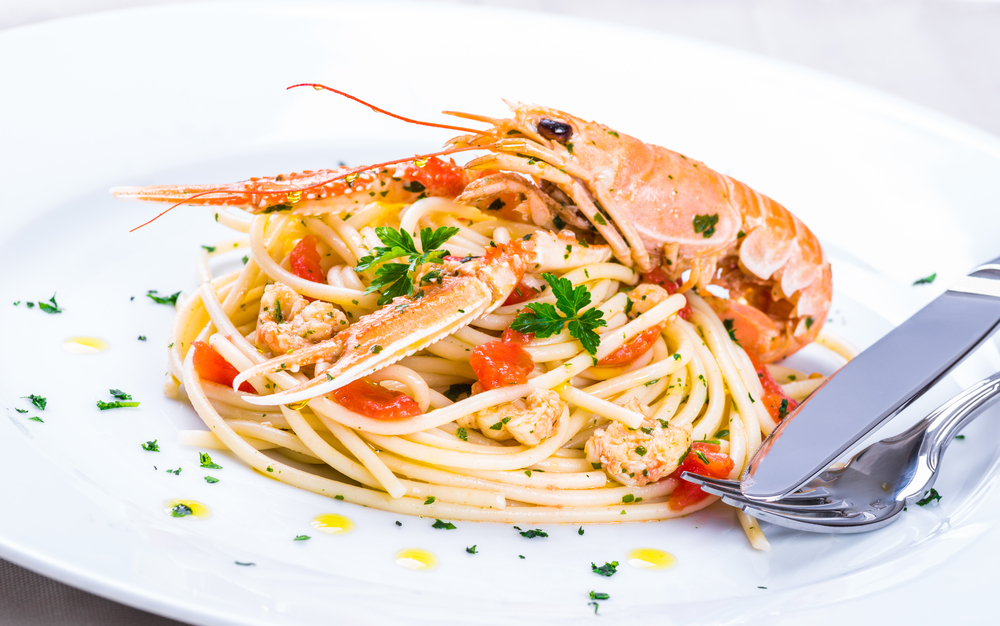 If you are feeling a bit more adventurous however, you can walk from village to village in order to gain the full Cinque Terre experience. The pathways are perfectly walkable with only a few tricky inclines! The views whilst walking between Monterosso are Vernazza are breathtaking, with the vineyard-scattered hillsides on one side, and the vast expanse of the Ligurian Sea on the other.
Just down the coast from the Cinque Terre is Portovenere, which is a part of the Unesco World Heritage Site. Here you can delight in the wonderful literary history the area has to offer, as Portovenere was one of Lord Byron's favourite writing spots, as well as Percy Bysshe Shelley, giving this area the name the Gulf of Poets.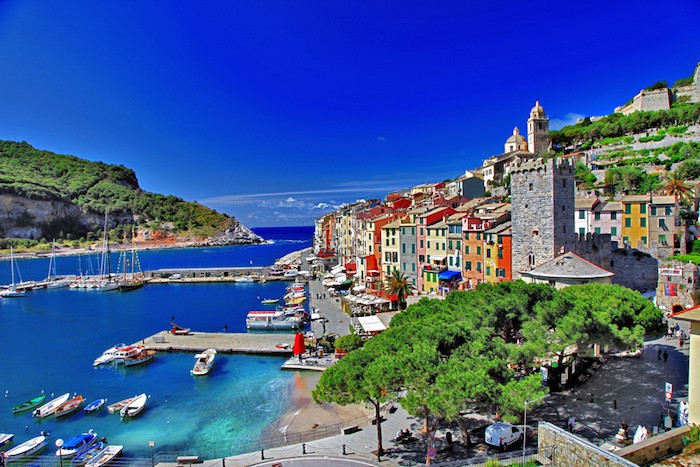 Another charming seaside destination is the town of Lerici, where you can find endless restaurants boasting the most delicious seafood dishes. Just off the port, underneath the impressive Castle, is Ristorante Jeri where you receive a seasonal set menu of endless plates of different seafood, you will not leave disappointed!
If this article has tempted you to try the delicious dishes of the Italian Riviera, then contact our brokers today for more information!