Still pondering that New Years getaway to the Caribbean? Loterie Farm on the enchanting island of Saint Martin is a secret that you can't ignore and the latest eco-tourism venture that delights all ages. Nestled within luscious hills, think of it as Tarzan's jungle-come-luxury nature and gastronomical reserve where children can fly between 200-year-old mango trees and adults hibernate in VIP cabanas…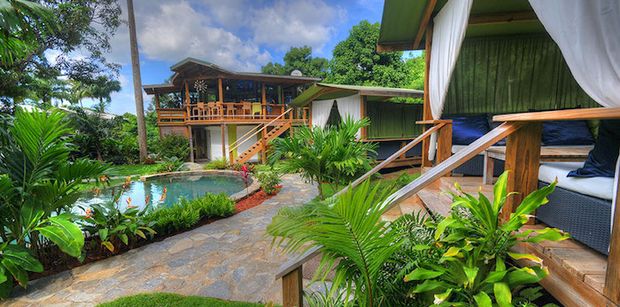 A Brief History
The 135-acre Loterie Farm gets its name after Englishman Richard Bailey won the rights in 1721 to establish a sugar plantation in a loterie. From then on, the area was known as the Loterie Plantation until the mid 1800s when slavery was eventually abolished. Today the Farm thrives on being the only nature reserve that commemorates the unique history and environment on Saint Martin.
Somewhere to Swim
Spend the day swimming in natural spring water fresh from the Pic Paradis, the highest point on the island. With more than 500 square meters of free form multi-level swimming areas joined by waterfalls and lush tropical vegetation, the L'eau lounge is all you need to sink into the laid-back Caribbean cool lifestyle.
A Place to Eat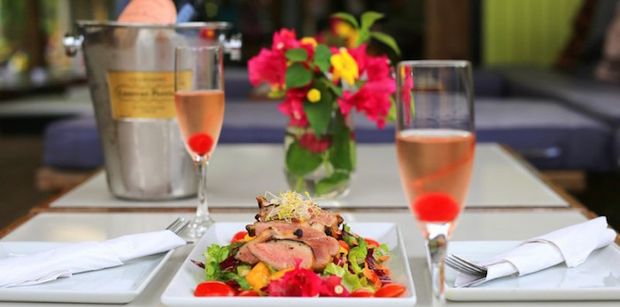 Having undergone a complete design re-haul in 2011, the Hidden Forest Cafe is an inviting and relaxing space to enjoy classic Caribbean food al-fresco in tropical gardens. Under the watchful eye of chef Julia Purkis, you will be able to enjoy a colourful and worldly menu taking you on a culinary journey from Asia back to the Caribbean. Try creative dishes such as grilled sesame tuna with a soy, wakame and ginger sauce or their house special that is curried spinach chicken with sweet potato, rice, mango chutney & banana fritters.
Hungry to taste all that the Caribbean has to offer? Get in touch with one of our experienced brokers today to start planning your Caribbean yacht charter!