Pad Thai, Thai Green Curry, Nam Prik Plah Too- is there anything better than Thai food? We think not- as you begin to plan your next Thailand yacht charter, let us show you the hotspots in the Thai food scene right now.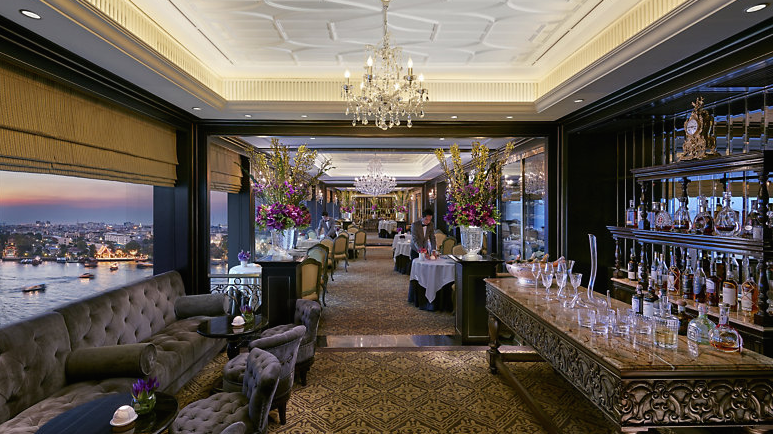 Nahm
37th best restaurant in the world?

If the smoky prawn salad hasn't already caught your attention, did you know that Nahm has been voted as the best restaurant in Asia, making it one of the World's top 50 Restaurants? Needless to say, this is the place for serious gourmets and those who wish to learn more about authentic Thai cuisine. Celebrated head chef David Thompson keeps the menu simple, perfecting the balance of sweet and spicy flavours Thai food is known for. Book a table here and you are on your way to a culinary journey taking you from humble street food to premium Thai dishes such as the spicy curry of minced prawns with yellow eggplant and holy basil.
Le Normandie Bangkok
Imaginative French cuisine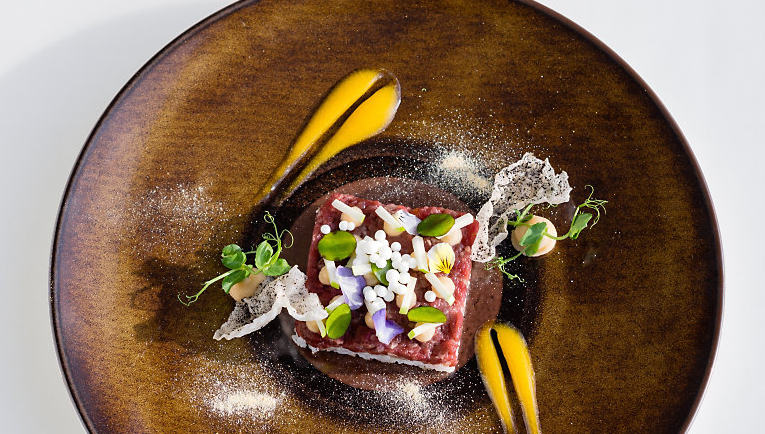 You could say that Le Normandie Bangkok is one of the most popular hangout corners for chefs around the world…it is therefore no wonder that this is one of the best fine-dining experiences in the city. Aside from its stunning menu and impeccable service, Le Normandie welcomes Thai High Society and international business leaders to dine in a magnificent setting beside the Chao Phraya River.  Enter the kitchen and you will notice its culinary influences drawn from French tradition- start with the selection of matured French cheeses and don't leave before you try the venison tenderloin with pumpkin, fig and chestnut.
Aziamendi
The most expensive set menu in the world?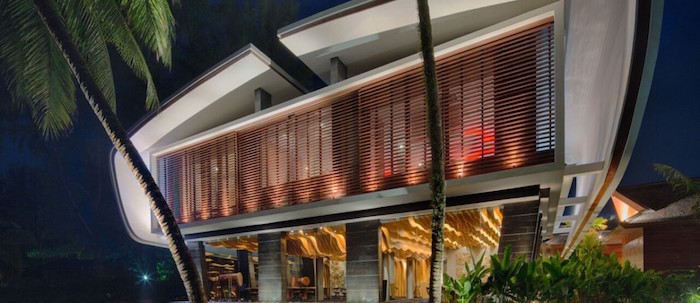 Created by Eneko Atxa Spain's youngest recipient of 3 Michelin stars, Aziamendi is a Basque-meets-Thailand paradise for globe-trotting foodies. It doesn't take long to notice the unique design and architecture of A-cero- the undulating timber waves on the ceiling, for example, symbolise the beauty of the Andaman Sea. Their cutting edge menu includes dishes such as The Garden – an array of baby vegetables in a 'garden' surrounded by a tomato emulsion and beetroot soil with smoky foie gras ashes. However, if you prefer to stick to Axta's Basque roots, book a lunchtime table to enjoy a selection of gastronomic pintxos and the Kokotxas al Pil Pil (hake chin). Coming in a close second behind Ibiza's Sublimotion restaurant, Aziamendi's menu remains the second most expensive in the world at B50,000 a head (€1,279)…
Hungry to taste all that Thailand has to offer? Get in touch with one of our experienced brokers today to start planning your Thailand yacht charter!