As you probably already know, the BVI have been placed front and centre on the world's diving stage.  With over 70 dive sites to choose from throughout the islands, whether you're a beginner or an advanced diver, you will fall in love with their unique topography! From remote offshore pinnacles, lush coral gardens to fascinating shipwrecks, no two dives are alike. Here are the best dive spots in the BVI: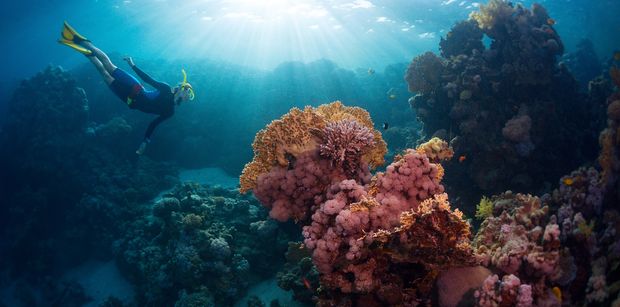 #1 RMS Rhone Wreck – Depth: 30-90ft  – Level: Novice up to Advanced Divers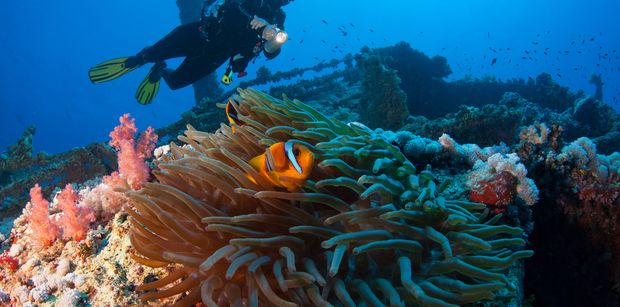 One of the most popular dive sites is the RMS Rhone Wreck. It sunk during a hurricane in 1867 off the coast of Salt Island.  She was the pride of the Royal Main Steam Packet Company and carried 313 passengers. During the storm she hit Salt Island, consequently breaking in two and sinking immediately.
The Rhone is now one of the world's most exciting dive spots, having received awards over the years for its historical and abundant marine life. She is perfect for a two-tank dive as the bow section, which lies in about 80′ of water, exposes the coral encrusted cargo hold along with other interior chambers. Outside, you will find that the ship's foremast is still complete with the crow's nest and bowsprit lying in the sand. Heading back to the stern section, discover the ship's still visible power engine, her prop shaft and massive propeller.
Today, the RMS Rhone is colourfully decorated with a wide variety of corals and is home to several resident barracuda, sea turtles, stingrays, angelfish, yellowtail snappers and many other varieties of fish. This is a "must dive" for all levels of scuba divers as well as snorkelers!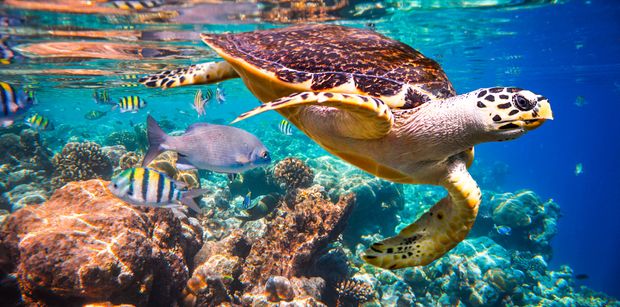 #2  Wreck of the Chikuzen – Depth: 75ft  – Level:  Intermediate and Advanced Divers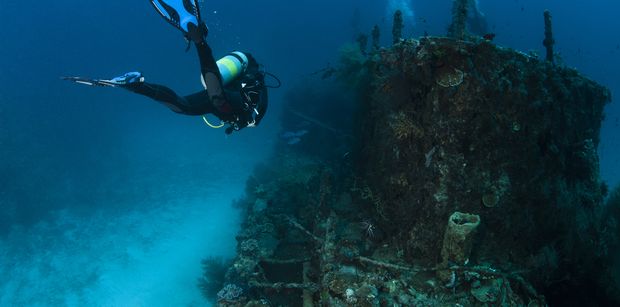 The Wreck of the Chikuzen is located 12 miles NW of Virgin Gorda and this site should only be attempted with experienced instructors and good weather conditions. One of the challenges are the regular swells that are in the 3-5ft range. Divers should not attempt to enter the vessel due to the unstable piping inside.
Chikuzen is 246 feet long and that was originally built in Shimizu, Japan and operated as a long liner in the Korean fishing fleet.
She spent the last few years of her life tied up at a dock in St Maarten and was being used as a cold storage facility. In early 1981, when a hurricane was approaching St. Maarten, the government told the owners to move the dilapidated ship so it would not sink in the harbor or damage the docks.
The owners thought this would be a good opportunity to get rid of the ship once and for all so they set it on fire and sent it adrift with the hopes it would sink offshore. Unfortunately the plan didn't work and Chikuzen kept floating towards the Marina Cay area. Many yacht and diving companies feared for Marina Cay's anchorage so local operators tried to fend off the ship with dive boats but that was unsuccessful. Ocean going tugs were called from St. Croix and Antigua to assist and when they arrived they were able to attach a line to pull the ship away from the islands but he line eventually broke, badly injuring a crew member who had to be airlifted to the nearest hospital. They decided to call it a day and let nature take its course and luckily she finally sank about 7 and a half miles NW of Tortola.
During this dive you're sure to see hundreds, if not thousands, of Barracuda while descending and look like they are just hanging in mid-air. Amberjack and horse-eye jacks as well as jewfish and cobia are also regular visitors. The wreck is also on the path of the migratory whales and dolphins have been known to escort the divers for their entire dive.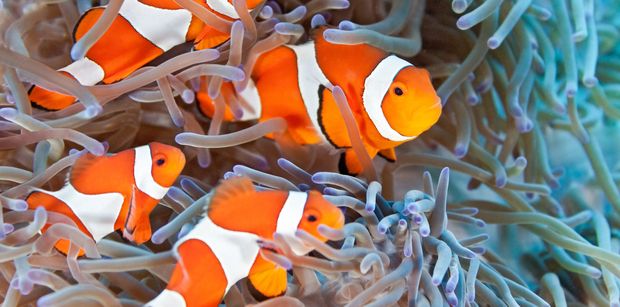 If you'd like to visit these sights during your holiday,  there is no better way than to rent a yacht in the BVI. Boatbookings.com can assist you with creating custom itineraries, selecting the perfect yacht and crew for the luxury boat charter of a lifetime.  Contact us for your customized yacht proposal today.