Uncover hill-top towns where Coco Chanel frequently retreated to, quiet beach lunch spots and charming restaurants where traditional French cooking and the seasons rule the menu, on your French Riviera yacht charter.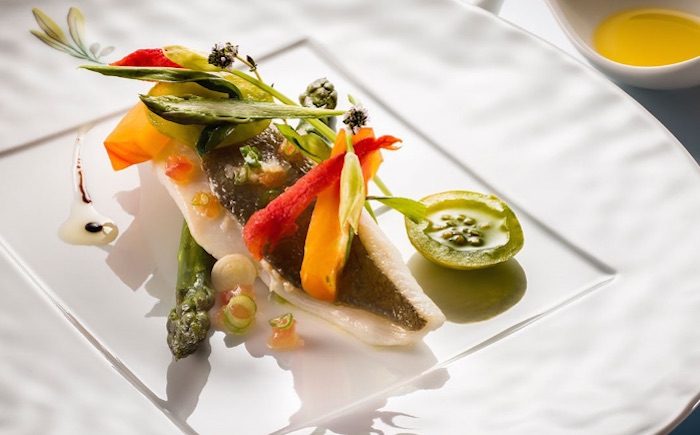 Frères de la Baie, Théoule-sur-Mer 
-for beachside bliss-
Nestled between Cannes and St Tropez, below the Esterel Massif, lies one of our favourite beach clubs, Frères de la Baie. With a small beach and plenty of rock pools full of hidden treasures for children to find, this is where the locals escape to for their weekends (including our team at Boatbookings!).
Spend the day how you wish, beneath the parasols before relocating for lunch at the beachside restaurant. If there's one thing they do best here, it's big lunches catering to all ages. You can choose from a varied menu of fresh seafood and pasta dishes, but we'd have frites over salad any day!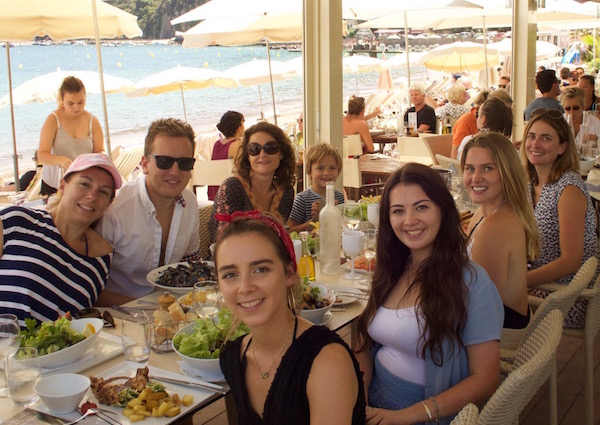 Restaurant Le César, Cap d'Antibes
-for golden hour paradise- 
Facing the vast Baie des Anges, the restaurant Le César on Keller Plage gives you a new outlook on the Riviera. An exclusive corner tucked into the Cap d'Antibes, imagine all of your beach dreams wrapped up into one… a sanctuary of silky soft sand, a bay full of bobbing boats by day, and an exclusive restaurant by night.
While food is served all day, the real magic begins at dusk just as the sun begins to set. Choose from a typically Mediterranean menu offering a wide variety of fresh fish sourced from local fishermen such as the pan-roasted salmon paired with a sticky sweet Asian sauce- a particular favourite of ours!
Au Grand Inquisiteur, Roquebrune-Cap-Martin
–for a cosy seasonal Sunday lunch-
Between Monaco and Menton lies the medieval village of Roqubrune-Cap-Martin. Surrounded by olive trees and craggy cliffs, it is no wonder that Coco Chanel found sanctuary in her holiday estate here with her lover and artist friends including Pablo Picasso.
Nestled in the heart of the Old Town, not far from the Medieval Castle is the restaurant Au Grand Inquisiteur.  Run by a charming couple, you can't help but feel at home in this cavernous, yet cosy sheepfold-turned-restaurant. This is about as French as you can get- here the seasons and local produce rule the Provençal menu giving each dish an underlying quality that far outweighs the reasonable prices. Try the grilled Châteaubriand with Madeira sauce and don't forget to enquire about the chocolate special of the day!
Château Saint-Martin, Vence
-for a romantic hilltop retreat-
On a hill overlooking Vence lies the wildly luscious gardens of the Oliveraie restaurant. Here head chef Jean-Luc Lefrancois works al-fresco alongside a top sommelier pairing each dish with some of the finest vintage wine.
Choose from a colourful Mediterranean menu bursting with fresh fish and meat cooked before you on outdoor grills. When surrounded by a garden of roses, olive trees and unparalleled views, this is the perfect setting to challenge the French proverb- "La vie est trop courte pour boire du mauvais vin"…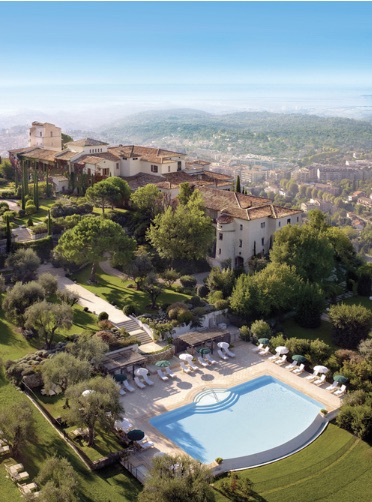 La Colombe d'Or, Saint-Paul-de-Vence
-for the art-lover-
La Colombe d'Or came to life in 1920 as Chez Robinson, a café bar with an open-air terrace where locals and artists would come to dance at the weekends.
Today, La Colombe d'Or still remains the perfect place to dive away from the crowds surrounding the sun-shaded game of boules in this 2 Michelin star restaurant. There's few places where you can say that you have dined beneath a Picasso and sat close enough to splash wine on a Matisse. If you're hoping for a reservation this summer, we have already tried- they are fully booked until September!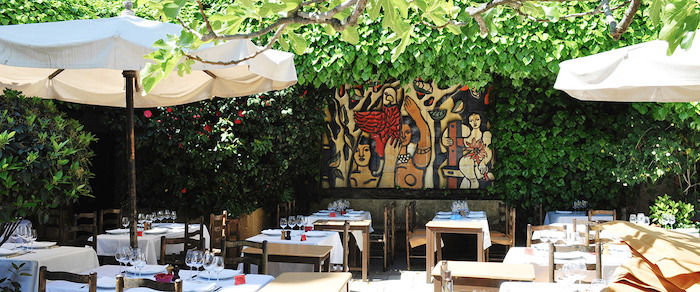 For more expert advice and insider knowledge on where to visit during your French Riviera yacht charter, contact our brokers Ben and Cordy to begin your charter experience! Don't forget to keep up to date with us on Instagram…