A short drive behind the hills of Cannes, lies Mougins: an idyllic hilltop village that brims with history due to its panoramic views over the Alps and the sea.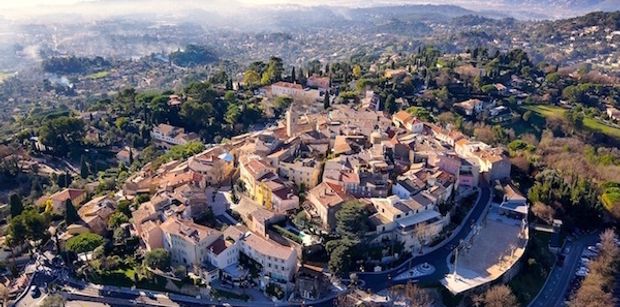 It has, throughout the ages, been a source of inspiration for seminal artists such as: Picasso, Picabia, Cezanne, Cocteau, Man Ray and Leger. Nowadays, Mougins continues to be renowned within intelligentsia circles for its gastronomic delights and strong cultural inclinations. The picturesque village prides itself in preserving its strong cultural affluence, and being home to some of the most delectable French restaurants on the Côte d'Azur. There is no better place to enjoy the quaint cobblestone village, breath-taking views, and delicious gastronomy — than at L'Amandier:  a three-tiered restaurant in a refurbished, traditional Mouginois building.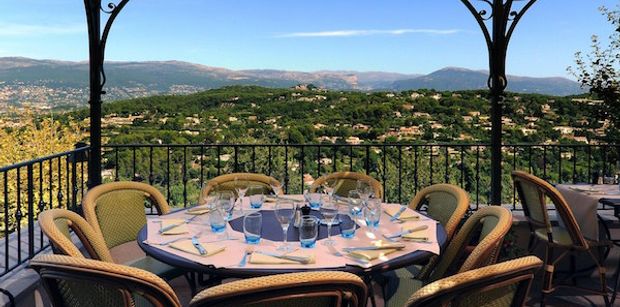 People who are well acquainted, or simply based in the Côte d'Azur, would always recommend  a visit to L'Amandier, and make the most of its constantly rejuvenated and refined Niçois menu. The restaurant is adorned by a romantic setting—whether it is for lunch or dinner, L'Amandier is always a good choice. The 3 course meals, prepared by the acclaimed 2-Michelin star chef Denis Fetisson, never fail to exceed every expectation. If you want more inspirations on where to go and what to do during your French Riviera charter, feel free to consult our French Riviera Guide!
Enquire now for more details or get in touch with one of our brokers today, and start planning your dream yacht charter.