How would you spend the perfect day on the Amalfi Coast? Would you have a relaxing meal with your family in a glamorous Amalfi Coast restaurant? Or perhaps you would prefer sampling a cocktail or two at a beach club or a trendy café?  From the great food and amazing view from Eolo's rooftop terrace to the crystal clear waters of La Fontelina beach club and the buzzing atmosphere of Casa e Bottega. There is something for everyone on the Amalfi Coast!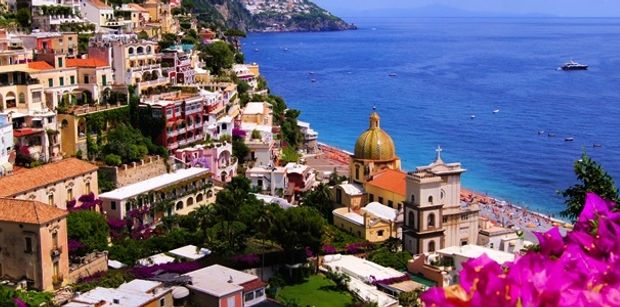 EOLO RESTAURANT
Eolo restaurant speaks for itself with its impressive view over the Amalfi Coast and the sea. This restaurant is located in one of the most picturesque corners of the Amalfi Coast. The cuisine reinterprets dishes of the typical Amalfi and Mediterranean tradition in a modern way. These gastronomic delights are superbly presented and will surprise your taste buds and satisfy your appetite. There is a vast selection of sea food (fish, prawns, squid, shellfish…). Eolo restaurant is furnished in a classic and delicate style; at sunset, you can sit on the terrace overlooking the sea giving a magical feel to the evening. The staff are extremely friendly, helpful and cater to your every need. Overall, Eolo restaurant is a must see while vacationing on the Amalfi Coast!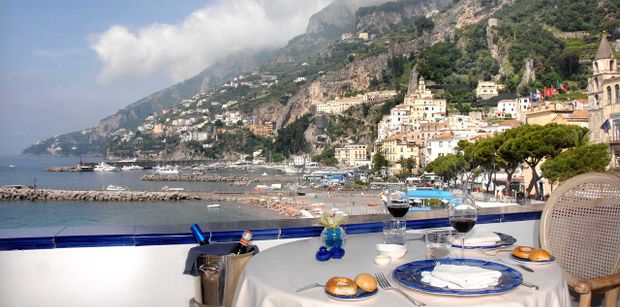 LA FONTELINA BEACH CLUB
Nestled against the cliffs of Capri, La Fontelina is described as "paradise on earth". La Fontelina beach club is located on a rocky beach in Capri and is the perfect place to sit back, relax and enjoy the breathtaking view of the captivating Faraglioni. Take a dip in the glistening sea and snorkel around the natural rock pools, which have formed at the bottom of the cliffs thousands of years ago. After swimming in the brilliant blue Mediterranean sea, sit down and enjoy traditional Italian dishes and fresh seafood. To get to this beach paradise, you can either get a boat ride from Marina Piccola to the Fontelina beach club or reach the beach club via a little path from the Tragara viewing point.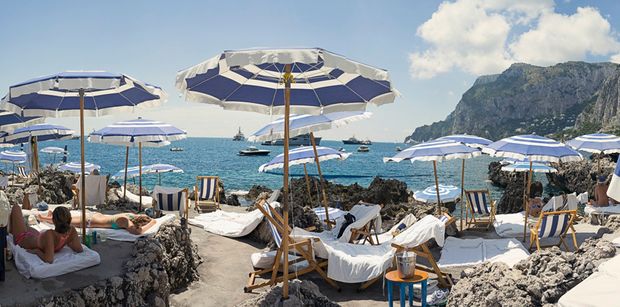 CASA E BOTTEGA CAFÉ
This quaint modern café in Positano is the perfect place for a spot of lunch if you are looking for a change from traditional Italian pizza or pasta. This café offers fresh dishes such as colourful salads, a variety of soups and organic juices which are all freshly prepared in front of you. The décor of Casa e Bottega is bright and inviting, making you feel right at home in this charming café.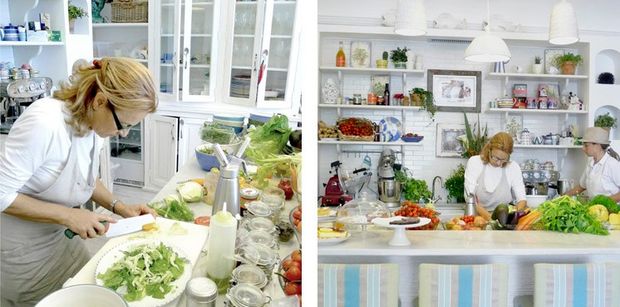 The Amalfi Coast offers a wide range of restaurants, cafes, bars and clubs for everyone. We invite you to visit the Amalfi Coast and experience these bars and restaurants for yourselves! Contact us today to plan an unforgettable charter holiday along the Amalfi Coast!