Christmas is done and dusted, but the festive spirit is still everywhere, as the holidays continue and we look forward to New Year's Eve! One of my favourite things about Christmas is seeing the effort and skill of the luxury shops windows, you can sense a competitive vibe from all the high-end stores on who has the most impressive visual merchandising! It builds the Christmas vibe as you stroll down the streets doing your Christmas shopping, whilst seeing which windows catch your eye! Keep reading for some of my favourite, fabulous Christmas displays…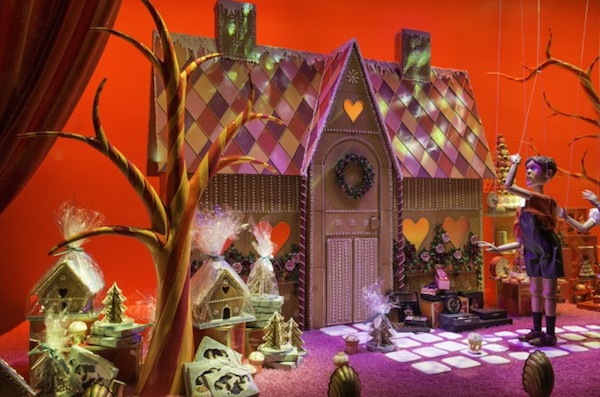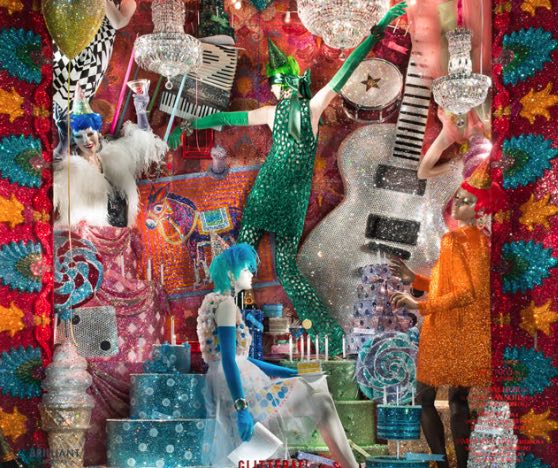 Every year Goodman and Swarovski put on fabulous window displays, this year they have collaborated to make their windows glimmer like crystals this Christmas! If you are strolling down Fifth Avenue you won't be abe to resist stopping and staring, eyes darting all over the windows due to this explosion of colour. The display is known as 'Brilliant Holiday', and with more than 7 million crystals on show it is… well, brilliant! So just when you think the window displays couldn't get any better, year on year they manage to surpass expectations!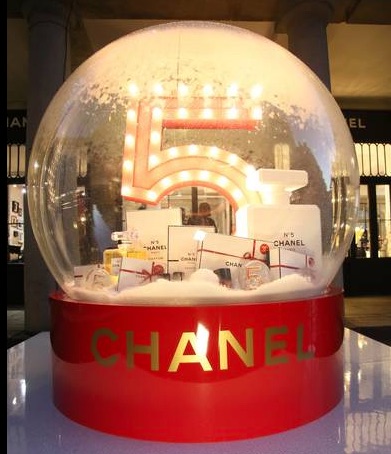 Chanel is renowned for elegance and charm, and their visual merchandising reflects just this. How amazing and playful is this luxury snow globe brimming with Chanel goodies? If you are in Convent Garden over Christmas, and let's be honest you should be as this location does Christmas better than anywhere, go into the pop-up Chanel store. Soon to be its permanent residence, you can treat yourself to a makeover or get the hair stylists to work their magic before your New Year's Eve party!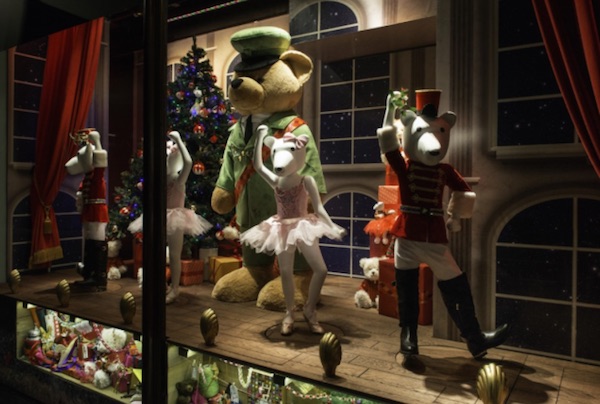 London is truly the place to be during Christmas; you get the festive feeling when the Coca Cola van arrives, Carnaby Street puts their funky decorations up, and Winter Wonderland appears in all its glory! Obviously Harrods looks spectacular, with thousands of glittering fairy lights dazzling you as you roam the streets; before you head in to the magical Christmas section be sure to check out the window displays. See your favourite fairytale characters dancing in the windows, capturing the hearts of many children. One of the most impressive things is the gingerbread house; it took 33 hours to bake, awesome! If this doesn't entice you into the store, what will?
Boatbookings wish you a very Happy New Year, and we look forward to providing memorable and magical charters in 2016! For holidays to remember head to the Med in the summer, or the BVI in the winter to beat the summer blues!