There's no doubt that the place to cruise during winter is the Caribbean! Luxury crewed catamarans are definitely the most popular type of vessel for those tropical escapes and the BVI is where almost all the best Caribbean catamarans are based. Our Boatbookings brokers, as they do every year, attended the annual BVI Yacht Show, in Tortola, where 78 stunning crewed catamarans were displayed by their crews.
This was perhaps the most successful BVI Yacht Show of the past years, and the crews had outdone themselves in their effort to make their boats look their very best. Of course we were impressed by many of the catamarans on display, but one of our favorites was VACOA, a 2014 Lagoon 620 that combines superb looks with a great crew for your catamaran charter BVI!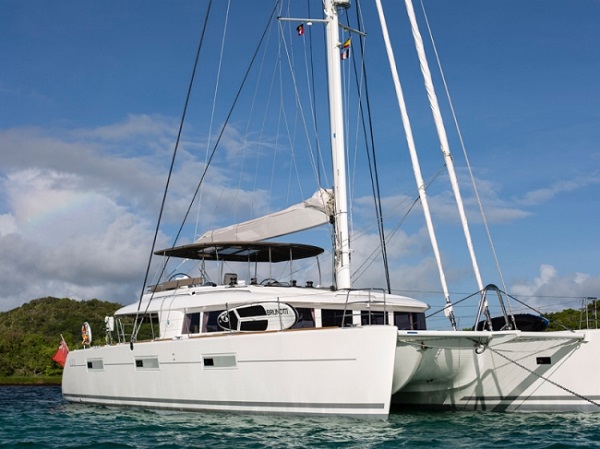 We were invited for lunch onboard VACOA and chef Christine's creations were simply amazing – no wonder why she won first place for Lunch Entrée in the heavily contested Chef Competition!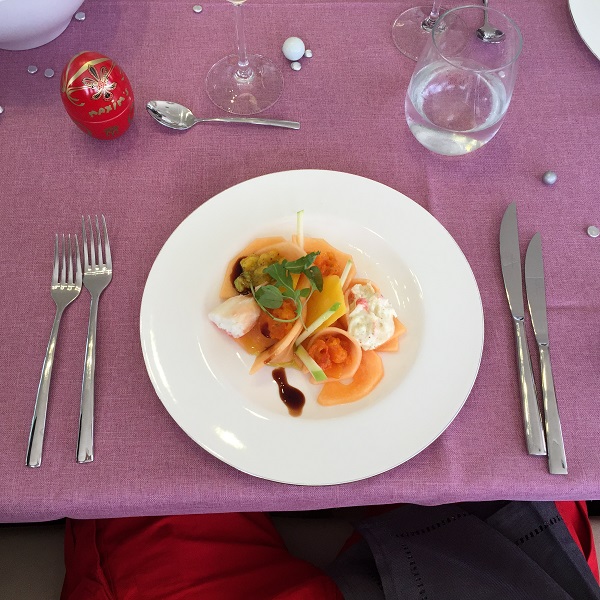 Lobster tail with wasabi puree, pumpkin gravy, mango and papaya: a really tasty entrée that combines all the aspects of Caribbean cuisine plus a little Asian and American touch!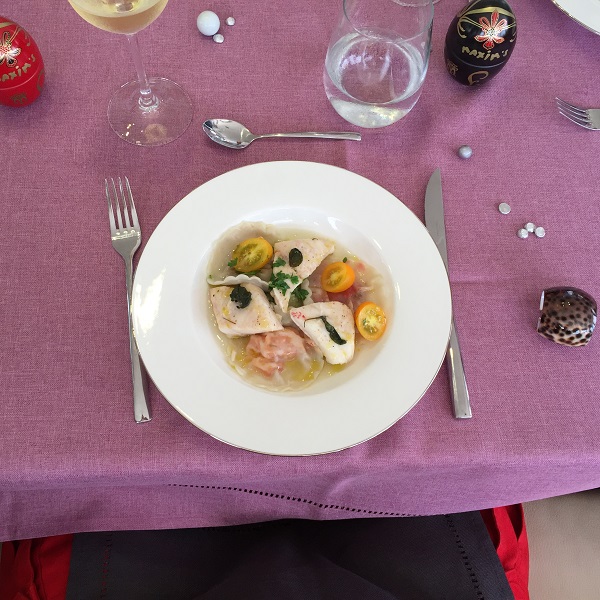 The main course consisted of an assortment of fresh white fish filet with three different kinds of Japanese dumplings.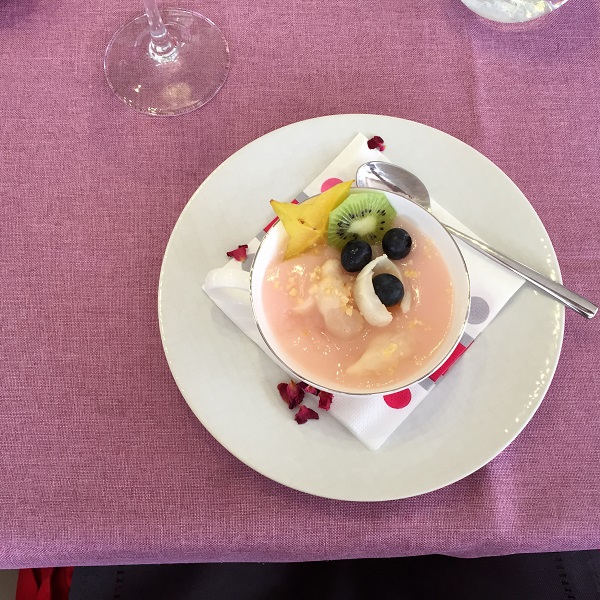 Following such a marvelous entrée and main dish, the desert fulfilled our greatest expectations! Lychee crème pâtissière with whole lychee pieces, crispy bits of almonds and tropical fruits!
Who said that a BVI luxury catamaran cannot offer Michelin Star level gourmet food? Contact Boatbookings and one of our charter brokers will arrange your next Caribbean winter escapade!