The French Riviera is the local hangout for celebrities this summer thanks to the warm seas, vibrant nightlife and picturesque towns. Discover how Dior unveils his seaside childhood in his new nautical collection, Leonardo DiCaprio parties in the French Riviera and Kimberly Garner models her new high-end swimwear collection in St Tropez.
Nautical necklaces and boaty bracelets have set sail this summer with Dior's jewelry line. The collection is a tribute to his fond childhood memories spent in his childhood seaside villa; the line tells the story of travel, luck and his passion for roses. Nostalgia must have kicked in with the creation of a twisted outline of gold rice grains as an ode to the ocean, 'what is more metaphorical than a medallion' says de Castellane?
This timeless collection is intended to be a lucky charm for the wearer, we love these high end fashion pieces which bring luck and look classy at the same time!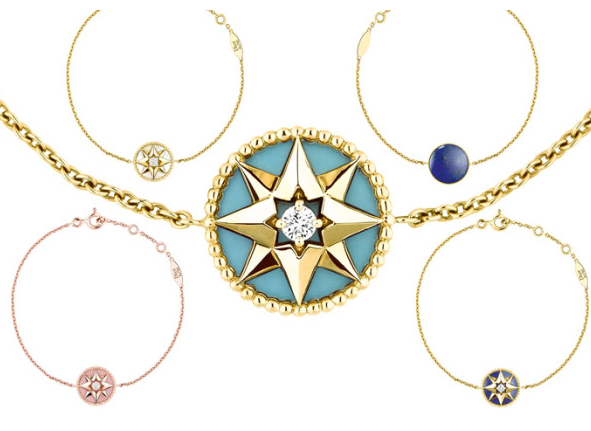 The energetic nightlife and tranquil islands is attracting the rich and famous from around the world. This week Leonardo DiCaprio was awarded for protecting the planet in Monaco, ironically he then spent a week on board his yacht visiting our favourite spots in the French Riviera, Sardinia and Italy!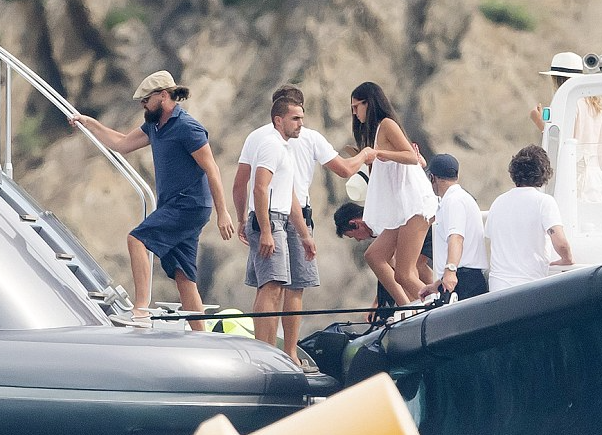 He partied the night away in St Tropez with fellow A-Listers Sir Elton John, Naomi Campbell and Michelle Rodriguez.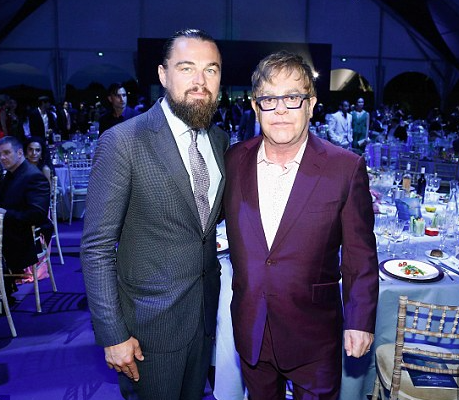 Less is definitely more for British reality TV star, Kimberly Garner. After her controversial appearance on 'Made in Chelsea' didn't work out she founded her swimwear company, designing high-end bikinis with Italian fabrics accessorized with gold pendants.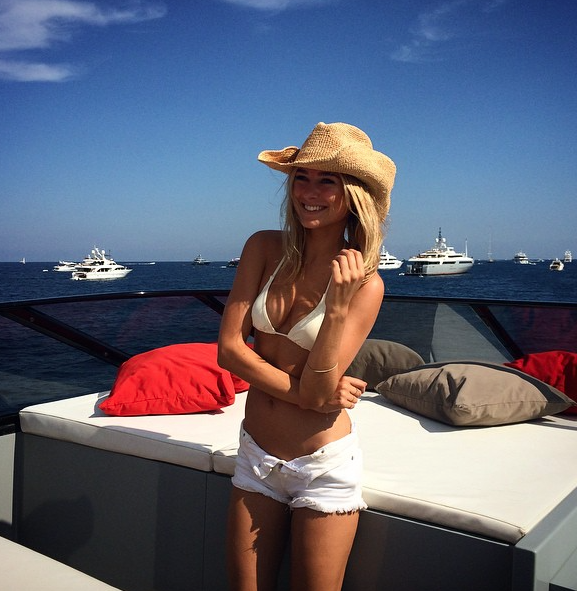 She spends plenty of her summer in St Tropez modelling her bikinis, whilst hanging out on yachts and in Club 55, hard life for some!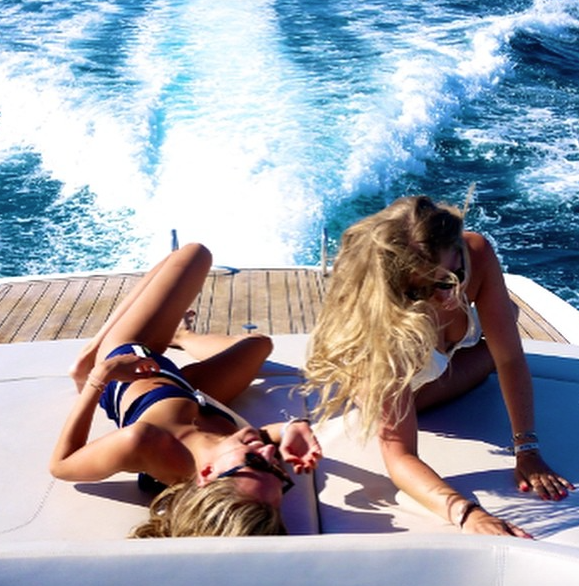 If you want to live the dream like these celebrities do, contact us and we will gladly arrange it all for you!