In this spectacular region, you can float in total peace and quiet, away from all the city noise, and you may not even see another yacht for a month! Located in the Bay of Bengal, is a magical hideaway destination, the Andaman Islands. The area is comprised of 300 islands that are the peaks of an ancient mountain range, stretching from Sumatra to India. This luxury yacht charter destination in Asia has everything you could want from an otherworldly holiday adventure. There are literally hundreds of deserted islands to explore, each one more spectacular than the last! It is truly a breathtaking location for adventurous people, who want to escape from the modern world for a phenomenal sailing vacation.
The beaches are often many kilometres long, and always peppered with pristine, white sand and without a single footprint. Instead of tourists and deck chairs, all you are likely to see is wildlife, including monkeys and deer.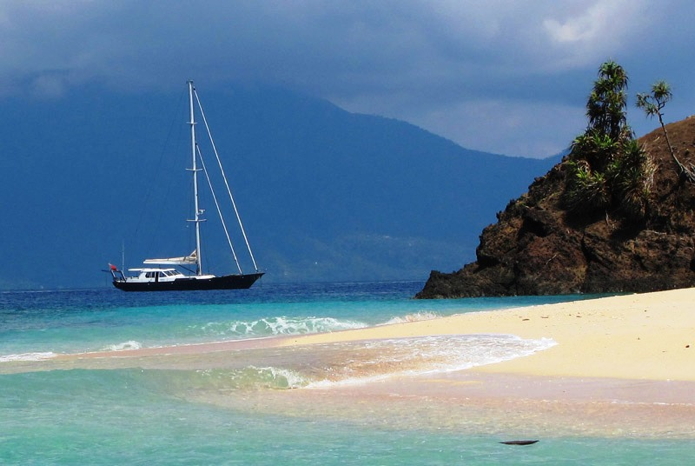 Are you interested in diving? If so, the snorkeling and diving in the Andamans is truly world class, showcasing an almost untouched marine ecosystem. In fact, most dive sites will not have been visited by anyone . . . ever! Many dive sites are open ocean, so large numbers of pelagics including sharks, whales, manta rays and whale sharks can be seen regularly.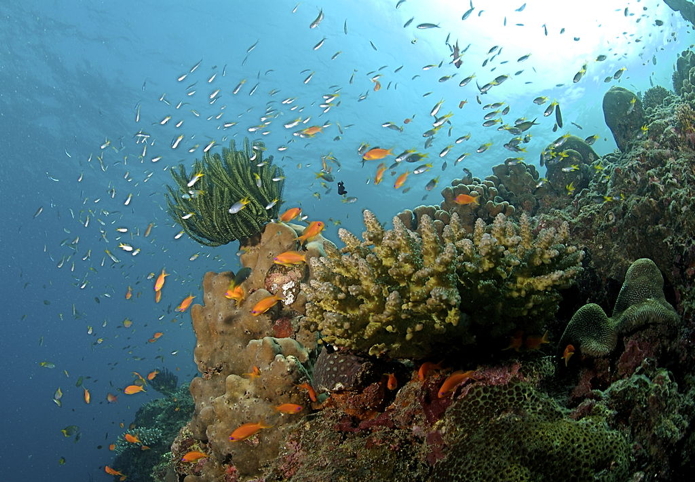 If you are interested in fishing, the region has never been commercially fished. The only fishing that takes place here includes locals with hand lines and a few sport fishing boats, which mostly practice 'catch and release.' Thanks to this phenomenon, fish have not been depleted and can grow to their full size in huge numbers. In fact, most fish die of old age, and the variety and quantity is amazing!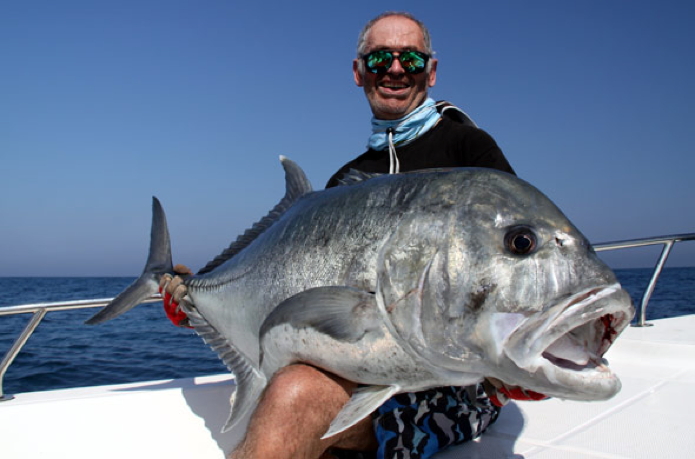 If surfing is your thing, there are huge swells produced from the winter storms from March to May far to the south in the Indian Ocean, creating perfect surf breaks on the west coast of the Andaman Islands. You can ride these bountiful waves without another surfer in site for hundreds of miles. This really is final frontier surfing!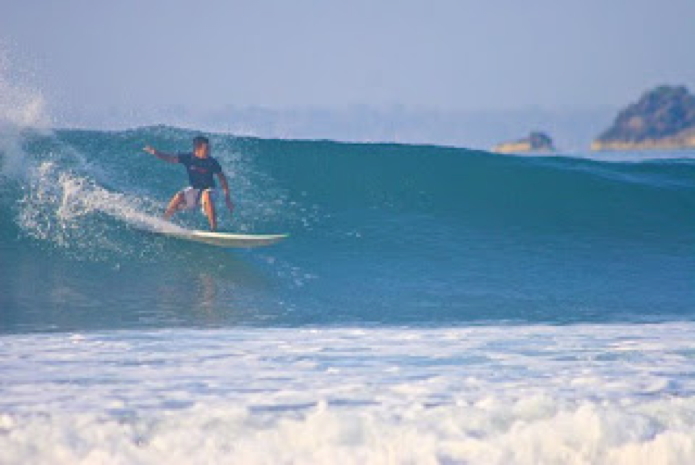 The sailing season in the Andaman Islands is from November to May, with an abundance of top notch sailing, fishing, diving and surfing within your easy reach. Sailing conditions are perfect, with hot and sunny days, cool nights, and a steady 15-20 knots of northeast winds.
Only a handful of Phuket charter yachts visit the Andamans each year, so if you enjoy adventure and nature in its finest habitat, then this could be the place for you. Below are three of our favorite yachts that visit the Andamans. Contact us to discuss your adventure charter to the Andaman Islands of Southeast Asia.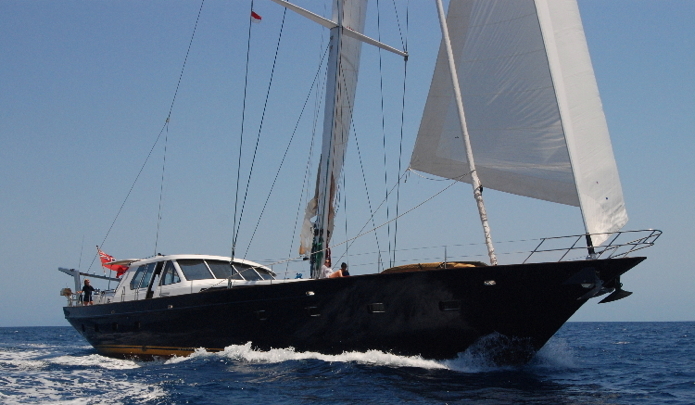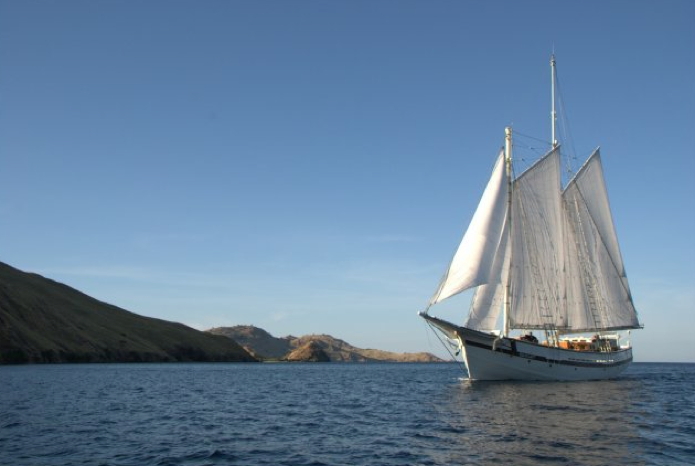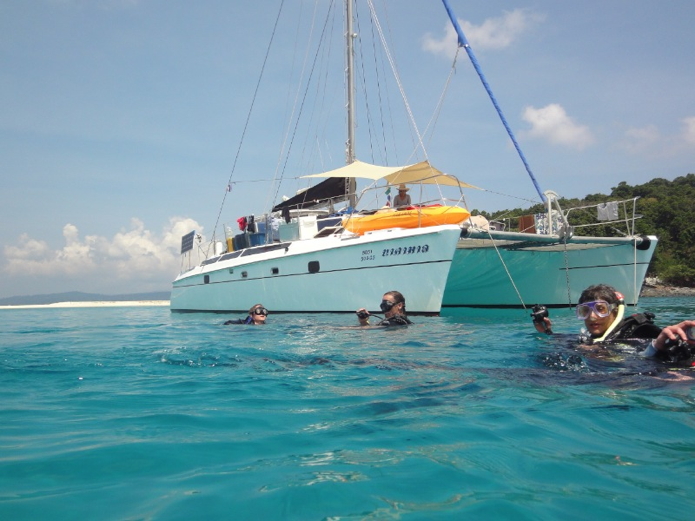 Join us on social networks. We're on Twitter, Facebook and more – find us on your favorite social media to hear about the latest chartering experiences.