Friday at the Cannes Boat Show was another exciting day meeting with our great industry partners and checking out great boats currently on the charter market! The day began being whisked out by tender to visit two sublime luxury motor yachts based on the French and Italian Rivieras, safe to say we were not disappointed.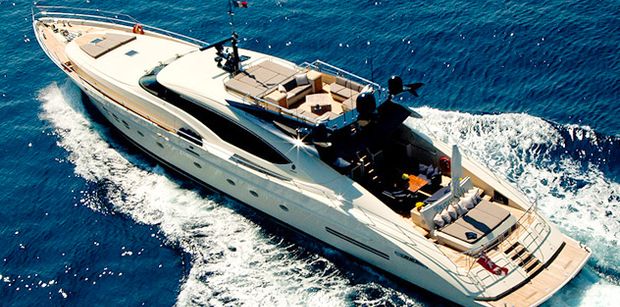 First on the list was VANQUISH, a stunning and extensively refitted Palmer Johnson 120. On approach to this absolutely stunning yacht we noticed how she stood out from all others in the bay of Cannes with her flawless cream hull and distinctive Palmer Johnson lines. On embarkation everything only improved, we were welcomed warmly by the captain who is both enthusiastic about the boat and making sure everyone on it has a great charter experience! The international crew on this boat speak over 6 languages between them, meaning they can accommodate guests of all nationalities. VANQUISH continued to impress with three light, spacious, modern and luxurious double cabins and fully convertible en-suite pullman cabin. As well as this, she has a massive range of water toys including a large twin engined tender, sea doos, water skis, diving equipment, wakeboard, fishing gear, inflatable pool and a whole range of towable toys too! We left this gorgeous boat wondering what was missing… and realised it really does have everything!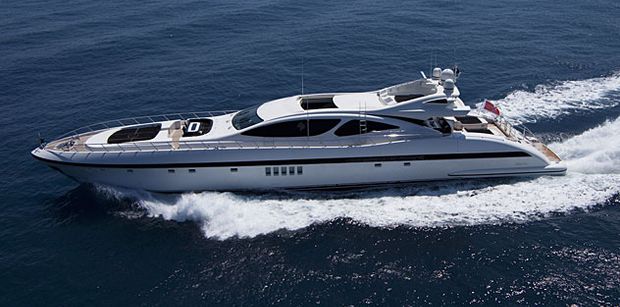 Next was the completely different but equally mesmerising ABILITY, an eye-catching monochrome Mangusta 130. We were again warmly welcomed by a fantastic crew and a wonderful range of refreshing drinks before being shown the stunning, luxurious interior of this performance cruiser. The saloon was sexy and exciting with its range of black and white furnishings, heading downstairs the boat becomes warm and woody with a full-beam master cabin and 3 spacious guest cabins. Outside we were shown the huge foredeck, full of flexible outside areas to soak up the sun and enjoy this fantastic boat. The excitement isn't just on the eyes, this sporty motor yacht has a cruising speed of 28 knots! We've only had fantastic responses from charterers onboard ABILITY, her reputation on the French Riviera means berths in the hottest parts of the coast are not a problem. Perfect for the image-conscious getaway!
The Cannes Boat Show is drawing to a close this weekend, but this year has been another resounding success, showing why Cannes is truly a hub of yachting excellence!