Following A Day in the Life of an Intern Part V, Part VI will give you an account of what the interns have been getting up to this summer, including a taste of the charterer life with a day on board REHAB, one of our favourite boats on the French Riviera. After a buzzing summer here at Boatbookings.com we took a day out to get a feel of what our clients get when they charter with us for a day.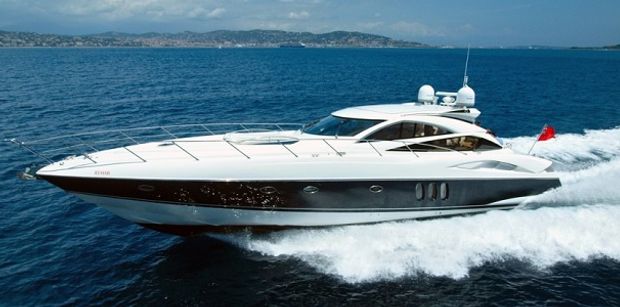 We began in Antibes with a delicious continental breakfast prepared for our arrival by wonderful hostess, Kirsten. We headed west towards Cannes and the famous Îles de Lérins, a popular destination for motor and sailboats alike. With crystal blue waters and panoramic views of the coast they are the perfect spot to stop for a refreshing swim, in our case a race and lots of splashing!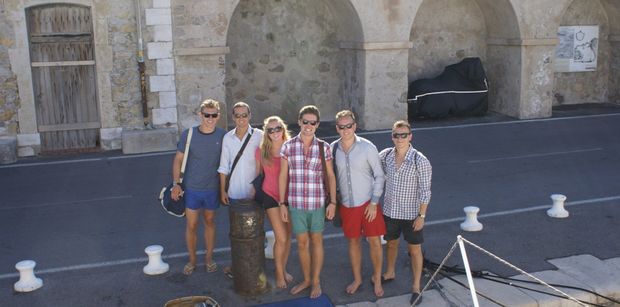 After that it was time to experience the joys of water toys! We headed east, past Antibes to the stunning and historic village of Èze where we stopped, unloaded everything REHAB has to offer such as the speedy hydrojet tender, water skis, wakeboard and donuts. Competitive spirit soon emerged in order to discover who'd be the best water skier and who would stay in the donut the longest, Micheal epitomises the phrase 'can-do captain' and ensured everyone had the best time and got to experience the thrills that water toys have to offer!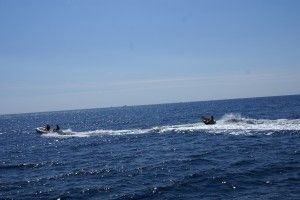 Lunch was at Paloma Beach Club, which we cannot recommend highly enough! The views of Saint-Jean-Cap-Ferrat are incredible with the dramatic imposing sheer cliff faces and array of super yachts keep you entertained whilst you await the delicious food. We dined on light and refreshing fresh fish dishes that left everyone more than satisfied, the service was impeccable and they have a fantastic range of French wines for every palate.
Heading back along choppy waters we all enjoyed a drink and the wind in our hair as we flew along the coast towards Villefranche, another yachting hotspot where the coast is dotted with the beautiful homes of the rich and famous. We returned to Antibes a group of well and truly satisfied customers.
After experiencing a day on REHAB it's very clear why she's one of the most popular yachts on the French Riviera this summer. We cannot praise the crew enough, they are friendly, attentive and guarantee that you'll have the best time. The boat is comfortable and spacious even with 12 people on board and her performance provides a truly exhilarating experience. With dates still available this September, she's a brilliant value opportunity not to be missed. Enquire now!