We are always excited when we hear about the release of a brand new super yacht, especially when it comes from the Heesen Shipyard. Founded in 1978, Heesen has become one of the leading yacht builders, synonymous with excellent build quality, elegance and impressive design features. The latest release from Heesen's Oss facility is the YN 16250, a 50m all-aluminium constructed semi-displacement super yacht, which has been christened Crazy Me.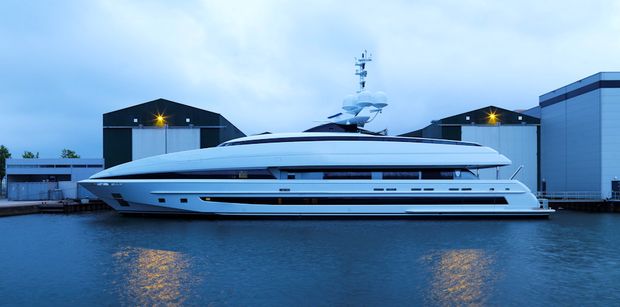 Her new owner is a complete visionary, pushing the design boundaries and creativity of the Heesen team to create one of the most advanced super yachts yet. Gary Grant was responsable for the striking exterior lines, achieving his signature swoosh from bow to stern. Another impressive design feature sees the use of formed glass, which provides stunning aesthetics as well as fantastic sound insulation throughout the yacht.
Italian designer Christiano Gatto was appointed for the interior design, creating a linear and contemporary design, which seeks to enhance the space on board. One of our favourite design features is the glass bottomed pool, enhancing light to the aft deck below. In terms of performance, the maximum speed is 21 knots at half load. She will be able to accommodate up to 12 guests in 6 staterooms,  including one owner's suite, a VIP Cabin and four double cabins. She is due to be delivered in June 2013.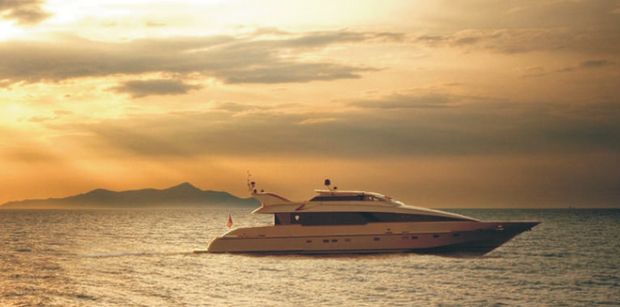 If you cannot wait to charter a stunning Heesen luxury crewed motor yacht, we have a host of impressive vessels that will provide you and your family with an unforgettable yacht charter holiday. One of our favourites this month is DALOLI, a Heesen 120, available for charter from Athens.  Accommodating up to 8 guests in 4 cabins, she is the ideal choice for families looking to explore the Ionian Sea in style. We have a great sailing itinerary, which includes stops in Kefalonia, Lefkas and Zakynthos. If you are interested in water sports, DALOLI has a host of exciting toys to keep everyone entertained for hours!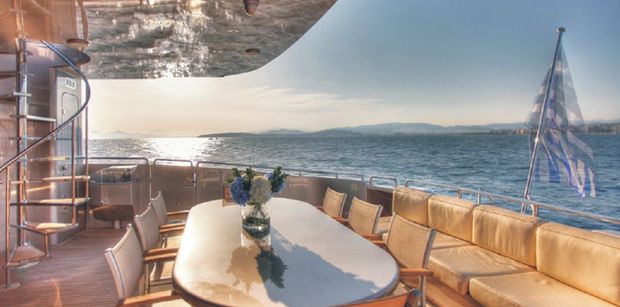 Check out our website, www.boatbookings.com, and start searching for your luxury yacht charter in Greece for this summer. We have a team of highly skilled professionals who are extremely knowledgeable in their destinations and will be able to help you bring together the yacht, the crew and all the other aspects that make your charter special.
At Boatbloggings we will keep you updated on the latest industry show releases, news and gossip in the yachting world. If you are looking for more information on yachts, charters and other yachting gossip, please become a fan and like our Facebook page to receive up to date information on our publications. Follow us on Twitter and Google Plus too.