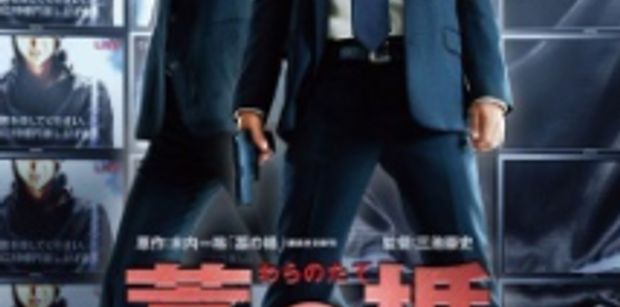 Day 6 of the world famous Cannes Film Festival sees the premiere of Takashi Miike's 'Wara No Tate,' 'Shield of Straw.' The film is set in Tokyo and evidently lives up to Takashi Miike's dark and sadistic nature with plenty of violence and gore throughout. It begins with a convicted child rapist and murderer who has recently been released from prison committing a cruel murder of an innocent young girl. Consequently the girl's wealthy and powerful grandfather, Tsutomu Yamazaki seeks immediate revenge by offering a sum of 1 billion Yen to anyone who manages to kill the prime suspect. Realising he is a dead man walking, the child killer, Kunihide Kiyomaru turns himself in to the police. As the plot thickens, five elite cops are assigned by the Tokyo Metropolitan Police Department to escort Kiyomaru back to Tokyo for his trial. A dilemma unfolds; whom can they trust, can they trust themselves? Will human nature take its course and who will reap the reward? This film by Takashi Miike pushes varying boundaries of physical and mental emotions. Many questions are asked and as the body count of the innocent rises, it becomes more and more difficult to justify the suspects' protection. This highly anticipated film will be showcased on Monday 20th at 8:30 and 22:30, 2013.
In keeping with the authentic oriental theme, why not charter the luxurious and elegant Ferretti 680 with 6 berths and an
impressive 24 cruising capacity for day charters. Her design is faultless and her interior is seductive, she is a true jewel of the Andaman Sea.
This Ferretti 680 is a top of the range luxury motor yacht that boasts enormous power and maneuverability. The 3 cabins are comprised of a VIP double cabin, 1 double cabin and 1 cabin with 2 single beds. The cabins are spacious and beautifully decorated with finely polished oak furniture and silk upholstery placed neatly around the room.
The adjoining bathrooms are classic, tasteful and kept immaculately clean. Enter the main salon to be greeted by the sprawling leather couches and plasma screen TV's.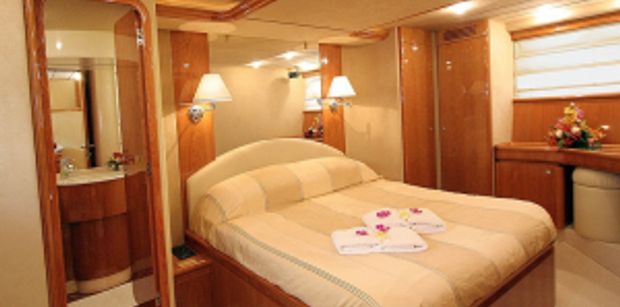 Everything on board this Ferretti luxury charter yacht is conceived to make your sailing vacation in Phuket extremely enjoyable. Charter this Ferretti 680 today!
At www.boatbookings.com, we are here to help you plan your perfect luxury yachting holiday. We have a team of highly skilled professionals who are extremely knowledgeable in their destinations and will be able to help you bring together the yacht, the crew and all the other aspects that make your charter special.