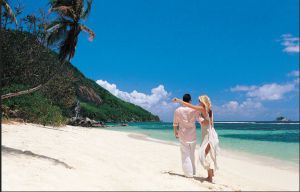 The Seychelles are an archipelago nation, consisting of 155 islands (115 Islands and 40 Islets) located 1500km off Africa in the Indian Ocean. The Seychelles are a yachting paradise, with guaranteed weather, some of the worlds finest coral reefs and deserted beaches. Whether you would like to charter a luxury monohull or catamaran, sailing is definitely the way to fully appreciate the natural beauty of the archipelago.
We would recommend starting your charter from Mahé, the largest island and home to Victoria, the main port and capital. Mahé has a 44 mile scenic coastline, which includes many secluded spots, which are perfect for anchoring, as well as over 65 white sandy beaches and coves. It is a beautiful island to discover and will leave charterers feeling lost for words. We would highly recommend a luxury honeymoon charter, due to the pure romance that the Seychelles has to offer. One of our favourite Seychelles monohulls is DEMOISELLES, a CIM 88 Crewed Sailing Yachts. She is a great choice for sailing the Seychelles, with 4 cabins, making her perfect for family charters or entertaining friends, especially with her spacious deck.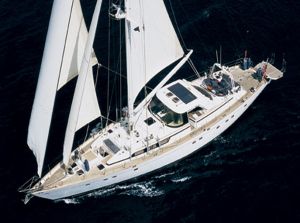 If you are looking for a destination with the X Factor, Praslin may be the island for you. Charterers will find stylish boutique hotels, the finest restaurants offering the freshest fish, mountain peeks and crystal clear waters. Therefore, Praslin has something to offer for everyone, especially as it is the halfway house between the hustle and bustle of Mahé and the tranquility and sleepiness of La Digue. I would strongly recommend Praslin as a family and child friendly destination, as the opportunities to spend time in the water are endless. The snorkeling and scuba diving is second to none, as well as offering great bird and wildlife.
We would recommend a Luxury Catamaran Charter onboard a Lagoon 450, with great accommodation for up to 10 guests. She is a bareboat charter yacht, allowing the experienced sailor endless opportunities to explore the Seychelles.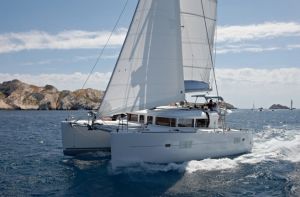 If you are looking for that picture postcard destination of pure white sandy beaches, mountainous backdrops and jade green waters, La Digue is the destination for you. Despite its beauty, it has surprisingly remained undeveloped and has remained humble to its heritage, despite the recent construction of a Casino. La Digue has a very laidback vibe to it, making her a great choice for a stopover on your yacht charter from Praslin and/or Mahé.
If you would like any additional information on organizing a luxury yacht charter in the Seychelles, please do contact us via the yachts included or send an email to [email protected]. We would be delighted to assist you with your charter search.