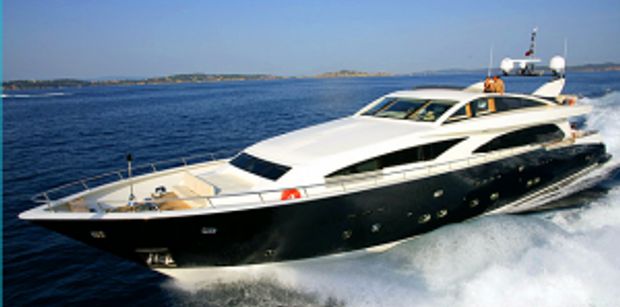 The Cannes Boat Show 2012 came to a conclusion this weekend after another successful yachting exhibition. The Vieux Port de Cannes and Port Pierre Canto played host to over 500 luxury motor yachts, sailboats and catamarans. Here at Boatbookings.com, we spent all day on Friday at both ports to visit yachts from some of the most prestigious yachting brands, such as Sunreef, Sunseeker, CRN, Baglietto and Couach.
Two of our favourite contrasting yachts on show were KADIMO'S and AQUALIBRIUM. KADIMO'S is a luxurious 37 metre Couach Motor Yacht with 5 beautiful staterooms. On board, we enjoyed the combination of dark wood and cream furnishings, as it created a sense of luxury and comfort, whilst remaining light and airy. She has a great saloon, which would be a fantastic room for entertaining friends and family. The saloon includes large windows, which provide natural light all around the yacht. Our favourite part of KADIMO'S was her top deck, which provides great space and comfort, as well as a Jacuzzi. She has a great crew of individuals from all around the world. In particular, a lovely head stewardess from South Africa, as well as an Irish chef who provides some of the best gastronomy on the water. We would not be able to recommend her highly enough for a week long charter in the Mediterranean.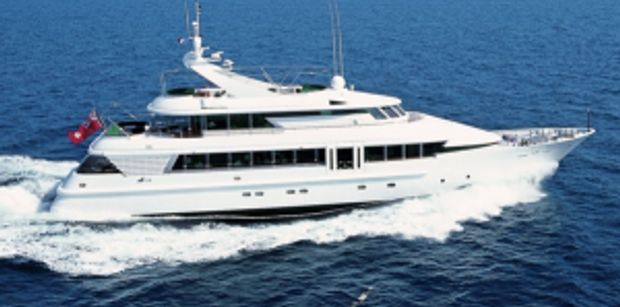 AQUALIBRIUM, contrastingly is an older yacht but equally as special. We would describe her as elegant, classy and somewhat regal. She has been kept in fantastic condition and we particularly enjoyed the touches of laurel green throughout. This CRN Ancona 40m luxury motor yacht enjoys great proportions and offers guests with the very best home comforts on the water. All of her staterooms are a great size and include the finest touches, such as luxurious linen and gold taps. She has great entertaining spaces, both internally and externally, making her a great choice for entertaining friends or family. AQUALIBRIUM has no permanent berth and is available from many ports along the French Riviera, including Monaco, Antibes and Cannes. We would love to help organise a charter of a lifetime on board AQUALIBRIUM!
The Cannes Boat Show 2012 was one of the best so far with many new products launched. For example, the Frauscher 1017 LIDO, a very elegant and modern day motorboat, which would not look out of place at the most prestigious ports on the Riviera. She can accommodate up to 10 guests and is surprisingly spacious for a 10m motor yacht. Frauscher now only produce hybrid boats, proving their innovative nature, especially providing the same performance as their petrol rivals. Her aesthetics, design, comfort and green credentials make her one to watch out for!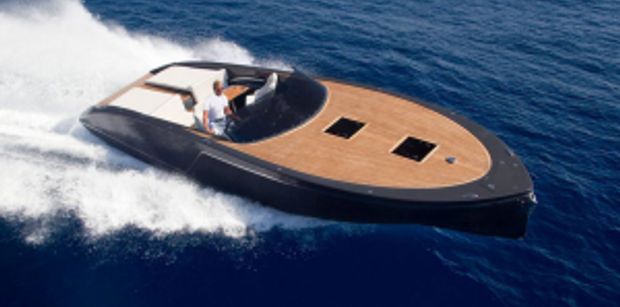 Another boat that caught our eye in the news was the Luxury MIG 675, a 22 foot vessel which runs solely on hydrogen, reaching speeds of up to 70 knots. She is constructed in Aluminium and only weighs 1300kg, despite including a bathroom and a leather/teak interior.
We now move onto the Monaco Yacht Show, one of the worlds most prestigious events in the yachting calendar. We are very excited about the products on offer so watch this space for the latest news and gossip!