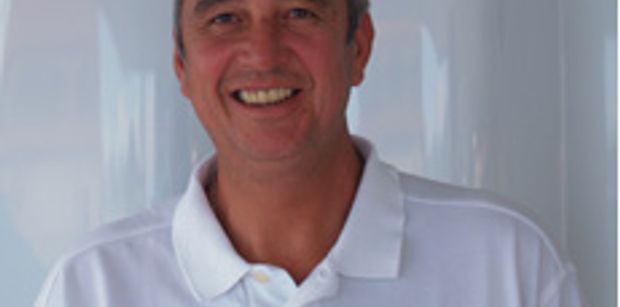 Day 1: Long Island
Long Island is known as the most scenic island in the Bahamas. Ideally our guests will arrive by private or charter plane, rather than make the crossing by yacht from Nassau. We anchor OLGA offshore from the Flying Fish Marina. It's a funny thing; we never see any other superyachts  here but many people spending big money to fly fish. This is a charming little marina, very friendly, easy to get in and out and really well protected. You see nurse sharks and other marine species found in the Exumas, and tons of turtles all the time. There is a stunning stretch of beach here.
Day 2: Eastern Jumentos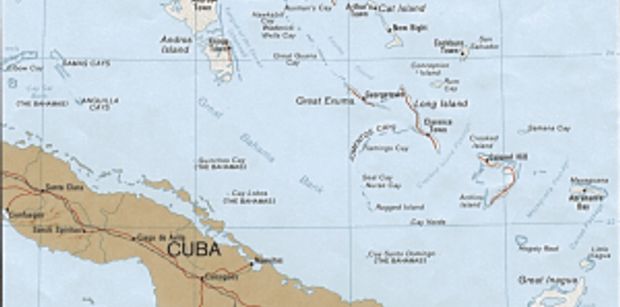 The first jump is the longest, 59 nautical miles from Long Island to the eastern point of Jumentos. Here we are only 50 or 60 miles from Cuba. The Jumento Cays are a rarely visited, beautiful group of islands rimming the southern edge of the 330-mile-long Great Bahama Bank in a hundred-mile arc. Only the southernmost island of the chain, Ragged Island, has about 40 inhabitants. There are several well-protected areas for mooring.
In the Exumas the water is shallow, but in Jumentos the water is very deep, so you can anchor very close to shore and be very well protected. There are reefs and coral heads everywhere on one side of the island and on the other the ocean floor drops from 700 feet to 7,000 feet, fantastic for fishing and diving. It's the dream for the divers and fishermen to be that close, just a few hundred yards by tender. There are marlins, turtles, groupers, hammerheads and huge lobsters. We spend the first day here, fishing and diving in the morning and water sports after lunch.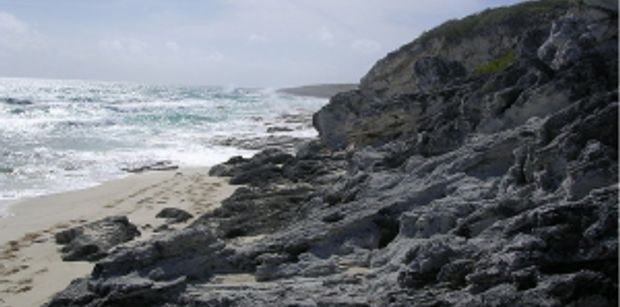 Day 3: Water  Cay                                                               It's only 20 miles to the next stop, Water Cay. Here guests are going to see the bank where you have three authentic blue holes. We anchor out in 20 feet of water and snorkel, or you can dive, and the holes are full of fish and marine life. People from Nassau now come here to pick up conchs because overfishing has left none close to Nassau. Here they are plentiful and Water Cay is also great for catching lobsters. It is easy to make our charter guests very happy here. We snorkel in the morning and catch 14 lobsters. Then we head for this pristine little beach. There is nobody here, no houses, and no yachts. Perfect for a lobster barbeque.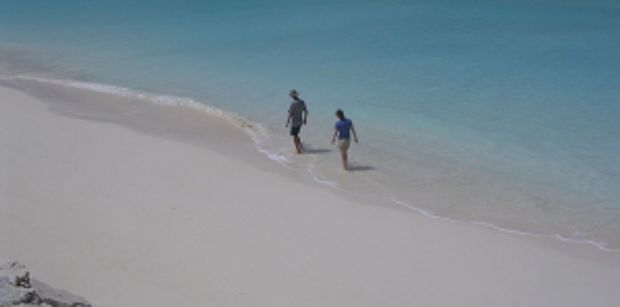 Day 4: Flamingo Cay
The next destination is just 9.5 miles and one of my favorite places. Flamingo Cay offers anchoring with total protection. Even in 20-knot winds the water in the bay is going to be flat. The island has an elevation of about 300 feet with lots of lush greenery. A powdery white sand beach rims the beautiful bay. We are all by ourselves. There is an old ferryboat sunken in seven to 12 feet of water that is great for snorkeling. It is the perfect distance to go with our guests from the beach to the boat and return to the beach. Chef Claire always makes a magnificent paella on this beach. This is also an amazing place for fishing because there are pinnacles that jut up from 7000 feet of water to just 26 feet. Here you are one hundred percent guaranteed to catch grouper and yellowtail because they like things that go up, so they live around the pinnacles. If guests want to catch really big grouper, anywhere from 30 to 80 pounds, we go out a little bit further and let the line drag down to 400 or 500 feet. We chum for yellowtail. When you know the area and know where to go the fishing is easy.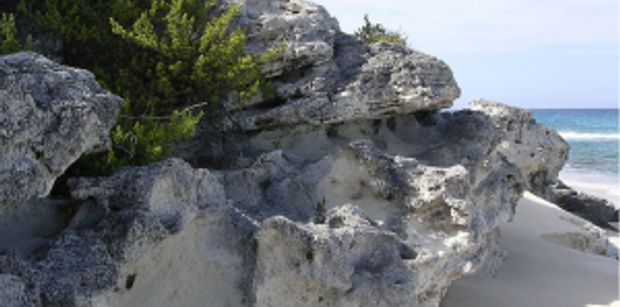 Day 5: Buena Vista
Today we cruise 28 nautical miles to another splendid spot, Buena Vista, again a well-protected area, although not as good as Flamingo because you are open to the north. We anchor in 11 feet and take the guests drift snorkeling along the wall. It takes about 45 minutes and is an ideal excursion, especially for children, because it is not tiring and islands on both sides make people feel safe. There is a small but stunning beach on the northwest side of the island. Divers enjoy the amazing reefs and coral heads and there is also a small yet marvelous beach. Nearby Nurse Cay is home to a lot of baby nurse sharks hiding in the rocks. It is really nice because the sharks are not deep and you can touch them and take pictures.
Day 6: Ragged Island
Ragged Island is part of the Jumentos Cays and Ragged Island Chain and lies about 20 miles from Buena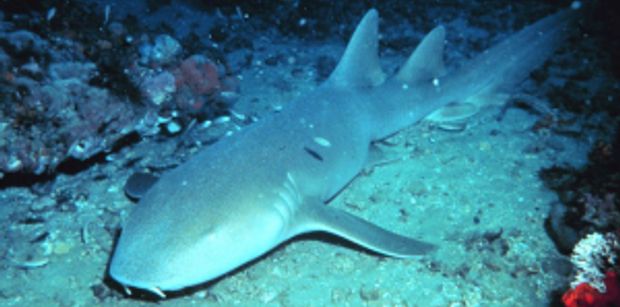 Vista. In Duncan Town, the only settlement in the entire chain, most of the inhabitants are the direct descendants of the original settlers. These islanders rely heavily on the mail boat for transportation, freight and commerce. The island is renowned for great bone fishing and there are four or five of sunken fishing boats that provide interesting snorkeling. We like to go ashore for a walking tour of the island, which is culturally unique and distinguished from Nassau and the Exumas.
Ragged Island is located on the passage between the Bahamas and Cuba where currents from the Gulf of Mexico and Caribbean flow into the Gulf Stream. The amount of marine life here is astonishing. We ride the tender for 20 minutes to reach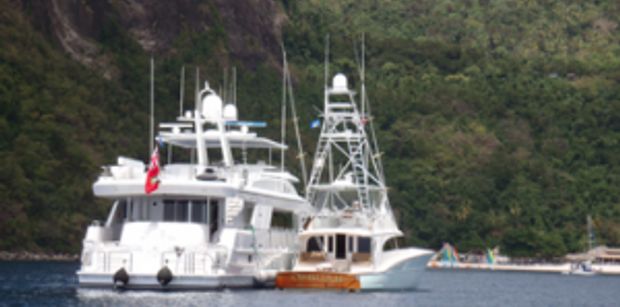 Columbus Bank. There is a six-foot deep area that is surrounded by a depth of 60 feet, which then drops off to 4,000 feet. There are thousands of fish here including spectacular jumping tuna. South of Ragged are more sensational coral heads with a delightful sandbar in the center. Magalenese Bank is another great spot for deep-sea fishing.
This is an itinerary for families and friends that want to spend quality time together. There are no shops, no restaurants, no casinos and no bars. This is an unsurpassed charter itinerary for those interested in exploring nature and an environment that has changed little since Columbus sailed these same Caribbean bays.
Charter OLGA with Captain Bernard and enjoy a rare opportunity of discovery while living in absolute luxury.
Superyacht and Luxury Yacht Charter