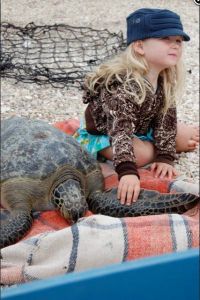 The gift of an adopted sea turtle makes a great stocking stuffer for kids, a unique gift for that hard to buy for friend, or the person who has everything. This special gift will spread feelings of good will in keeping with the true spirit of the season. Adopt a satellite-tagged sea turtle, or other endangered animal, in the name of someone you love and your loved ones will take pride in helping ensure the survival of these magnificent animals.
Sea turtles have been on the earth for more than 300 million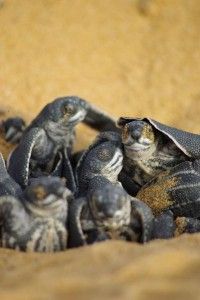 years, but now face conditions that threaten their existence like never before because of man's activities. Adopting a sea turtle helps fund research into caring for and protecting these magnificent creatures by supporting Sea Turtle.org and its partners in tracking their movements and behavior.
When you adopt a satellite-tagged animal, you can track their movements through the Sea Turtle.org website.  This nonprofit and their partners have fitted more than 400 animals from 100 projects around the world with high-tech data transmitters that will relay information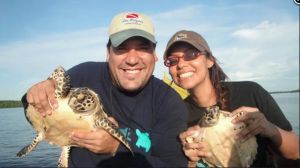 about their location via satellite. Tracking their movements helps researchers to better understand animal behavior and improve laws and regulations that protect sea turtles and other endangered species. Visit the wildlife adoption web page to find out which tracked animals are available for adoption.
To ensure delivery by Christmas, submit orders by Friday, 16th December for US deliveries and Saturday, 10th December for deliveries outside the US.
Be an environmentally savvy yachtsman. Follow this informative link to learn about Green Chartering for Low Carbon Emissions.
Here is a useful site to explore Luxury Yacht Charter Worldwide.