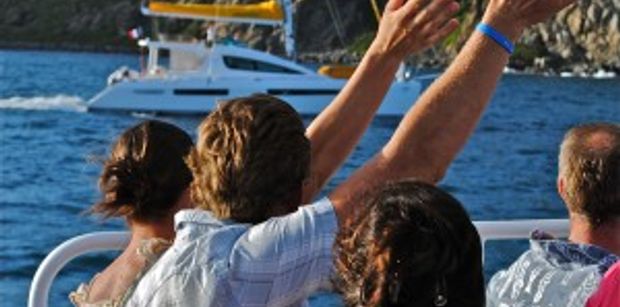 The Charter Yacht Society of the BVI hosted the 30th Annual BVI Charter Yacht Show, November 8-11.  There were many wonderful events organized for attendees that culminated with a gala Farewell Dinner for all charter brokers and yacht crews at the Scrub Island Resort, Spa and Marina.  Highlighting the event was the Best in Show awards ceremony,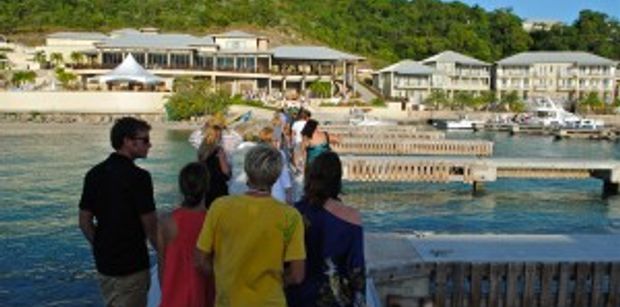 which took place following cocktails and a sumptuous buffet dinner.
This beautiful, sunny evening saw several yachts set sail over to Scrub Island, while other attendees were transported by complimentary ferry from the dock in Roadtown, Tortola.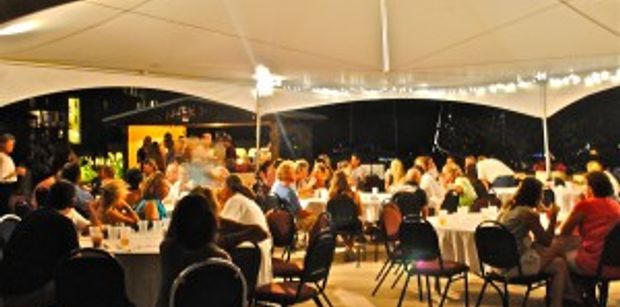 Scrub Island is located about three miles offshore from the Tortola airport. The development opened in 2010 and offers rental and residential vacation properties with docking and resort facilities on site including two restaurants, retail shops and a first class spa.
This year Sol petroleum, providers of fuel for the majority of marinas in the BVI,
provided some of the prizes for winners in five different categories. Prizes included two round trip tickets from Beef Island, Tortola to San Juan, Puerto Rico. The panel of judges, comprised of anonymous charter brokers, viewed seventy participating yachts and met their crews in order to submit their votes in each category.  After the votes were tallied the winners were: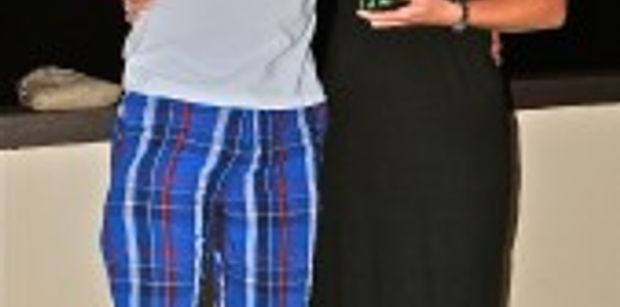 Best in Show
First Place: AVALON
Second Place: AKASHA
Best Multihull Over 51 Feet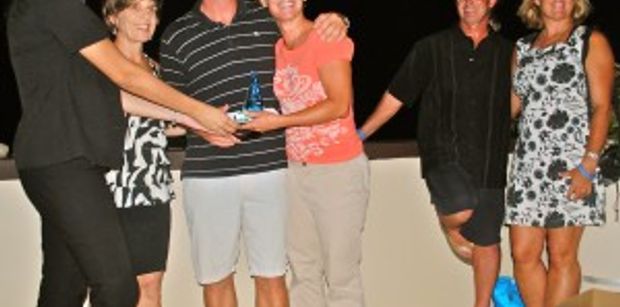 First Place: CATSY
Second Place: FELICIA
Best Multihull 50 Feet and Under
First Place: NUTMEG
Second Place: DREAMING ON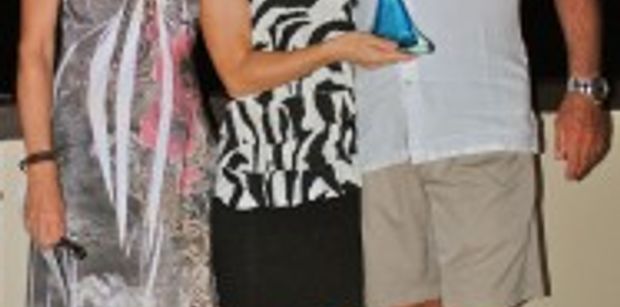 Best Monohull
First Place: TAKAPUNA
Second Place: BLUE PASSION
Best Motor Yacht
First Place: FREEDOM
Second Place: OBSESSION
The Charter Yacht Show is the largest of its kind in the Virgin Islands and is an important annual event that provides an opportunity for charter industry professionals to develop a personal knowledge of yachts and relationship with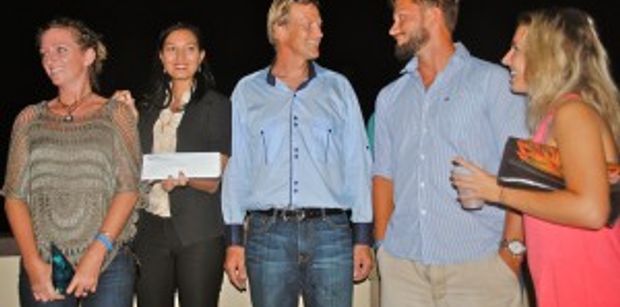 crews.  BVI yacht charters contribute more than $35 million dollars in revenue annually from the many
charter guests who enjoy this exquisite cruising region.
Follow these links for information about BVI yacht charter:
Tortola Yacht Charter and Beach Guide