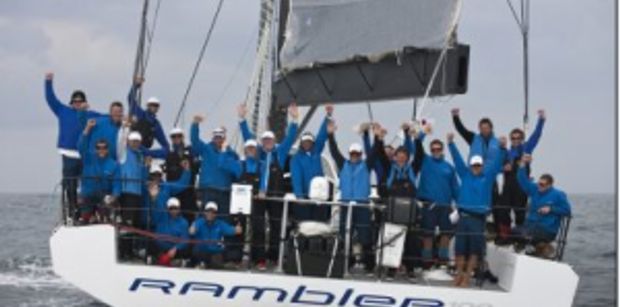 On Sunday, 10 July, at 16h 08m UTC, Rambler 100 was the first yacht to cross the finish line of the Transatlantic Race 2011. The elapsed time for Rambler 100 was six days, 22 hours, eight minutes and two seconds, setting a new record for the 2,975 nautical mile course from Newport, R.I., to Lizard Point, South Cornwall, U.K.
PUMA's Mar Mostro crossed the finish line at The Lizard at 05:40 UTC on July 11, and once calculations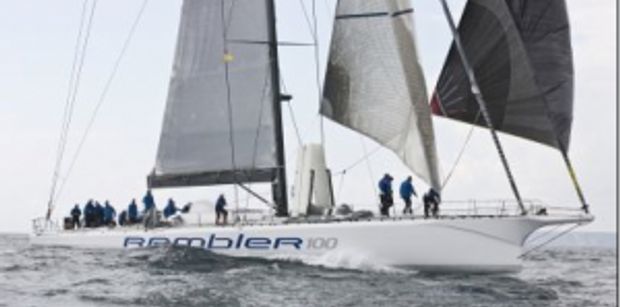 proved that none of the 24 yachts still racing could beat them on handicap, PUMA's Mar Mostro was declared winner of IRC Class One and IRC Overall for the Transatlantic Race 2011.  Slightly more than 24 hours the next yacht crossed the finish line. Zaraffa, Phaedo and Jazz all finished to claim victory in their respective classes.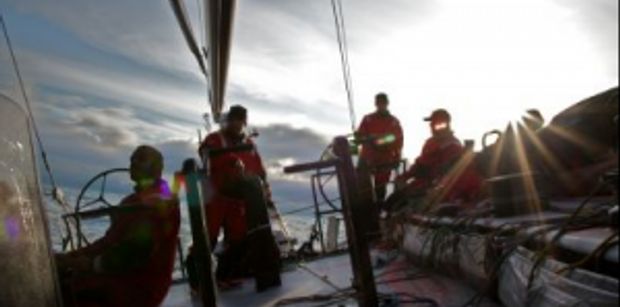 On July 15, more than a dozen yachts completed the race, providing some dramatic close encounters in a dash to the finish.  From IRC Class One, which took the final start of the Transatlantic Race 2011 on July 3, Beau Geste was followed eight minutes later by Vanquish, and 13 minutes later the grand ketch Sojana completed the race.
In IRC Class Two, Varuna was first over the line with a three minute lead, but Shakti won the duel on corrected time to claim second in class.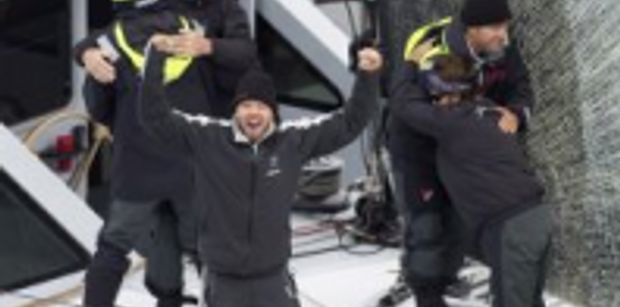 Prodigy, owned by Chris Frost of Durban, SA, was to finish less than an hour later to take fourth place overall.
In IRC Class Three, Ambersail finished second followed by Scho-ka-kola, however, neither yacht placed on corrected time. The youth team on Norddeutsche Vermogen Hamburg and Snow Lion placed second and third in the division, respectively.
In IRC Class Four line honors went to the oldest yacht in the race, Nordwind, the 86' yawl skippered by Hans Albrecht of Germany. While Carina was well ahead of British Soldier on corrected time, the two yachts had been sailing within touching distance of each other throughout the final night.  British Soldier won the race to the line by less than a minute, an astounding finish after nearly three weeks at sea, and while Carina looked likely to win on corrected time, their hopes were dashed by Dawn Star, co-skippered by Bill Hubbard and his son Will Hubbard, both from New York, N.Y., that claimed the class victory by less than an hour.
The Transatlantic Race 2011 is part of the Atlantic Ocean Racing Series (AORS), which includes the Pineapple Cup – Montego Bay Race, RORC Caribbean 600, Annapolis to Newport Race, Rolex Fastnet Race, Biscay Race and the Rolex Middle Sea Race. The next race is the Rolex Fastnet, which will commence on August 14, 2011.
Here are some informative links about this and other important racing events and yachting opportunities:
Racing and Spectator Charter Yachts
Upcoming Yachting Events, Regattas and Boat Show Dates Worldwide