Raja Ampat Eight Day Crewed Yacht Itinerary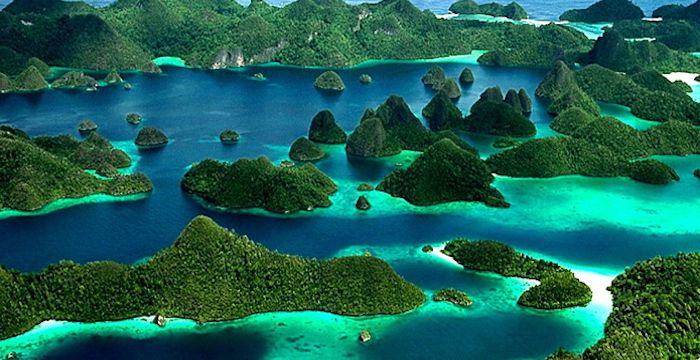 Raja Ampat Luxury Crewed Yacht Itinerary - 8 Days of Water Sports and Stunning Scenery
Overview | Day One - Sorong| Day Two - Misool | Day Three - Kawe | Day Four - Wayag | Day Five - Waigeo | Day Six - Waisai | Day Seven - Jarief | Day Eight - Sarong
Overview
Fantastic food, stunning scenery and exciting water sports await you in Raja Ampat, on board your fantastic charter yacht. Your crew will be more than happy to cook you up a treat in between stints of swimming in the sea, searching out rare wildlife and immersing yourself in Indonesian culture. Whether you follow this eight day itinerary exactly or simply use it to inspire an adventure of your own, Raja Ampat awaits.
The best time to charter in this area is from November to April. If your free time doesn't quite fit in, a charter in Komodo could be for you!
Day One – Sorong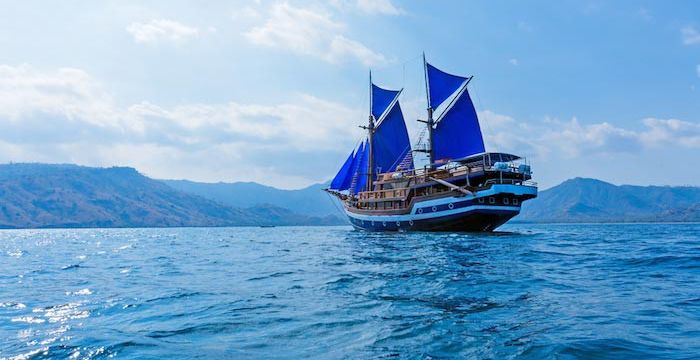 Having arrived in the luscious and exotic Indonesia you'll be introduced to your crew and your home for the next seven days. Setting a course for Misool, you'll get your first taste of the amazing cuisine here in Asia, prepared expertly by your chef and enjoyed al fresco on the yacht's spacious aft deck. Cool off from the afternoon sun with a dip in the sparkling ocean and get to grips with the water toys available such as kayaks and sea bobs.
Day Two – Misool and Diving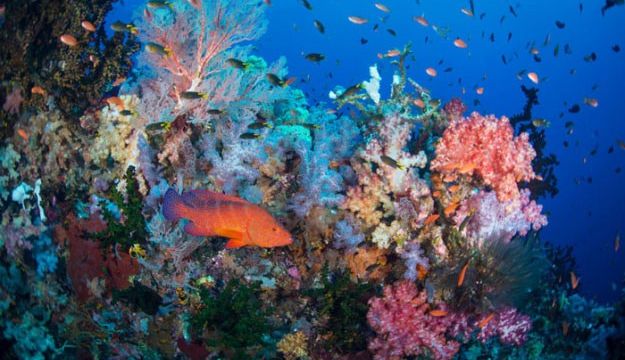 Waking up anchored off Misool, take the time for a relaxed breakfast on board your vessel. Afterwards, pull on your snorkeling gear and grab a GoPro to explore the Tolomol cave, formed with impressive stalactites which you'll need to navigate to find the hidden lake, surrounded by towering emerald trees and filtered sunlight. You've only been here two days, but you've found a sight that's hard to beat.
Day Three – Nature Spotting in Kawe and Sayang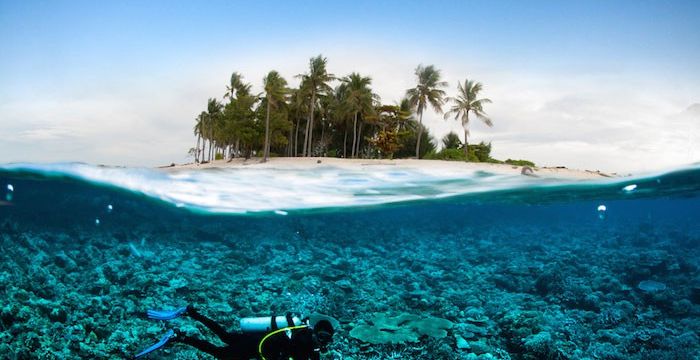 Sayang boasts one of the region's largest Green Turtle populations and therefore is an incredible place to take a dive or just a snorkel before lunch. The area is also superb for water sports, as you can whip along on a wakeboard with the most stunning of backdrops – dotted islands formed as soaring stacks and mountains.
Day Four – Trekking in Wayag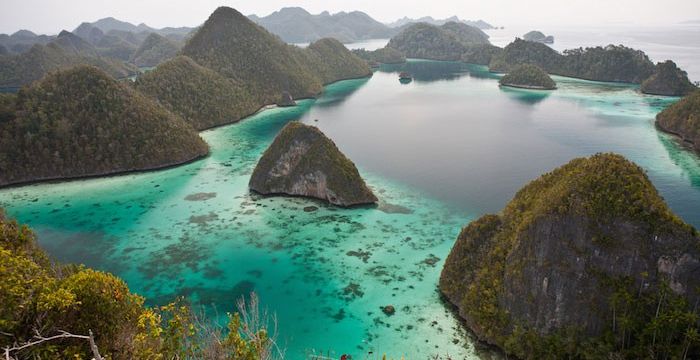 For an outstanding view of the tropical landscape you're cruising in, climb one of the towering mountains and look back to your luxurious anchored yacht, the colourful waters and the beautiful forests. For afternoon entertainment, more diving is in order as the Wayag Islands are home to some exquisite submarine life with hard corals and sponges providing homes for shimmering reef fish. 
Day Five – Waigeo Island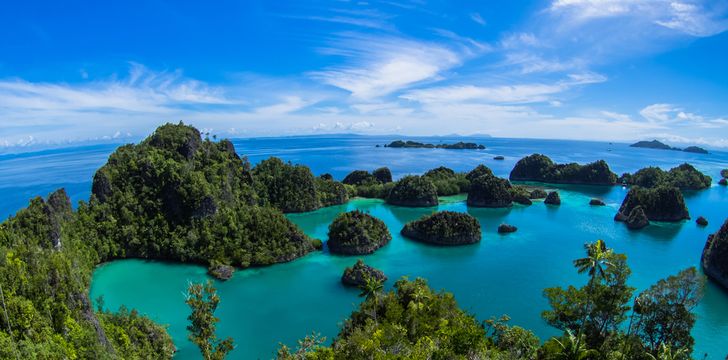 Waigeo is the place to come if you're looking for 'The Passage'. With limestone cliffs rising above you on both sides and a salt water river running beneath the sea's surface, it's a truly magical destination. Epaulette sharks and rare crustaceans inhabit this straight, not to mention pearls farmed by the Waigeo inhabitants.
Day Six – Find the Red Bird of Paradise at Arborek Village, Waisai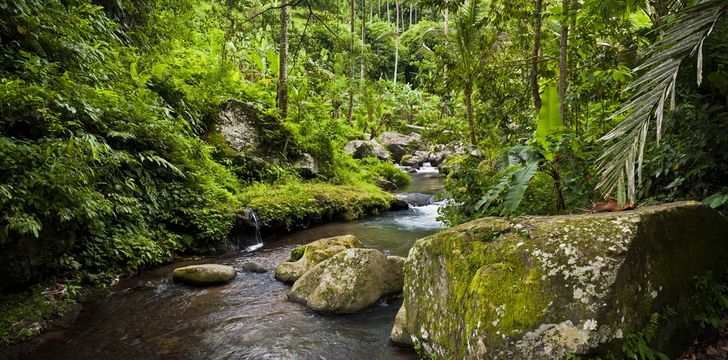 The 'Cenderawasih', or Bird of Paradise, has four species: the Greater, the Lesser, the Wilson's and the Red. The Red Bird of paradise fascinated famous naturalist Alfred Russell Wallace and those wanting to follow in his footsteps for a glimpse of this bird in the wild can take a pre-morning trek in search of its mystery and its unique dance. The Asai culture, which inhabits the Arborek Village, should be experienced with an evening stroll after a day of swimming, sunbathing and catching up on a snooze from your early morning exploits.
Day Seven – Jerief Island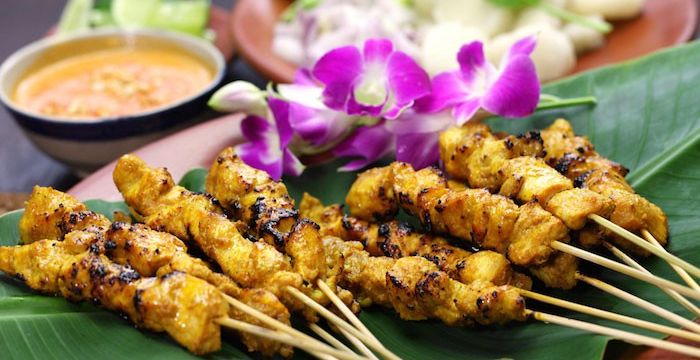 To make your way back towards Sorong, your vessel will head to Jerief Island for your penultimate day aboard. Here you can dive down and explore the Japanese Bomber found at the depths of the glistening ocean which has become an extraordinary dwelling for all sorts of underwater life. Relax in the evening and make the most of your last night on board, perhaps with a brand new culinary creation or one of your favourites from a previous meal. Your crew will be on hand to make this a memorable send off.
Day Eight – Return to Sarong
Arriving in Sarong, there's time for a selfie with the skipper and a drink with the crew before disembarking. If eight days simply isn't enough for you, you can turn this trip into a ten day adventure, carrying on south to Kofiau Island on your seventh day.
If the cultural adventure around Raja Ampat has taken your fancy, simply fill out the form below to start planning your trip to Indonesia today!
Other Articles of Interest
Charter destinations