Komodo Seven Day Crewed Yacht Itinerary
Komodo Luxury Crewed Yacht Itinerary - A Seven Day Adventure
Overview | Day One - Labuan Bajo | Day Two - Tatawa | Day Three - Batu Bolong | Day Four - Komodo | Day Five - Padar | Day Six - South Rinca | Day Seven - North Rinca
Overview
Both the large and the small islands of the Komodo area offer amazing places to take your crewed yacht. Pink beaches, exciting water sports and, of course, dragons await your visit. The best time to visit Komodo for a charter is from May to October, so if your free dates don't fall quite right, a charter in Raja Ampat might be the better option.
Day One – Embark at Labuan Bajo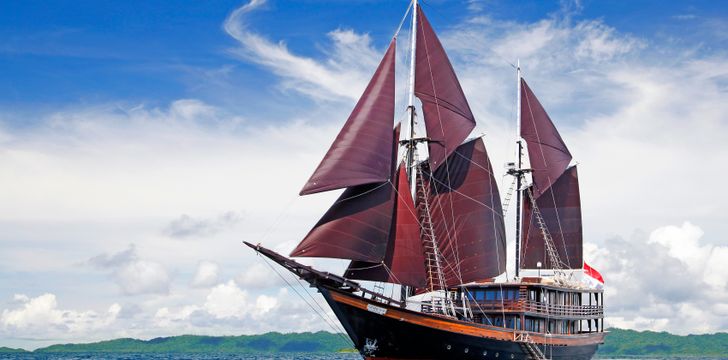 Arriving in Indonesia, take a domestic flight to the small market village of Labuan Bajo where you can board your yacht and meet your friendly crew, who'll do all they can for the next seven days to ensure an exceptional charter. The afternoon provides an opportunity to get used to any water toys at your disposal you might not be familiar with – the crew will be all too happy to dive in and help!
Day Two – Salayor to Tatawa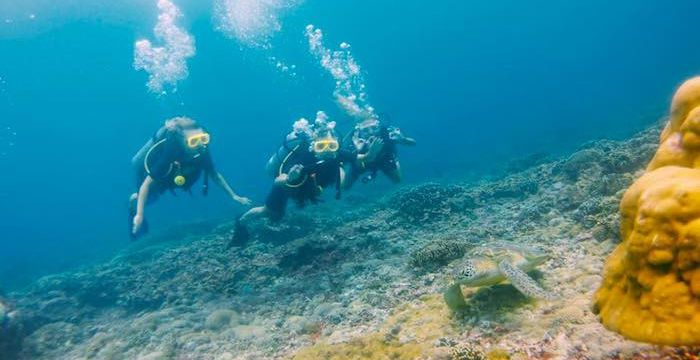 Having spent the night at Salayor, a morning sail takes you to the uninhabited island of Tatawa where you can leisurely enjoy a late breakfast. For the afternoon, you have the choice of whether to explore your surroundings by sea or by land. Whether you pull on your diving gear to get up close and personal to the untouched marine life beneath you, or you take a ramble on shore, your second day in Indonesia will be both relaxing and fascinating.
Day Three – Pantai Merah at Batu Bolong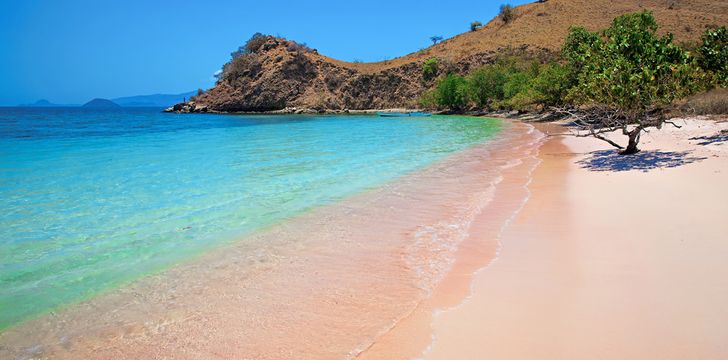 Just east of Komodo Island lays Batu Bolong, the perfect location for a chilled out third day aboard. You'll already have fallen in love with your chef's cooking just two days in and today is another chance to try something new and exciting for lunch. Afterwards, use one of your yacht's sun filled decks to listen to music, read a book and watch the world go by. In the evening, head to Pantai Merah, the sparkling pink beach nearby, for a picturesque barbecue.
Day Four – Komodo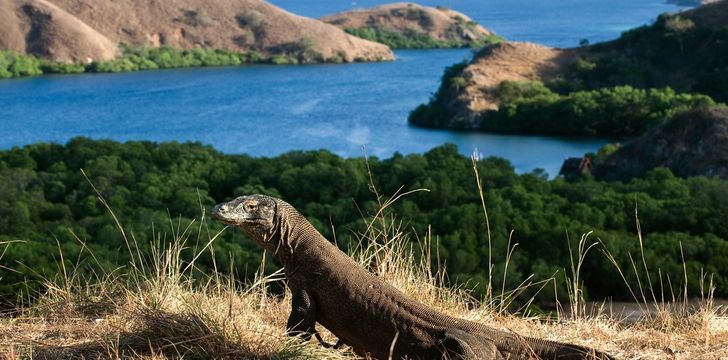 The big event – Komodo! In their natural habitat, here in the National Park, the world's largest lizards, the Komodo Dragons, are truly breathtaking. Up to three metres long they crawl the island's floor, littered with rare plants and flowers, while wild monkeys bounce around above you. The waters here are also filled with fish that your crew can catch and have ready for you, fresh as can be, when you return.
Day Five – Jet Skiing at Padar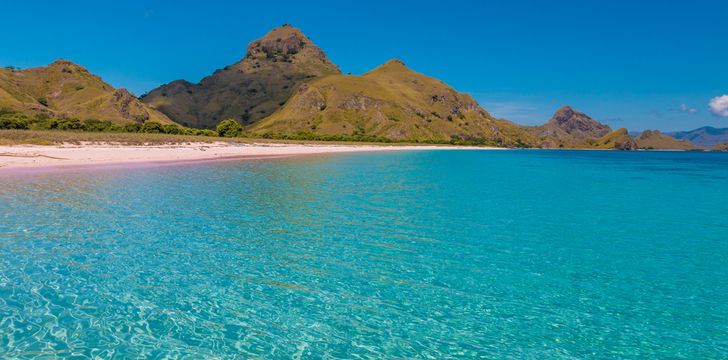 There are plenty of hiking opportunities on Padar, the third largest island in the National Park. You may spot a wild boar as you climb up to a view point to look back at your imposing yacht and admire the bright white beaches around you. Padar also offers an exhilarating jet ski tour around the island which allows you to pass all the most beautiful features at high speed.
Day Six – South Rinca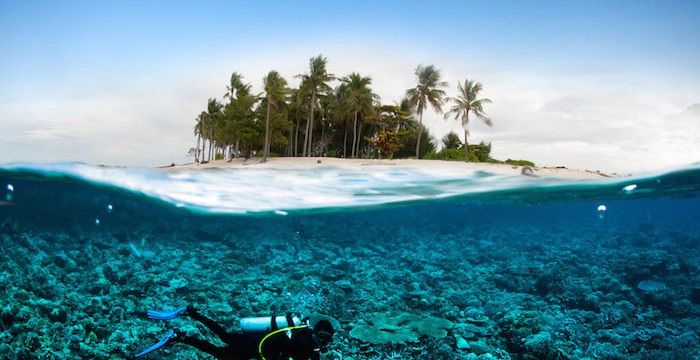 Over the last couple of days you've seen the best that Komodo has to offer above sea level, so it's about time you took another dive beneath it. Take a guide to point out spider crabs, frog fishes and other unusual creatures that live on the seabed. If diving right down to the bottom isn't your game, this is still a fantastic location for kayaking and snorkeling.
Day Seven – North Rinca
Your final day will finish back in Labuan Bajo, but before that there's still time for a day filled with water sports and adventure. If you haven't already, make sure you get on the paddleboard before you leave as it's not only amazing fun but also incredibly good for you! There are also plenty of walks and beaches to explore here at North Rinca.
If you can't wait to find the dragons at Komodo, simply fill out the form below and let us start planning your charter in Komodo today!
Other Articles of Interest
Charter destinations