Ibiza Crewed Motor Yacht Charter Guide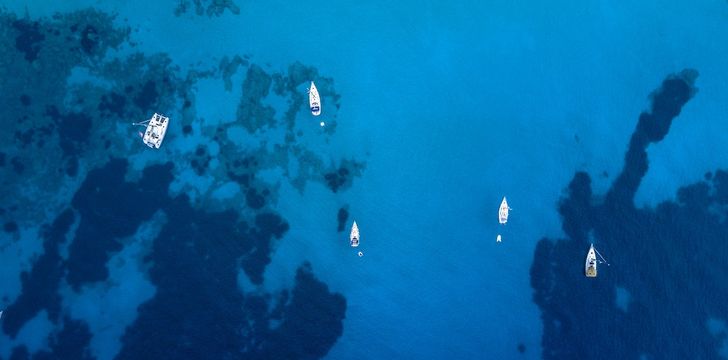 Chartering a Luxury Crewed Yacht in Ibiza
The contrast between Ibiza's rocky cliff faces and crystal clear water has made the "White Island" one of the most stunning destinations in the Western Mediterranean. When you explore the area on your Luxury Crewed Motor Yacht, you can see all of the hot spots, enjoy water sports and sample the local cuisine, being pampered by your crew throughout the journey. With a spectacular range of motor yachts between 25 to 50m (75 to 150 Feet), we know the best yachts to host your family and friends for your summer yacht charter in the Balearics.
See our Ibiza Charter Yachts 7 Day Ibiza Crewed Motor Yacht Itinerary
---
About Ibiza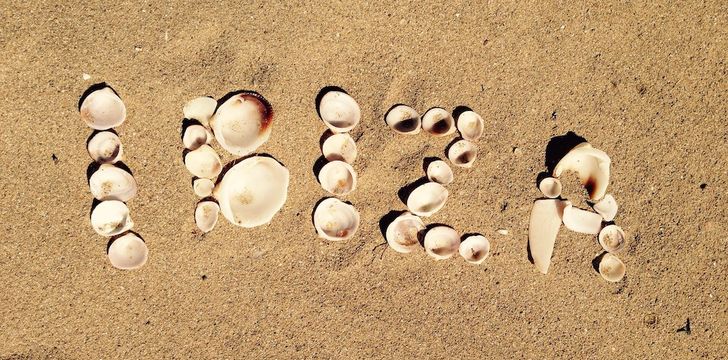 Ibiza is more popular than ever and one of the most talked about yachting destinations in the world. Whether you are anchoring in one of the island's countless coves, dining in a luxurious beach club or partying in Pacha, Ibiza has something for the whole family.
Ibiza is the third largest island in the Balearic chain, behind the popular islands of Mallorca and Menorca. Despite its size, Ibiza has so much to offer that you will want to keep coming back year after year. Not to forget, you are on the doorstep to Formentera, which is one of the most tranquil destinations in the world.
---
Crewed Ibiza Yacht Charters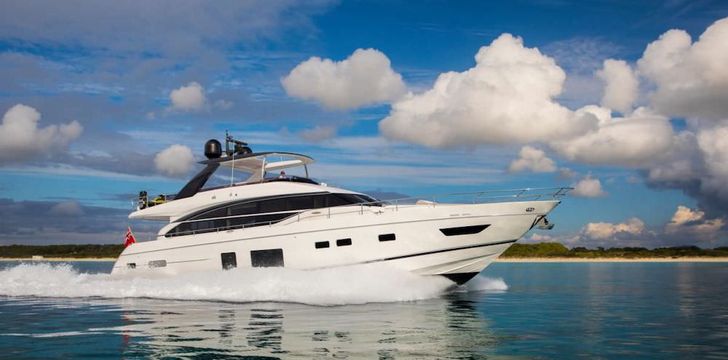 Ibiza is ideal for chartering a crewed motor yacht and is home to some of the best charter yachts in the Mediterranean. Whether you are looking for an exciting Van Dutch day charter yacht to go to Formentera, a fully crewed Sunseeker Motor Yacht to discover the whole island or a Luxury Super Yacht, Ibiza has it all. Embark your chosen yacht in VIP Marina Ibiza, one of the most luxurious marinas in the world and discover everything that the Balearics have to offer.
---
Berthing in Ibiza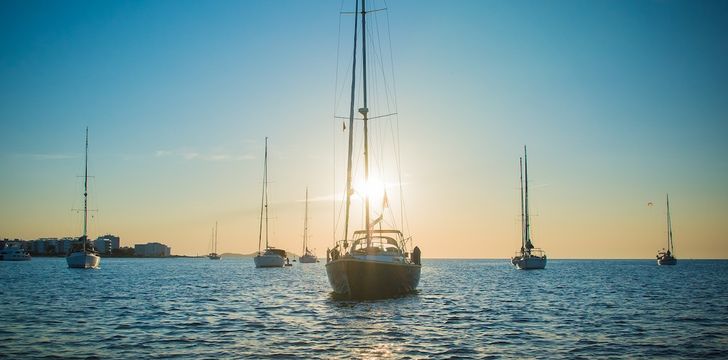 Ibiza is renowned for its hedonistic lifestyle and nightlife. Your chosen destination at the end of each day is therefore a very important part to your charter in the Balearics. If you want to visit Ibiza Town and go to Pacha or one of the clubs in Playa D'En Bossa, we'd recommend spending the night in Marina Botafoch or Marina Ibiza. Securing a berth is best done well in advance, so it is always recommendable to book your charter at least 3-6 months in advance. If you want to experience sunset on Formentera, spend the evening at anchor and discover one of the many beach clubs.
---
An Insight into Formentera and Ibiza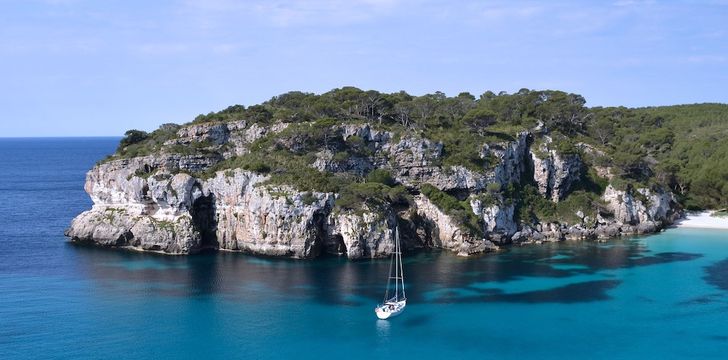 In 1972, Juan and Andrea decided to open their eponymous restaurant and haven't looked back since. Serving up phenomenal paella and stunning seafood, Juan y Andrea is a taste sensation. Located near the sea-bar that connects the islands of Espalmador and Formentera, there are few locations as paradisiacal in all of the Balearic Islands. This is the Club 55 St Tropez of Ibiza!
---
Beso Beach Formentera
A combination of Spanish and Basque cuisine, Beso Beach offers dishes created from the very best local produce. Situated on the shores of Formentera, the refreshing breeze and sound of the Mediterranean will have you believing you're dining in a floating restaurant. The dedicated Beso Team will ensure you have an unforgettable evening in their stunning beach restaurant.
---
Es Xarcu Ibiza
Located on Cala Jondal, Ex Xarcu is a true advocate to Ibiza's close ties with its origins, traditions and culture. The stunning bay is a beautiful anchorage and the perfect place to enjoy paddle boarding before a long lunch. Presenting the freshest fish and seafood cooked just the way you like it, Es Xarcu is a must visit when cruising past Es Vedra on route to Formentera.
---
Blue Marlin Ibiza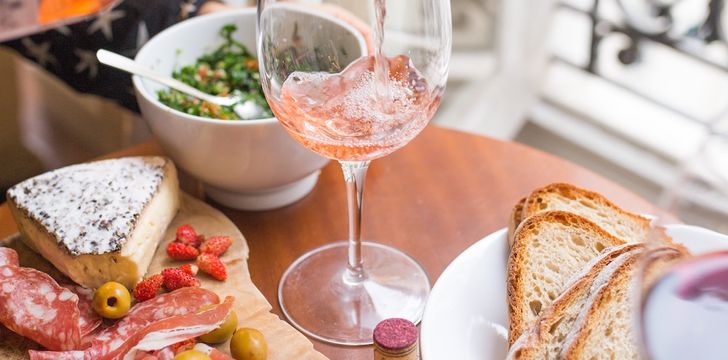 Just passed Es Xarcu, Blue Marlin is the archetypal Ibiza Beach Club. With a heavy emphasis on organic produce, Chef Christian Dintl uses his Michellin training to produce spectacular summer treats. You will sample Mediterranean classics without over-indulging - nothing will prevent you from dancing the night away! 
---
Amante Beach Club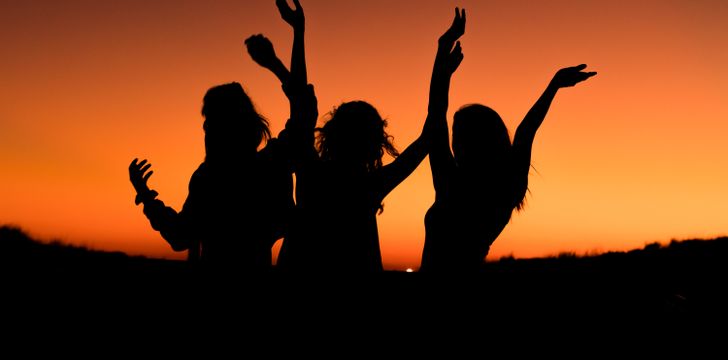 Amante Beach Club Ibiza offers a variety of superb events all set in its unique, idyllic environment. Enjoy late night movie nights and sunrise yoga sessions. The sound of the gentle waves splashing against the nearby rock cliffs is naturally soothing while the restaurant dishes up produce grown in their own organic garden. This is not to be missed!
---
Lío Ibiza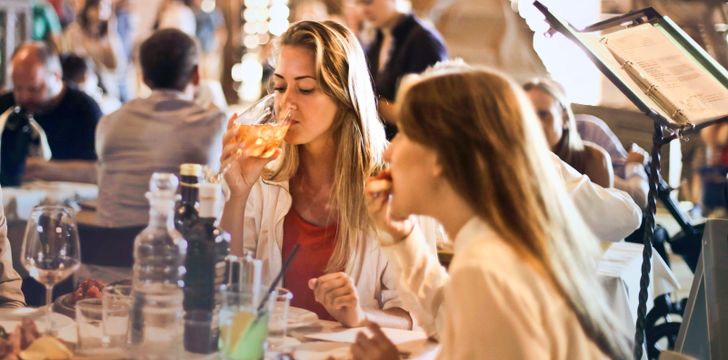 The Pacha owned restaurant, cabaret show and nightclub is ideally located next to your luxury motor yacht in Marina Ibiza, just a short walk away from the legendary Pacha nightclub. Expect stunning views over Ibiza Town, high flying acrobats, the hottest DJs and gourmet treats to match. Lío provides guests with a truly unforgettable experience in every way. 
---
Pacha Ibiza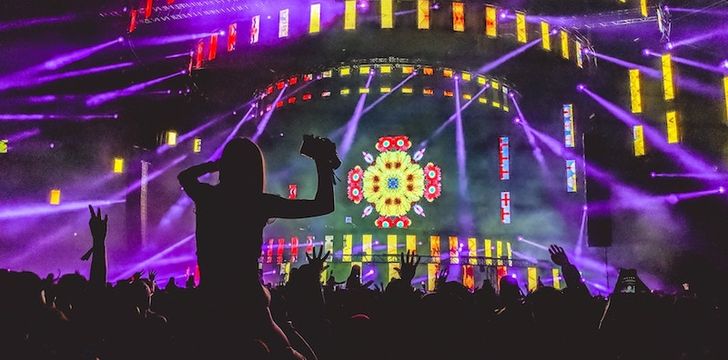 The hotspot for international DJs, house music and never ending festivities, Pacha is a labyrinth of dancefloors all topped off by a quality roof terrace, serving the finest cocktails. Expect to see Steve Aoki's Playhouse and F Me I'm Famous by David Guetta - both events are adored and never to be forgotten. If you fancy a throwback, the 80's and 90's "Sweet Pacha" venue is right next to the restaurant. 
---
Ushuaia Beach Hotel Ibiza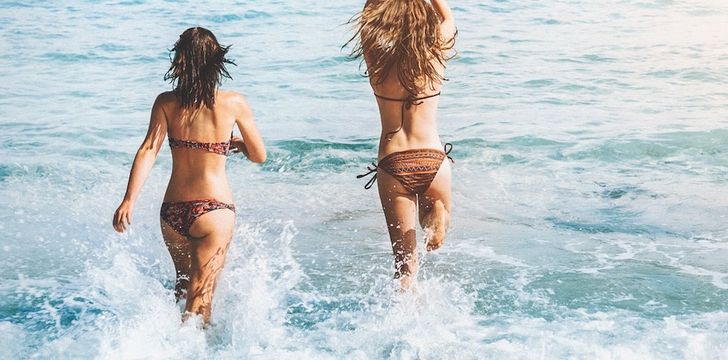 With both beach and pool venues, as well as live DJ sets from the best in the business, everyone's a VIP at Ushuaia Beach Hotel. Come summertime, this 24/7 luxury club hosts the Balearic's most incredible fiestas. Explore, relax and discover Formentera each day on your motor yacht and stay in one of the many stage view suites to take in the best performances from Avicii, Martin Garrix and David Guetta each evening.
Ibiza Crewed Yachts Ibiza Yacht Charter Guide
Other Articles of Interest
Charter destinations