Which Catamaran Charter: Crewed, Bareboat or Skippered?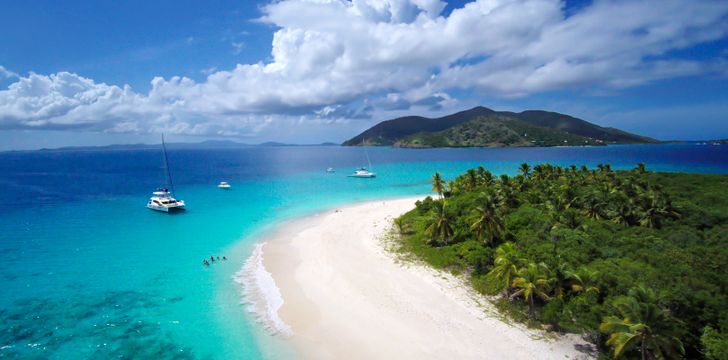 Choosing between a Crewed, Bareboat, or 'Bareboat with Skipper' Catamaran
You've decided that a catamaran charter is right for your next vacation. Congratulations! You no doubt have chosen a catamaran because of the comfort, easy access to the water, privacy, and amazing living and lounging spaces that they offer.
But you still have a fundamental decision to make before you book your charter: do you want a crewed catamaran, a bareboat catamaran, or a 'bareboat with skipper', which is a hybrid between the two? This guide will help you through the decision to help you find the right boat for you.
---
Crewed Catamarans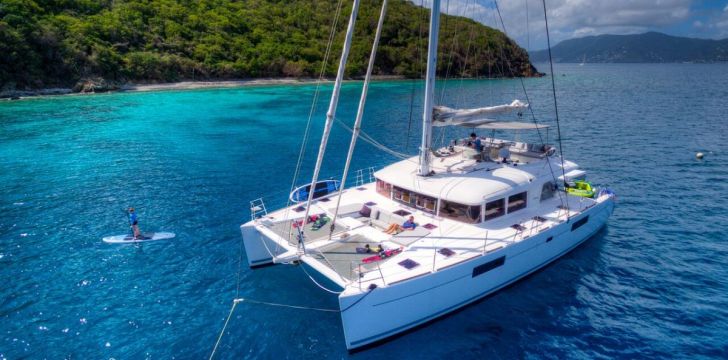 Crewed catamarans come with a crew that essentially lives on the cat and their entire livelihoods focus on giving you the best charter experience possible. On a catamaran, typically the crew will be a couple where one is the captain and the other is the chef and host(ess). They work very closely together. Menus and itineraries are planned to meet your specific needs. The captain will do all of the sailing and navigating, as well as managing watersports such as waterskiing and paddleboarding. Many crew members also have skills they will share with you if interested, such as nature walks, playing the guitar, or early morning yoga. And of course, they will help you plan out your day to make the best use of your time on the boat, getting you to the best snorkeling spots and beaches, and perfectly situating you for a gorgeous sunset (with drinks and snacks, of course).
If you like to sail, the captain will normally teach you the ropes, go over the charts and instruments, and let you sail as much as you like!
Key benefits of Crewed Catamarans:
Luxury service delivered on a personal level
Gourmet meals prepared specifically for your tastes
Your crew will recommend your itinerary and do all of the sailing, mooring and provisioning for you
No hassles, everything is taken care of for you - they even make your bed and do the dishes!
---
Bareboat Catamarans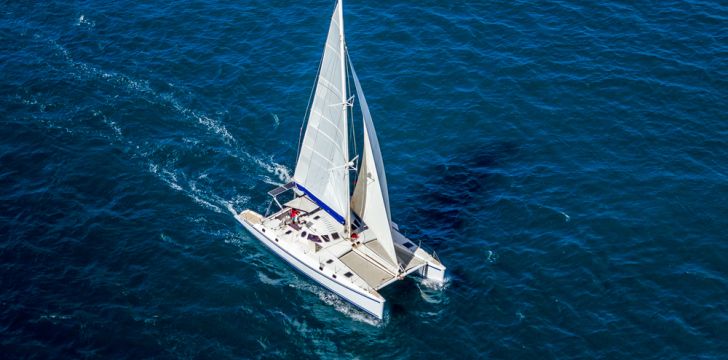 If you can sail and are someone who wants to do it yourself, Bareboating is for you. When you charter a bareboat catamaran, you essentially rent the boat just like you rent a car. The rest is up to you: planning your itinerary, provisioning, cooking, cleaning, and of course sailing! There is no greater freedom than a bareboat catamaran charter where you can go anywhere you want, any time you like and do anything you like (that's legal of course).
Key benefits of Bareboat Catamarans
Total freedom for your entire holiday!
Privacy: only members of your party are on your boat
Lower cost than crewed
The thrill and satisfaction of doing everything yourself
See our Top Bareboat Catamarans
---
Skippered Catamarans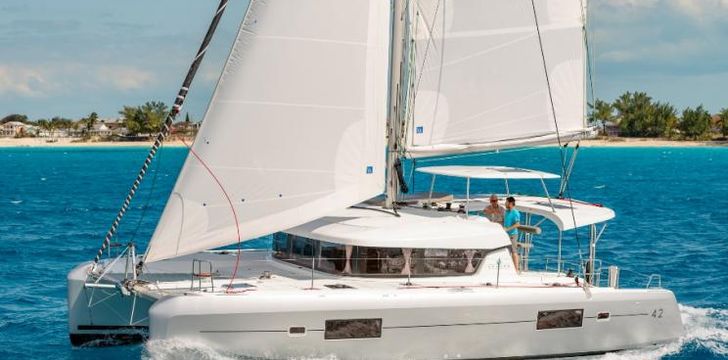 If you like the freedom of a bareboat, but don't have the experience or confidence to charter the catamaran on your own, consider chartering a bareboat and then adding a skipper. For many, this option is the best of both worlds. The boat is yours for the duration of the charter, you can sail it as much as you want, but you have an experienced skipper to help chart the itinerary, navigate you into port, and generally keep you out of trouble.
You also have an expert on the region who will point out things you would never find on your own, and give you insight into the culture and sailing area. Note, the skipper will not cook, clean, or take care of your daily tasks, he or she is there entirely to do the sailing and navigating. Your skipper will also need to have a cabin to themselves, so don't fill up all the cabins if you want a skipper along.
Key benefits of 'Bareboat with Skipper' Catamaran Charters
An expert to take responsibility for sailing and navigating
No need to get or renew your skipper's license
Much lower cost than a fully crewed charter
Skippers free up your time so you can relax and enjoy the vacation
You can get comfortable with the boat and sailing area at your own pace
Local knowledge always available
Choosing the right charter for your party
We recommend that you debate with your family or party what type of charter (and the related price) is best for everyone.
If you're all experienced sailors, go for a bareboat so that you gain the satisfaction of doing it all yourselves. If you want a luxury holiday with extraordinary food and all the latest water toys, think about a crewed catamaran, you won't regret it. And if you would like a bareboat but are not quite ready for all the responsibility, consider chartering a bareboat and adding a skipper.
---
Our Top Rated (4 and 5 Star) catamarans
We've listed below a good worldwide selection of catamarans that have been rated 4 or 5 stars by our clients. You can sort by crewed or bareboat, if you would like a skippered charter just search for the best bareboat, make sure there are enough cabins for your skipper and your party, and then let us know you'd like a skipper and we will arrange a great one for you!
Take a look at the catamarans that fit your destination, configuration and budget, or simply contact us for a personalized proposal. We'd love to put you on the perfect cat for your party!
Other Articles of Interest
Charter destinations