Miami and Biscayne Bay Yacht Charter Itinerary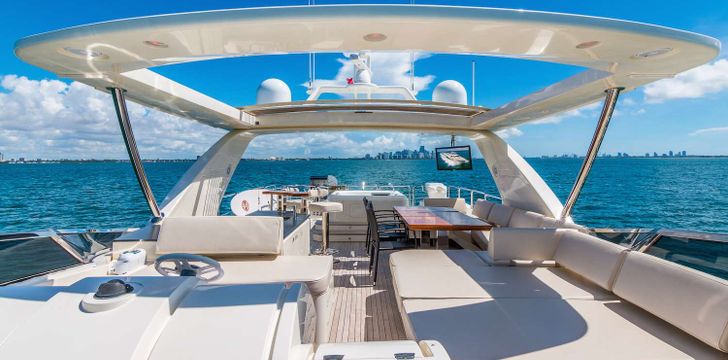 4 Day Miami Luxury Yacht Charter Itinerary - Discover South Beach, Biscayne Bay and Coconut Grove
Miami Beach and South Beach | Biscayne Bay | Coconut Grove | Miami
Day One - Miami Beach and South Beach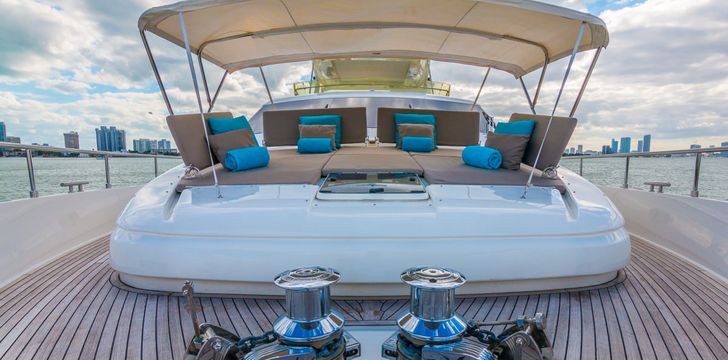 Miami Beach and South Beach are best known for sunny days and bronzed bodies lying on the beaches lazing around waiting for the dazzling night life to lure them into the clubs and restaurants that line Ocean Drive. The Art Deco hotels offer a look into Miam's past. Venture into the quaint stores and hotel lobbies on your evening stroll to capture the real essence of this sensational part of the world.
Magazines often feature Lincoln Road Mall as the best place to enjoy a cocktail or an evening meal but a local secret lies a few blocks south on Espanola Way. Try the Mojitos and delectable delicacies at Café Nuvo.
Day Two - Biscayne Bay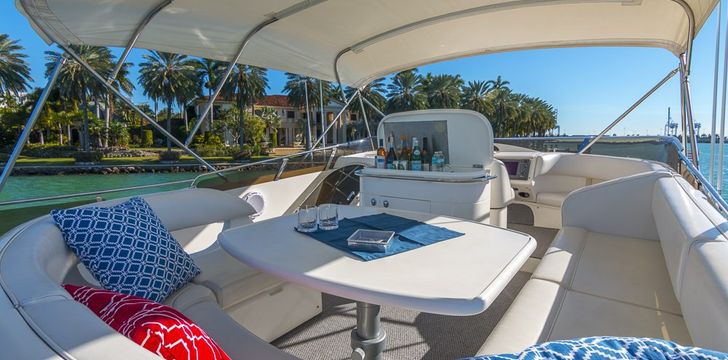 Pick up your boat in Bayside Marina, Coconut Grove or Miami Beach Marina. Biscayne Bay is approximately 35 miles long and is divided into three sections: North Bay, Central Bay and South Bay. Biscayne Bay offers fine sailing, a State Park on Elliott Key and a National Park on Boca Chica. These keys are the most popular anchorages because of their close proximity to Miami and Key Largo. At sunset watch the ever changing colors of Miami's architecture from your cockpit, the ultimate backdrop for evening entertaining rivaled only by the 'green flash' of a good Caribbean sunset.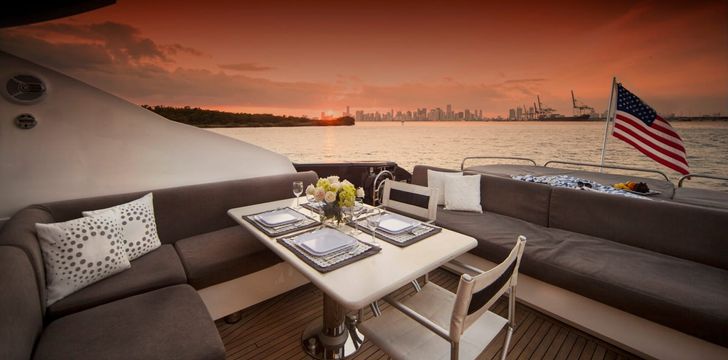 Elliott Key is famed for the annual Columbus Day Regatta and is the best place for cooling off, swimming, and relaxing on inflatables after a hot day of sailing thanks to its crystal clear waters. There are year round camping facilities found ashore on Elliott Key, and you can pick up as many coconuts from the ground as you wish! 
Boca Chica has reefs teeming with sea life offering great diving and snorkeling points. There is a shipwreck just southwest of Bache Shoal which was bound for the Dry Tortugas beyond Key West filled with cement. At only three feet below the surface, this is a fantastic spot for divers. Tropical fish, eels and lobsters swim among the corals formed by the rotting ship.
Day Three - Coconut Grove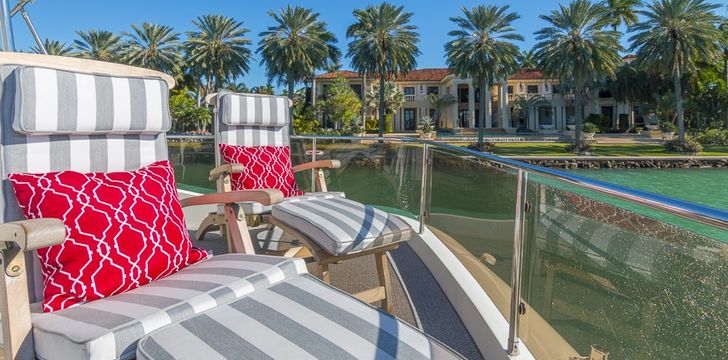 There is plenty of anchoring space or dockside marina facilities in Coconut Grove. Fondly known as 'The Grove' it is lush, green, and breathtakingly beautiful bordered by the palm lined banks of Biscayne Bay. It has inspired famous artists, musicians and attracted business tycoons as well as eccentrics and free spirits. Here you can choose to shop, stroll in the shade, listen to music or sit at the gelatoria snacking on cool Italian ice cream while doing what we all like to do best - people watching.
Day Four - Back to Miami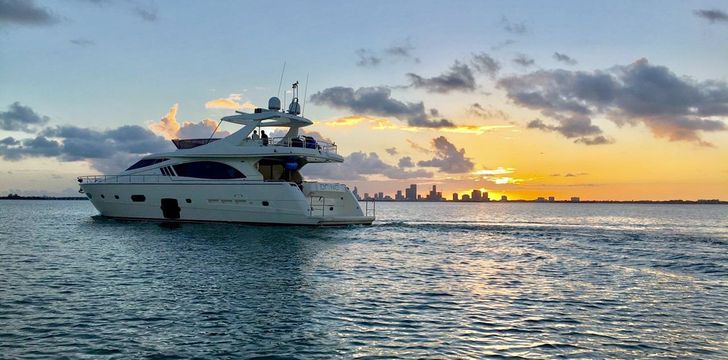 Return to base refreshed and revitalised, wishing for more vacation days in this exhilarating part of the world. Book a seven day charter to the Florida Keys now! 
If you would like to schedule a charter to see the above sights, please contact us! We have boats for any occassion and would love to put you on the water. We're looking forward to hearing from you.
Other Articles of Interest
Charter destinations